Free shipping to AU and NZ on orders from $150.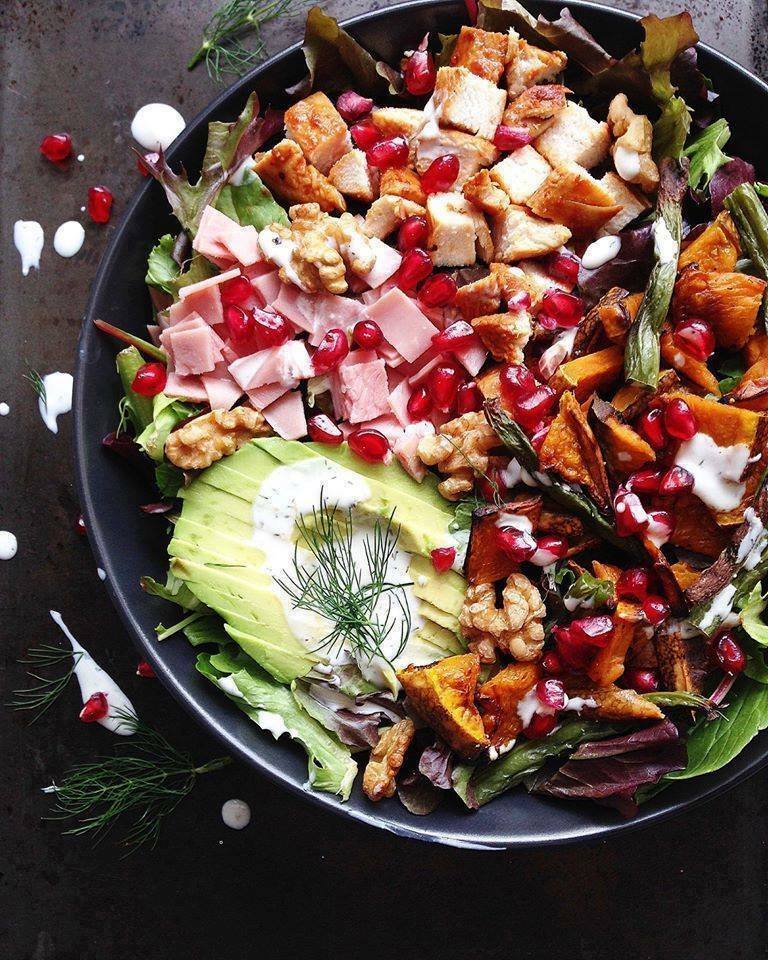 Beauty Boosting Balsamic Chicken Nourish Bowl
Description
Give your taste buds and insides a treat with this delicious nourish bowl. 
When the liver is congested and kidney essence is depleted, physical vibrancy naturally diminishes. Beauty Blend harnesses the toning, detoxifying and health-giving properties of the herbs goji, schizandra / schisandra, longan and micro-ground pearls (yes, real pearls!) to promote inner and outer radiance. 
Ingredients
Core Ingredients
Other Ingredients
For the chicken

1/2 teaspoon of Beauty Blend

1 chicken breast

2 Tablespoons of balsamic vinegar

Salt and Pepper to taste

2 slices of smoked ham, sliced or diced

1/2 cup of pumpkin, sliced or diced - toss coconut oil or ghee + S&P roast @ 175'C/350'F for 15- 20 mins until caramelised and cooked to your liking.

1/2 an Avocado

1 -2 Tablespoons of Pomegranate arils (or dried cranberries )

2 Tablespoons of walnuts - lightly toasted - either in a dry fry pan on low heat or in the oven @ 175'C/350'F for 3-5 mins

2-3 cups of mixed greens

Salt and Pepper to taste

1 cup coconut or Greek style yoghurt

1 teaspoon garlic powder

1/2 teaspoon dried dill

1 teaspoon of freshly squeeze lemon juice (approx 1/3 of a medium sized lemon)

1 teaspoon of salt

1/2 teaspoon of freshly ground black pepper
Method
Step 1
For the chicken: Place all ingredients into a small bowl and allow to marinate for 15-20 mins, cook by your preferred method (either in the oven for 10-15 mins until cooked through) or in a fry pan with coconut oil or ghee for 5-7 mins per side until cooked through. Allow to rest then slice/dice/shred.
Step 2
For the salad dressing: Place all ingredients into a small bowl (or your blender) and stir/process until well combined.
Step 3
To serve: Place all salad ingredients into a bowl, top with chicken, drizzle with a generous portion of creamy, dreamy, dressing and enjoy.
Next
Cold Therapy & Breath Work with Benjamin Berry (EP#193)
Benjamin Berry or Your Mate Benny as he's fondly known, joins Mason on the podcast today to chat about the medicinal value of functional breath work and cold therapy, and how these practices can create mental, physical and emotional resilience when...
Read more