FREE Standard Shipping on all orders, December 7th-18th! T's & Cs Apply
FREE Shipping on all orders, December 7th-18th! T&Cs Apply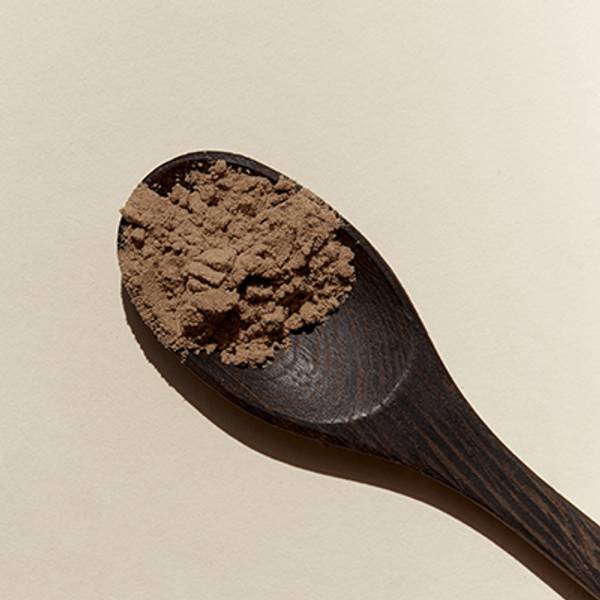 Description
The SuperFeast I Am Gaia blend celebrates women and their right to thrive in flowing, abundant health. All women; from the young to the young at heart. As a formula, I Am Gaia is a collection of the Orient's most potent and revered tonic herbs, those traditionally used to invigorate and sustain feminine health. 
The name stems from an acknowledgment that women are unified with the living energy of this Earth (Gaia), and that a cascade of blossoming health is only possible when a woman (or man) is connected with the elements of this Mother planet we call home.
Our tonic herbal 'multivitamin' is formulated with our favourite Taoist herbs for supporting women's health and healing. This formulation blends the most revered women's herbs used in Chinese medicine to nourish and replenish Blood and support a healthy menstrual cycle.
This blend tends to the foundational roots of a woman's health, offering deep nourishment to the body, mind, and spirit. Tonifying the organs on both a physical and energetic level, building and moving of the blood via the Liver, Spleen, Heart, and Kidneys, regulating hormones, menstruation, fertility, and increasing lubrication.
I Am Gaia is a longevity formula, designed to rejuvenate a woman's body by empowering her innate vitality and has been carefully crafted to offer general support to all the major and minor organ systems of a woman's body.
Ingredients
AUST L 357359

Angelica sinensis (Angelica Root/Dong Quai)
Asparagus cochinchinensis (Asparagus root)
Rehmannia glutinosa (prepared Rehmannia root)
Poria cocos (Poria mushroom)
Paeonia lactiflora (White Peony)
Schisandra chinensis (Schisandra Berry)
Lycium barbarum (Goji Berry)
Ziziphus Jujuba (Jujube fruit)

10:1 extract powders
Sourcing
All herbs in this formula are sourced Dì Dào from herb-producing regions of China.
Sourcing herbs from their spiritual homeland is born from the Taoist philosophy Dì Dào. 
Dì Dào poetically translates as 'the way of the Earth' and shows us where to harvest herbs if we wish to experience the herb's true Spirit. From its 'original place' or 'spiritual homeland', a method that results in a product that is both full spectrum and medicinally robust.
Contraindications
Contraindicated in pregnancy.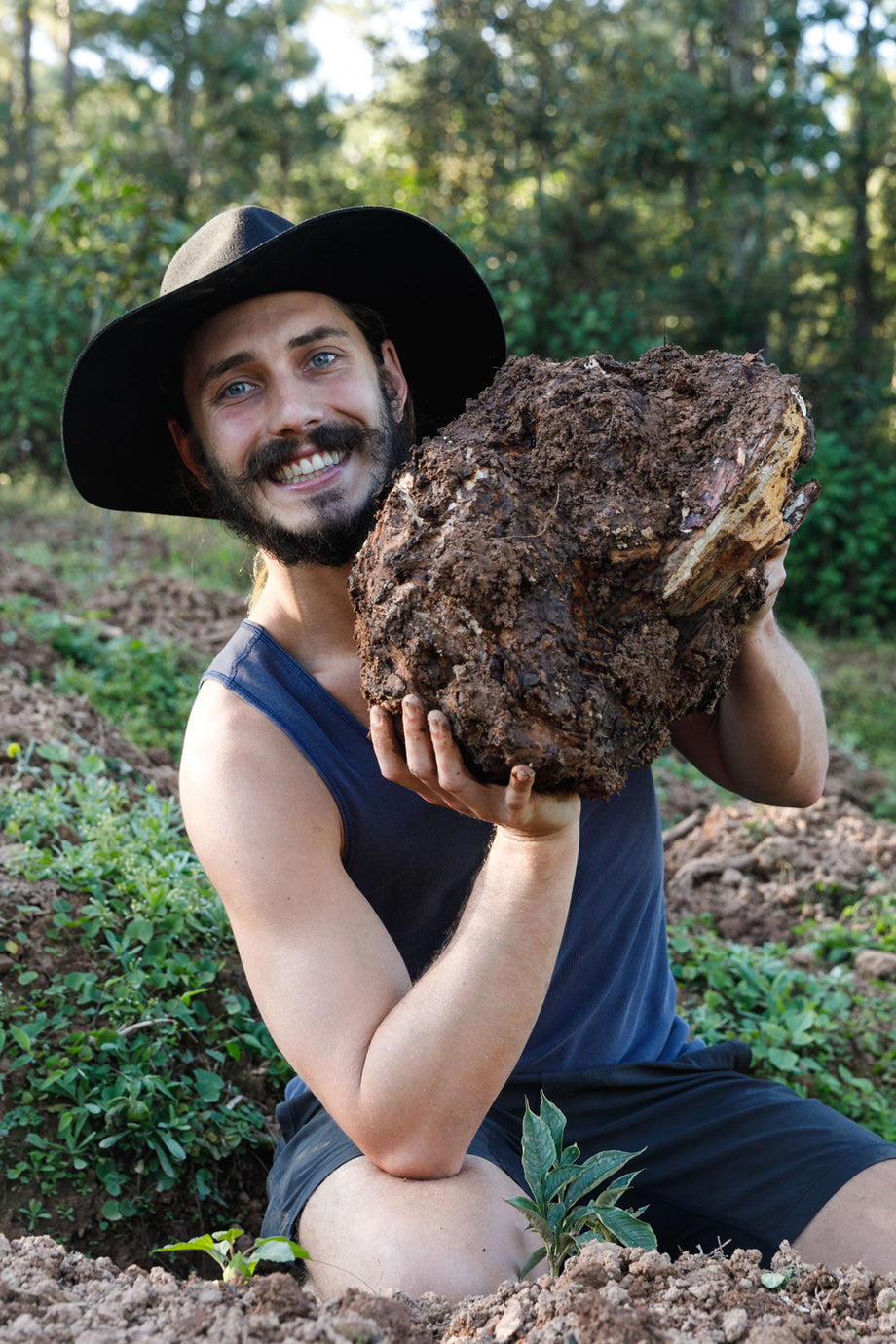 Blood Health 
In the traditional philosophies of Oriental medicine, women are said to be governed by Blood. When working to establish and maintain the vital health of a woman's body, it is imperative that a woman's lifestyle tends to nurture her blood. 
The I Am Gaia blend has been carefully formulated to include tonic herbs famed for their ability to build blood (namely angelica root head and stem, rehmannia, goji and white peony) and move Blood (particularly angelica root tips and poria), preventing or helping any blood stagnation through the Liver, Spleen, Kidneys and Heart. Via the actions on these foundational organ systems, the I Am Gaia blend encourages women to not only maintain their health but to flourish in it because by supporting all the organs, they will have higher quality, invigoration and movement of the blood.
This blend is wonderful for building up red blood cells and increasing blood volume, with the overall ability to bring harmony to the blood, its elements and its movement. The specific actions of white peony act to cleanse the blood, while its cooling effects regulate the liver function, ensuring blood flow is nice and strong - what a beautiful overall blood health tonic.
Being such a great blood tonic, I Am Gaia is perfect to support the building back of blood after a woman's monthly bleed. If bleeding is particularly heavy, have a break from I Am Gaia during that time and start up again once you have finished for the month.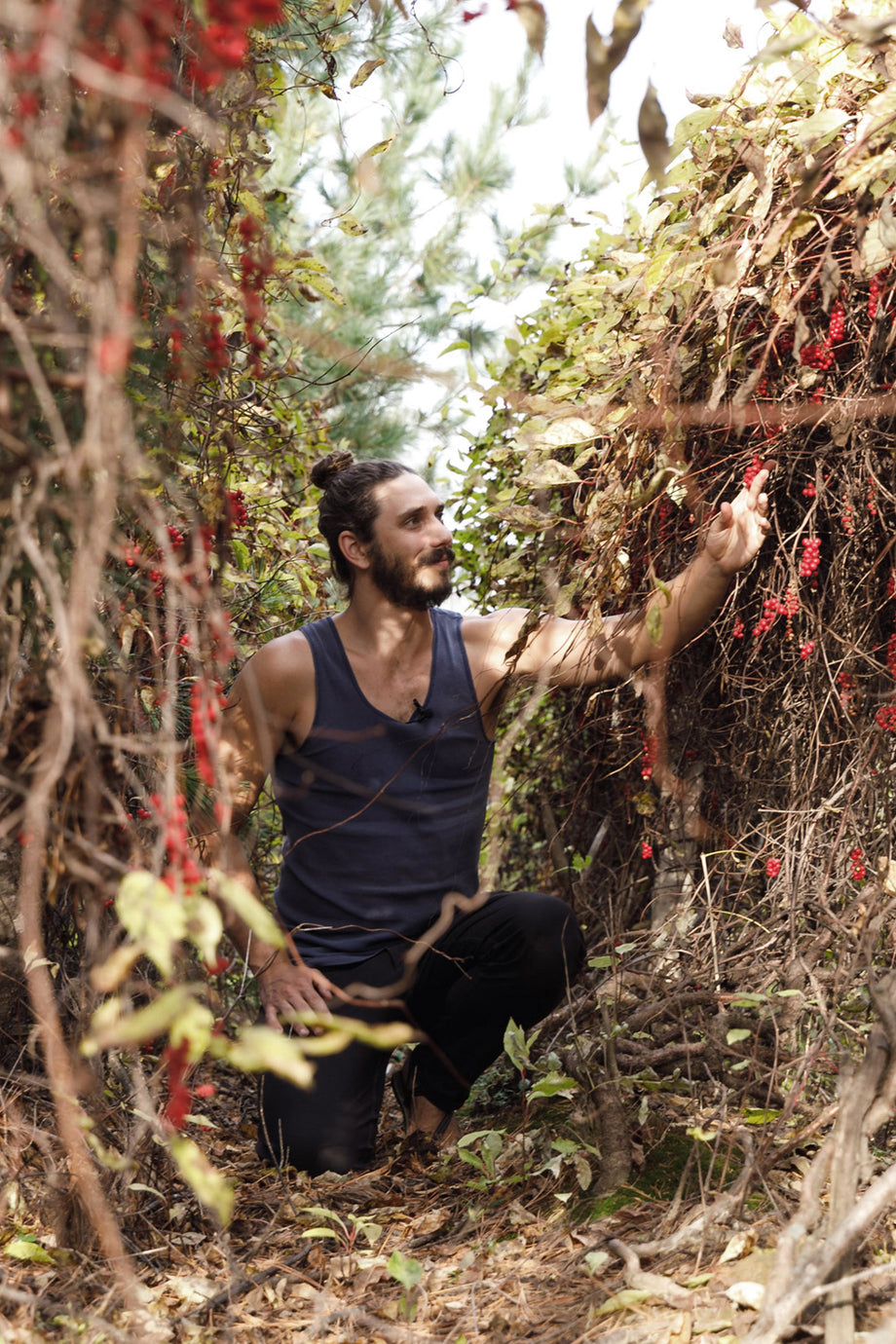 Hormonal Balance
Women's health is a multifaceted entity, one that requires a multifaceted approach, but by consuming herbs that support the regulation of hormonal and menstrual function, sexual fluids and lubrication, fertility and hormone balance are much more likely to ensue. 
Fertile soil, just like a fertile body, offers a sound medium for birth. Whether that be the birth of a physical child, the birth of vibrant health, an idea, a creative project or a zest for life. Therefore to embolden a woman's capacity to thrive within her vital nature, her fertility must be nurtured, through diet, herbs and other lifestyle practices. The I Am Gaia blend offers this herbal support, to both the physical and energetic structures imperative to a woman's reproductive health.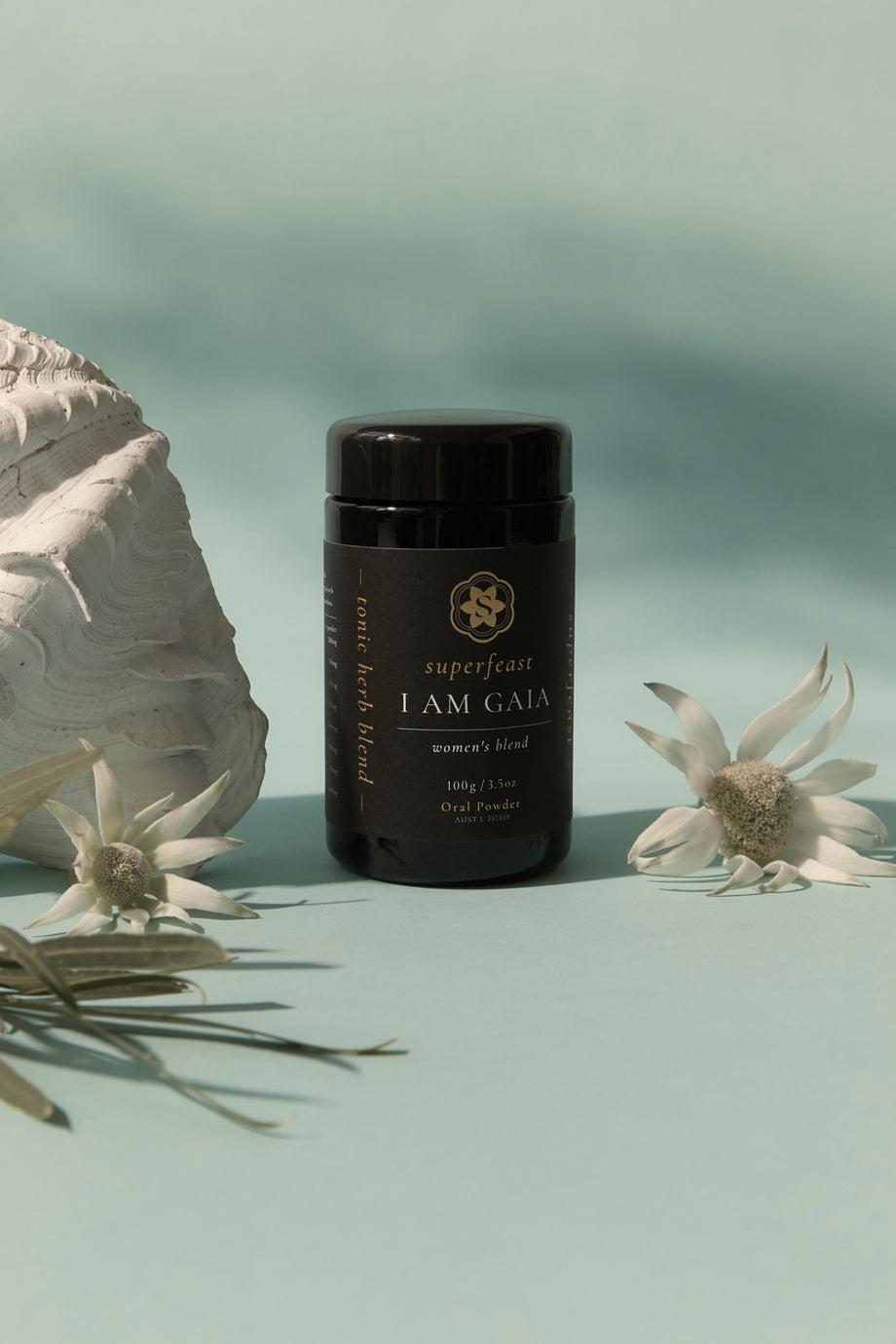 Mood Stabilisation 
This collection of nourishing herbs has been used to tonify and support all elements of women's health. Particularly beneficial for bringing lightness to the heart, these herbs have been known for their ability to support Shen, translated roughly to our Spirit and higher consciousness. This blend can assist women to create the space to become embodied, develop their spirit and awaken to their true and unique nature, whatever that may be for her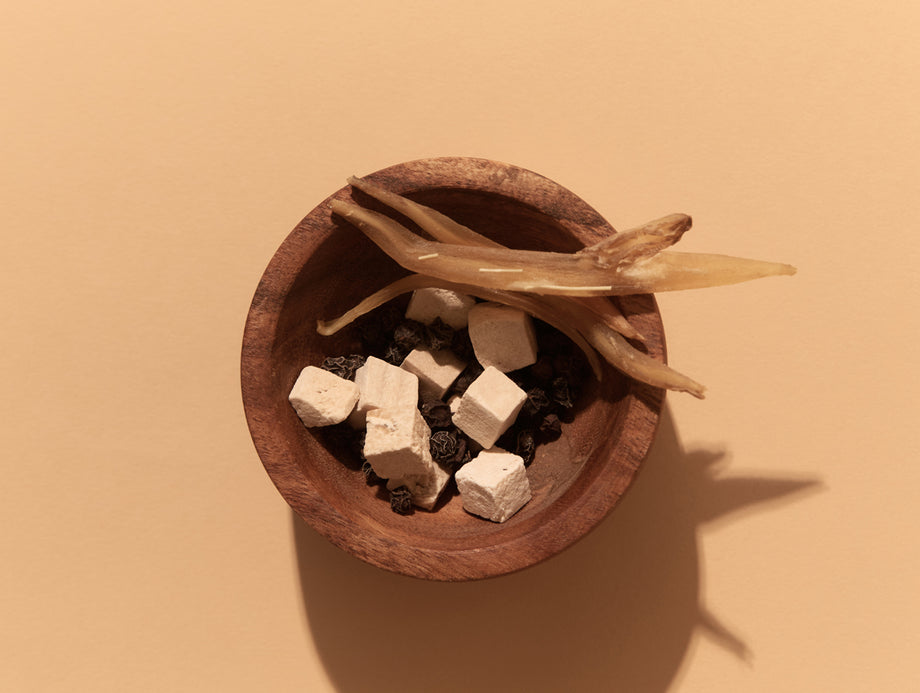 Enhanced Energy & Vitality 
Aiding the cultivation of Qi (sort of like your 'life force') broadens a woman's capacity to experience exuberant health long term. The herbs in this blend assist to fortify a woman's foundational strength (Kidney Yin Jing and Blood), increase her vitality via the optimisation of her immune system and restore her capacity to metabolise water, creating a natural flow through the liver that allows her radiance to shine from within; this then provides the foundations for strong Qi flow and cultivation
From a phytochemical perspective, Cordyceps, due to its high antioxidant capacity has been crowned as an abundant anti ageing adaptogen. Cordyceps' ability to uplevel the action of superstar antioxidants; superoxide dismutase and glutathione peroxidase, reduces free radical damage and oxidative stress within the body as a whole. A medicinal quality that pacifies inflammation and cellular decline.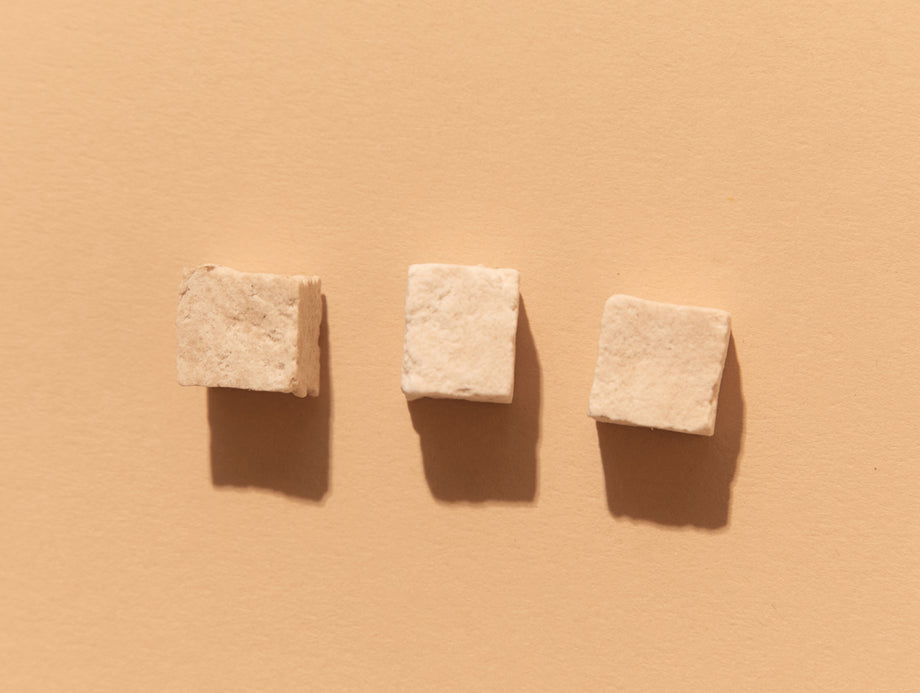 I Am Gaia Pairs Well With
Pairing I Am Gaia with a lifestyle and practices that are working towards the intentions of the blend is going to open up a whole new level of potential. You can enhance the effects of the blend, or even feel whether the blend is right for you as an everyday tonic, perhaps just a few times a week or possibly not for you at this time, by tuning into those practices that pair well with the blend.
A gentle personal practice that is concentrating on nourishing the body, mind and soul through movement. The blend can also pair well with a strong Yang movement practice by ensuring you're being nourished while pushing yourself physically.
Establishing boundaries in your lifestyle that provide space to consistently recover and maintain a base level of nourishment.
Warmed and cooked foods that are easy to digest and build Blood.
Western herbal tea blends such as Nettle, Yellow Dock, Chaste Berry / Vitex, and Oat straw.
Thorough hydration to support the upkeep of fluids (including sexual fluids).
Women's sexual cultivation practices such as jade eggs. You can hear more about these Taoists)sexual practices like jade eggs in this podcast.
Vaginal steaming
Journalling and list making to ensure you are getting ideas, ponderings, worries, things to do and planning out of the head and onto paper so you may be more present and parasympathetic throughout your day. 
Gentle movement practices like Yin yoga, Qi Gong etc nourish the fascial channels and assist the smooth flow of Qi through the body.
Stillness practice/meditation to further cultivate the stillness of Yin within and work with the blend's Shen herbs to tonify the mind and unify it with the body.
Regular breast massage, as discussed in this podcast.
Organ / abdominal massage such as Chi Ne Tsang.
Serving Suggestion
Time of day
Whatever feels best for you!

You can enjoy the I Am Gaia blend at any time throughout your day.
Dosage
Generally, we recommend taking the herbs daily in small doses, to begin with. This allows you to develop an understanding and acknowledgment of how the herbs are unfolding their medicinal magic for you. Follow the dosage instructions on the package, or start with 1/8 - 1/2 teaspoon per day, adjusting the dose if you feel it necessary within your unique body system.
Doses can be taken as high as two teaspoons per day, however, most people find their sweet spot with 1/2 to one teaspoon per product, per day. We call this sweet spot your "lifestyle dose". We don't recommend taking more than two tablespoons of herbs a day. These extracts are potent, and you want to take care not to overload the body with too much of a good thing.
recipes
recipes
Nourishing Chai Feat. I Am Gaia
One of the key intentions of this blend is to support women on their long term journey towards becoming more of themselves, more embodied, and more awakened to their true, unique nature (whatever that means to them individually) via the...
Read more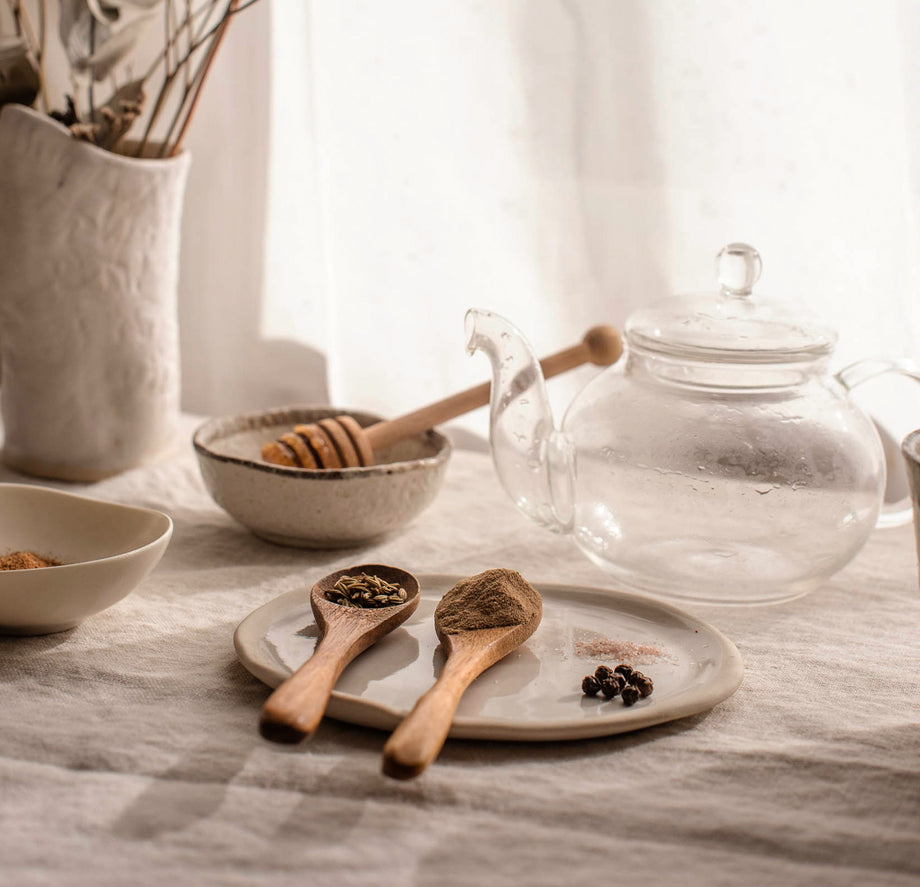 Frequently Asked Questions
Can I take I Am Gaia whilst pregnant?
Tonic herbs are generally warming, building, and nourishing. In the context of health optimisation and the Taoist tradition, tonic herbs are not directly used to treat individual symptoms, but instead to create harmony and strength within the system as a whole.
In this regard, we generally recommend our Reishi and Eucommia Bark during pregnancy as there is quite a lot of empirical use of these herbs in pregnancy in Traditional Chinese Medicine and Taoist Tonic Herbalism. We advise that you cease taking I Am Gaia during pregnancy as some of the herbs within the blend are contraindicated during pregnancy, without the supervision of a practitioner. 
To learn more about the tonic herbs best to take during pregnancy, read this article. 
As pregnancy is a very individual journey, we recommend checking in with your healthcare provider when starting on any new herbs or supplements as they will have a more comprehensive scope of your medical history.
Can I take I Am Gaia while breastfeeding?
Yes, our I Am Gaua blend is safe to use whilst breastfeeding.

It is one of our top postpartum blends of choice, helping to rebuild Blood and Qi after birth. 
We always suggest introducing new herbs slowly and in low doses, this allows the body to adjust and benefits to unfold at a pace relevant to your individual system.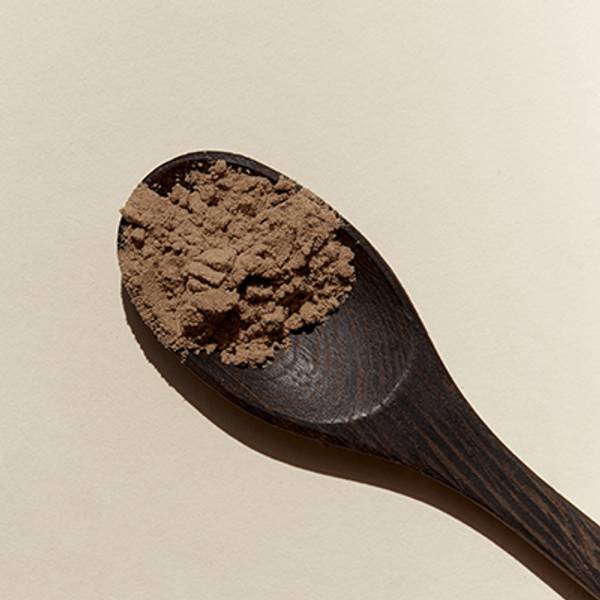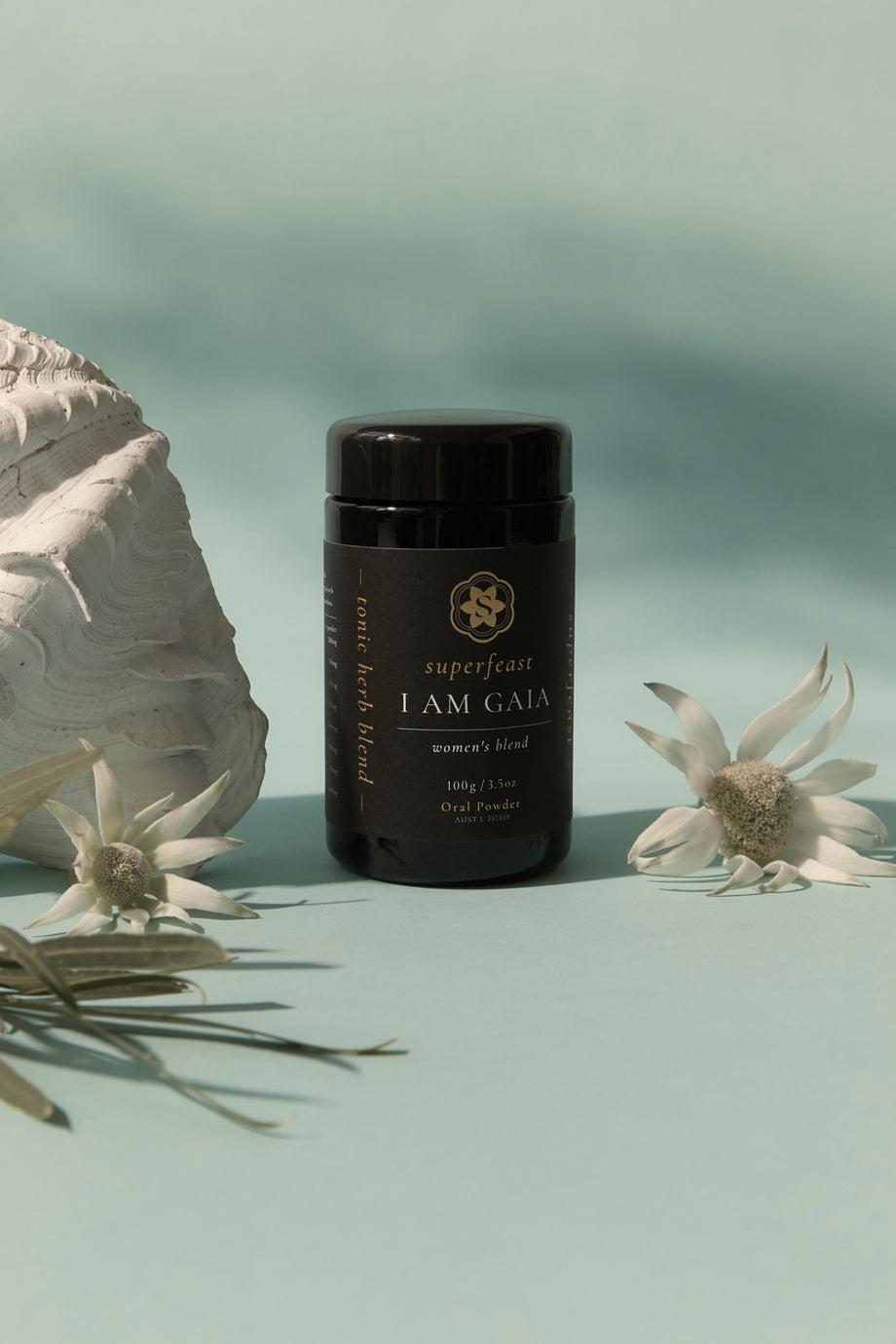 I Am Gaia: Nourishing Women's Blend And The Amazing Health Benefits
The I Am Gaia blend is a magical combination of revered and potent women's herbs that are blood-building, support women's health, and holistically nourish the entire system.
Read Article