FREE Standard Shipping December- 7TH-18TH - T's & C's Apply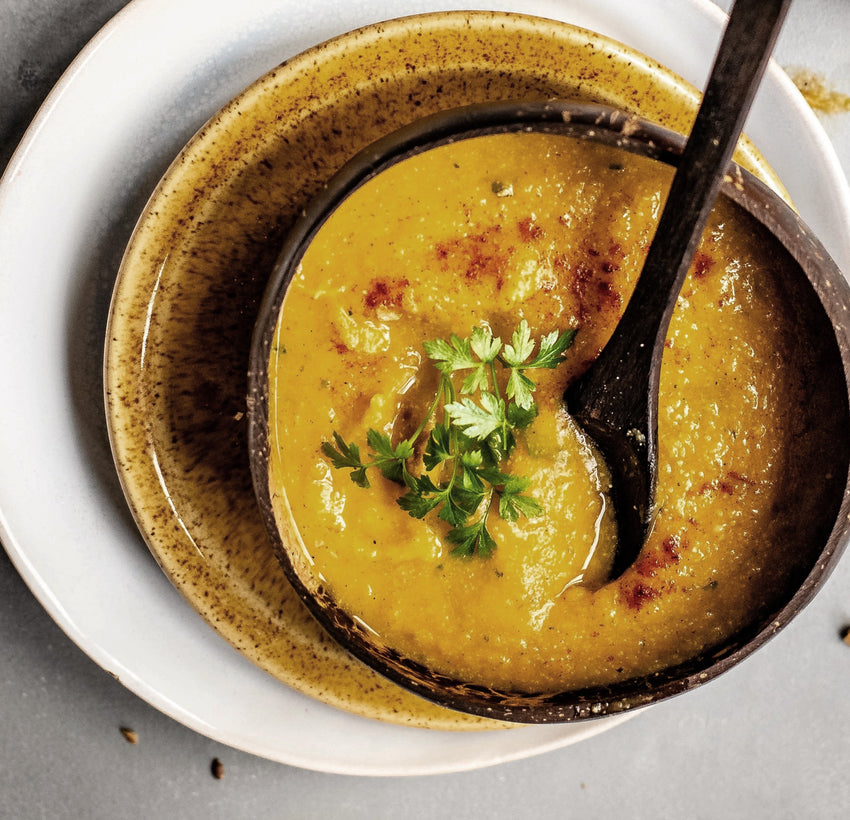 Adaptogenic Ashwagandha Curry
Level:
Moderate
Time:
45 mins
Serves:
4
Our dear friends over at the branches created this delicious curry recipe and included our super potent ashwagandha.
Description
It's that time of year in the southern hemisphere, where the chill factor is getting high. This is a perfect, warming and very nourishing recipe with plenty of anti-inflammatory and punchy spices and herbs. Not to mention, this recipe trojan horses our Ashwagandha, which for some, can be a tricky herb for the palate
This recipe is the real deal - making your very own curry paste. Let's dive in:
Ingredients
Core Ingredients
Other Ingredients
CURRY PASTE

Zest and juice of 1 lime

Small knob ginger

3 cloves garlic

1 long red chili, seeds removed

1 tsp cumin powder

1 tsp coriander powder

1 tbs turmeric powder

Black pepper

6 fresh curry leaves

1 stick lemongrass, white part only

1 tsp salt

½ cup roasted cashews

YELLOW CURRY

1/3 cup coconut or rice bran oil

400ml can coconut milk

2 tbs kecap manis or dark soy or tamari

1 tsp fish sauce (vegan substitute with miso paste)

1 tbs coconut syrup

2 tsp SuperFeast Ashwagandha

100g green beans, chopped in half

2 stalks of kale, chopped

200g cherry tomato, cut in half

1 tsp tamarind puree

1 sprig coriander, finely chopped

Brown rice, coriander and coconut yoghurt to serve
Method
Step 1
For curry paste, chop ginger, garlic, chili and lemongrass into smaller pieces and put in a high speed blender along with the rest of the curry paste ingredients
Step 2
Add ½ cup water and blend to a smooth paste (a few minutes, scraping down blender). Add more water if needed but only small amounts at a time
Step 3
Heat a large heavy-based saucepan to medium-low. Add oil and once hot add curry paste, stirring frequently with a wooden spoon so it doesn't stick. Cook for a couple of minutes
Step 4
Add coconut milk and 400ml water. If any curry paste has stuck to the bottom of the pan just scrape it with the wooden spoon
Step 5
Add soy/tamari, fish sauce/miso, coconut syrup, Ashwagandha and vegetables and cook for 15 minutes
Step 6
Add tamarind and coriander. If sauce is too loose then cook for another 10 mins. If too dry then add more water to your desired consistency
Step 7
Serve with rice, extra coriander and coconut yoghurt.
Featured in this recipe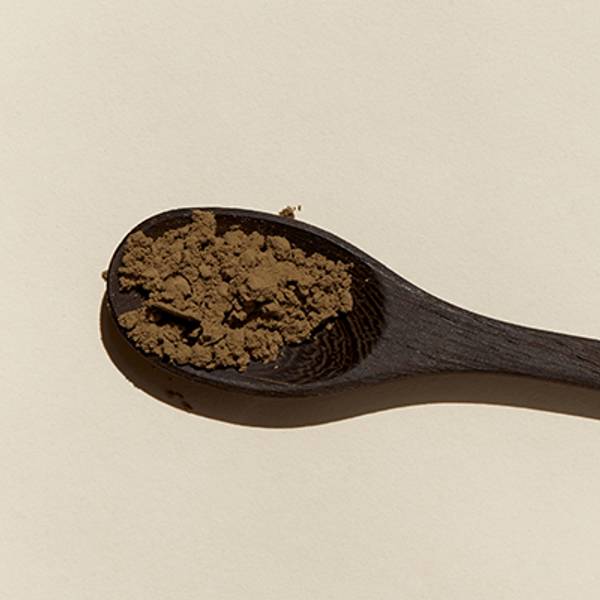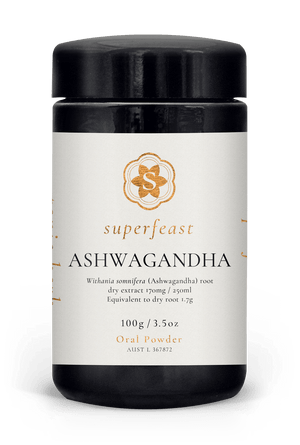 Next Recipe
Hazelnut Jing Chocolate Bars
SuperFeast is based on the Daoist traditions, and according to this philosophy, there are essentially three energies - Jing, Qi (pronounce chi) and Shen. Jing lives in our kidneys and is our primordial essence. This stuff gives us stamina and...
Read more