Free shipping to AU and NZ on orders from $150.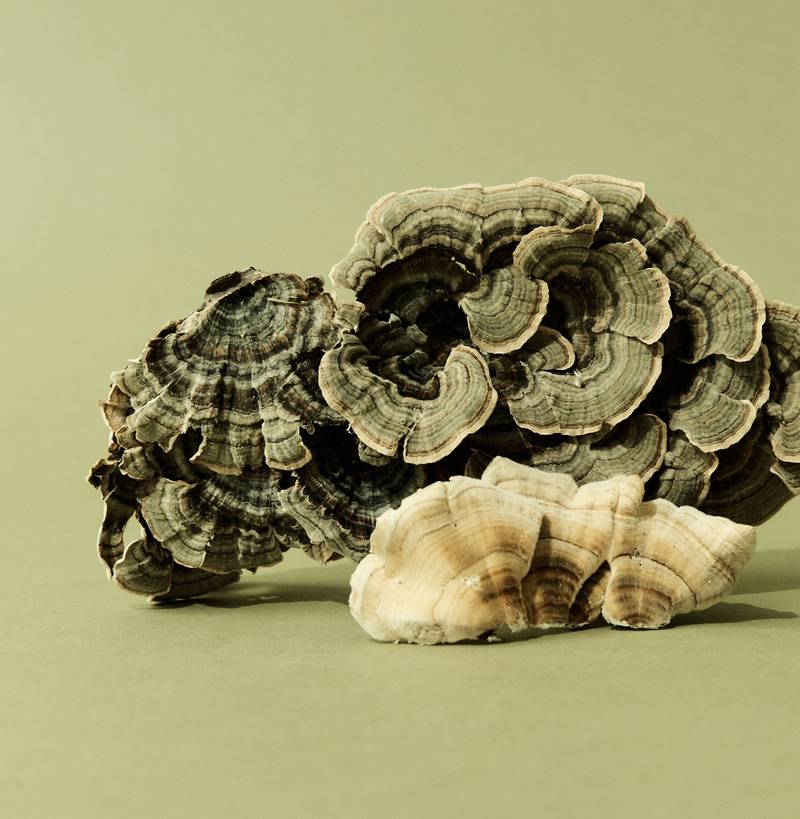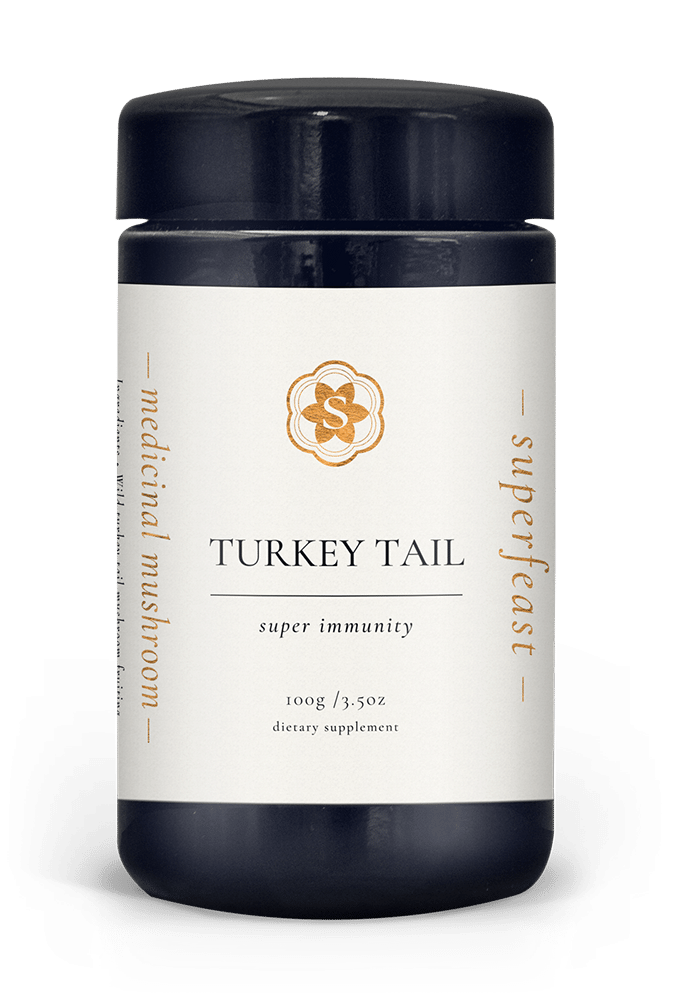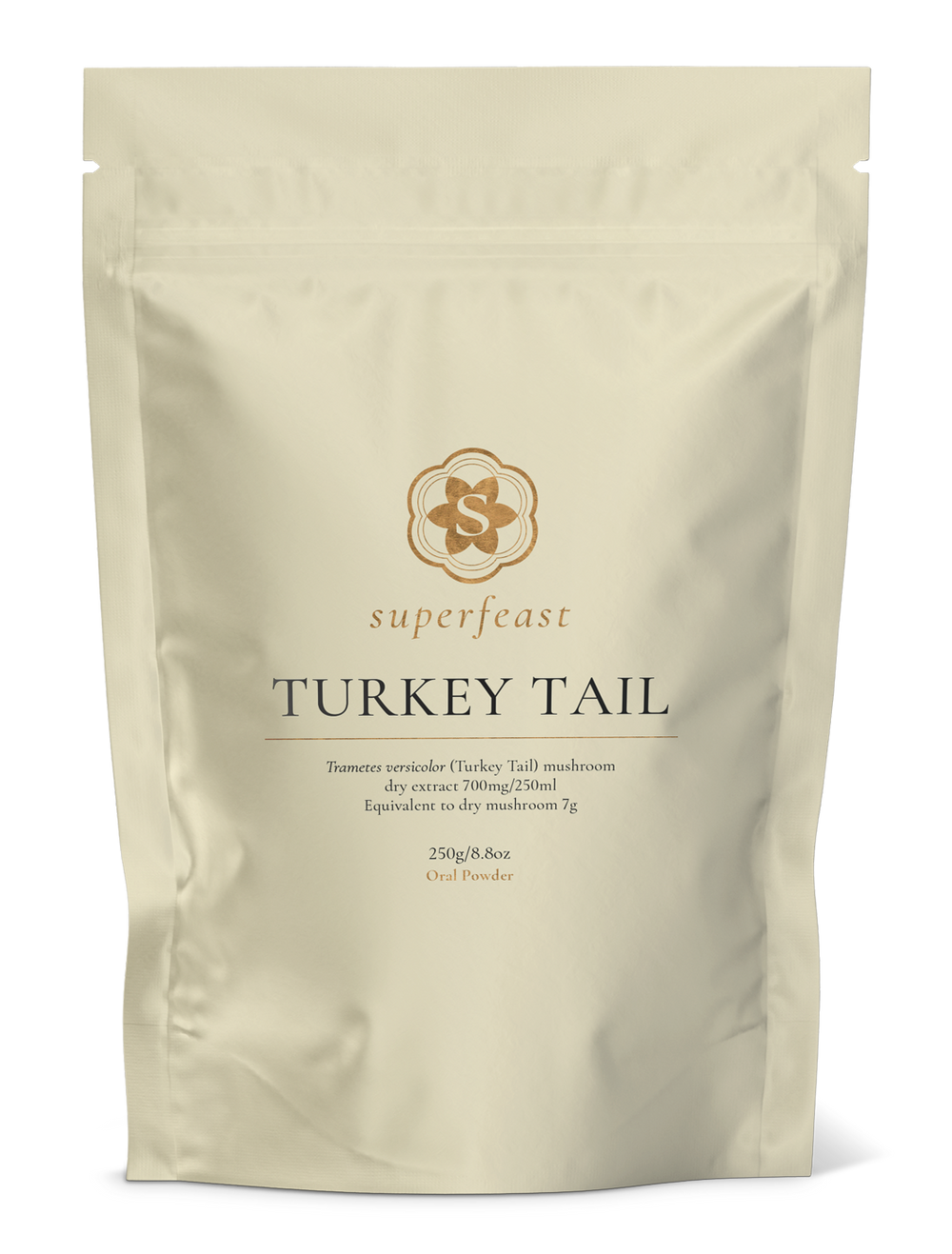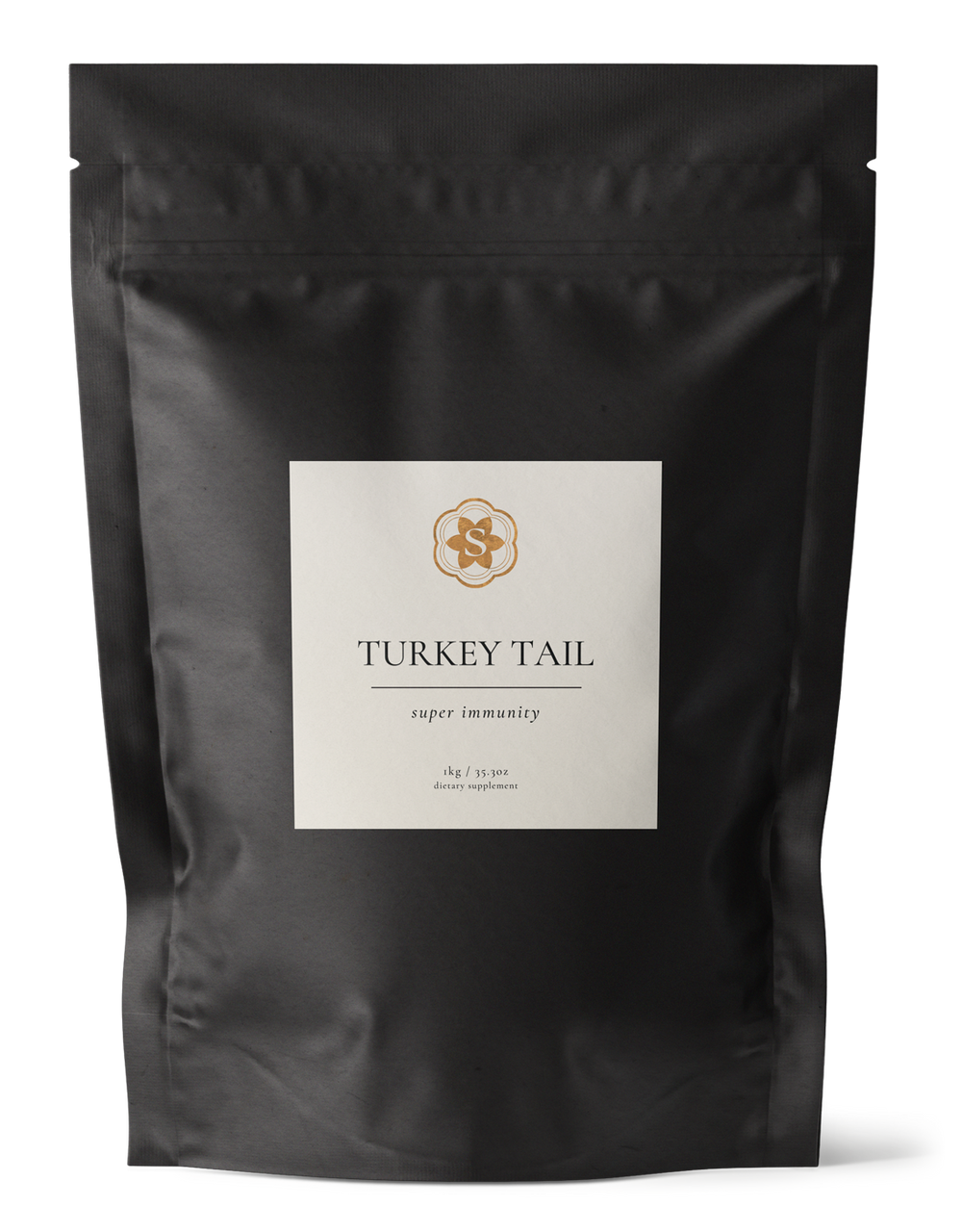 Di Dao
Vegan
Paleo
Gluten Free
Di Dao
Vegan
Paleo
Gluten Free
"I have noticed a most robust inner strength since I started taking Turkey Tail.. My immune system has greatly improved too and as a result my health has felt so so good." Denise M.
Description
Trametes mushroom is one of the most ubiquitous of the fungi kingdom, growing in many regions of the world with a well-documented historical usage spanned across many ancient cultures. It is known as the "turkey tail" mushroom in the West, as its fan shape bears a strong resemblance to the tail of a standing turkey.
Ancient Taoists prized the turkey tail fruiting body because it grew on evergreen pines (trees that were thought to hold deep yang energy within their roots). Thus, it was often prescribed in conditions of yang deficiency. Traditional Chinese medicine (TCM) classic texts often refer to its ability to dispel wind and damp whilst resolving upper respiratory infection, increasing stamina and treating abnormal cells. It is recognised as a Qi and Spleen, Lung and Liver supporting herb.
In Mexico and Asia, turkey tail is used to treat skin fungal infections and disorders and the indigenous Australians were known to use turkey tail to treat infections.
There is a reason that turkey tail is the most prolific mushroom in the entire world growing on nearly every continent and in all regions; because it is pure medicine for the human race. The immunological strength acquired when taking turkey tail is undeniable.
Turkey tail is a beautifully striated polypore found in temperate forests on all continents except Antarctica (have a look in your own backyard, or nearby nature reserve; it is highly likely there is some residing there!). The most rigorously studied of all mushrooms, several human studies support the use of turkey tail for modern-day disease prevention and as an adjunct treatment to bolster the immune system during medical procedures.
Sourcing:
Our carefully water-extracted turkey tail is wild-harvested Dì Dào (地道) from China's Changbai Mountains. Turkey tail mainly grows on the dead, dying, or fallen branches of broad-leaf trees. They also grow on decaying coniferous trees such as larch and black pine.
Contraindications:
Turkey tail is potentially contraindicated for those who are allergic to culinary mushrooms. No information on the safety of turkey tail during pregnancy or lactation has been identified in the scientific or traditional literature.
Store below 30°C in a cool, dry place.
Keep out of reach of children.
Packed in Australia from imported ingredients.
Talk to a TCM practitioner/health professional if you are unsure if this medicine is right for you.



Ingredients
Trametes versicolor
(Turkey tail mushroom)
10:1 extract powder
Delivery & Returns
Our products are packed in eco-conscious materials and shipped via, Australia Post or Aramex (depending on your location) from our Mullumbimby, NSW warehouse. For Express orders, we use StarTrack Premium.
For more information on shipping, refer to our Frequently Asked Questions page under 'Orders & Delivery'.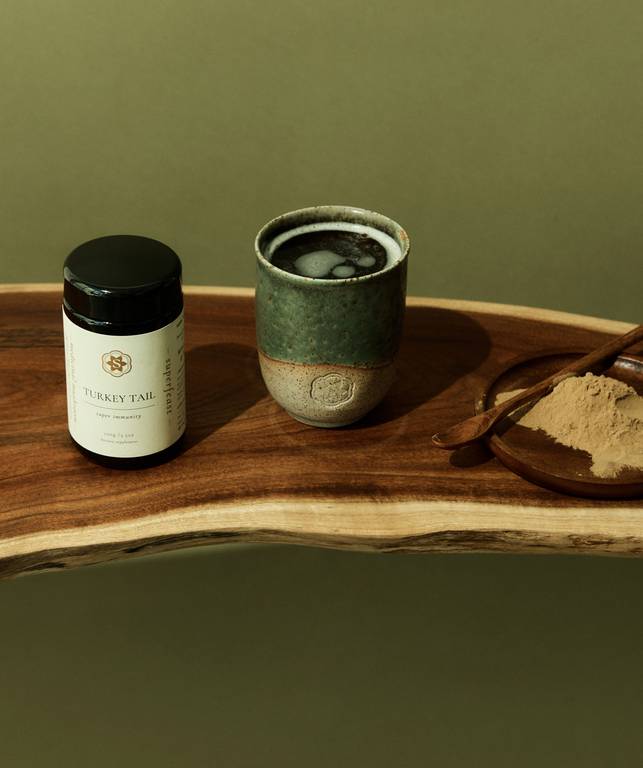 Health Benefits
Digestive Health
Energy & Vitality
Healthy Stress Response
Immunity
Respiratory Health
Systems
In ancient Daoist medicine, tonic herbs and medicinal mushrooms were used to nourish and tonify specific Organ systems within the body. These Organ systems correlate with the natural elements, and their direct effect can be classified as either Major or Minor.

Major | Spleen Earth | Lung Metal

Minor | Liver Wood

Treasures

When there is harmony between the body systems and elements, we cultivate the expression of health known as our Treasures.

Major | Qi
Serving Suggestion
Start with 1/4 - 1/2 tsp daily.
Stir into hot water or plant milk for an instant tonic tea. Works well in hot or cold drinks, broths and meals.
Servings per size | 100g Jar = 71 | 250g Bag = 179 | 1kg Bag = 714
Our Process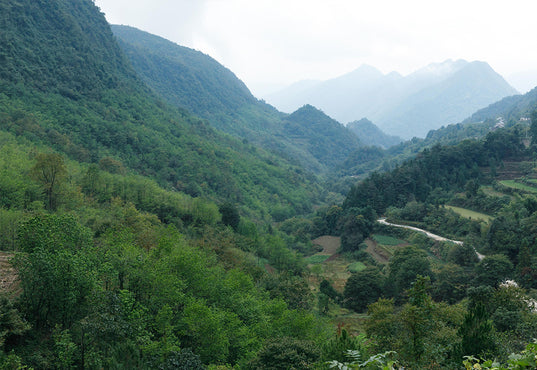 Sourcing
Sourcing herbs from their spiritual homeland is born from the Taoist philosophy, called Di Dao (地道). Di Dao poetically translates as the 'way of the Earth,' and shows us where to harvest herbs if we wish to experience the herb's true Spirit. From its 'original place' or 'spiritual homeland', a method that results in a product that is both full spectrum and medicinally robust.
The relationship that the herb's growth cycle has developed with the atmosphere, bacteria, insects, mycelium, tree networks and stars of its Di Dao location is something that has been observed and discovered over a very long time, and we feel it deserves acknowledgement, respect and conservation. 
Di Dao is the classification given to the highest quality herbs in China, and describes the core sourcing philosophy that we practice here at SuperFeast.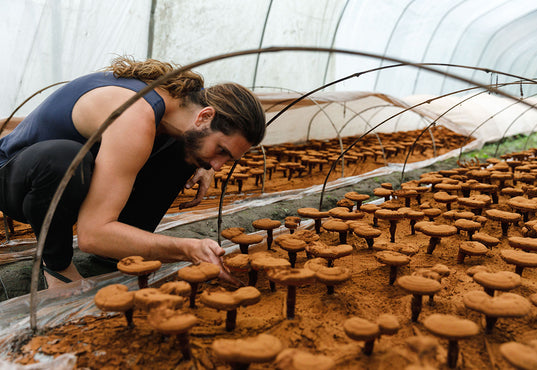 Extraction
SuperFeast herbs are expertly extracted by trained herbalists using unique and patented techniques, specific to the herb. These techniques are also ancient, as old as herbalism itself - water, organic rice alcohol, time and pressure create your extracts. Modern techniques like spray-drying help preserve the quality and integrity of the extracts. It's the best of ancient meets modern.
We don't follow a pharmaceutical model, we don't isolate, we don't standardise, herbs are treated uniquely.
We extract following the Hou Huo (火候) technique, the art of decocting / extracting a herb specifically through adjusted heat, menstruum & length of time. This term roughly translates to heat control; crucial moment; maturity. The practicing tonic herbalists, who use this technique while extracting your herbs, combine their expertise with the relationship they have with the ancient herbs & Taoist philosophy.
All leading to the superior herbal experience that those in our community know & love.Unless otherwise noted, all our products are 10:1 extracts.
See our FAQs and Blogs for more on our extraction processes.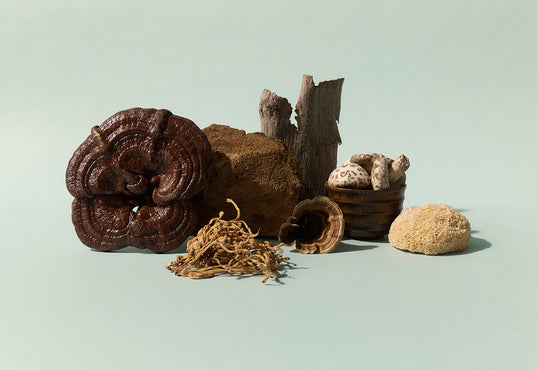 10:1 Extraction Ratio
This standard ratio of ours means we use 10 kilos of dry herb to create 1kg of extract powder. This is a traditionally-used extract ratio used in Classical Chinese Medicine. We like this ratio as it allows us to create a product which contains the maximum possible array of naturally occurring medicinal components in their innate and natural ratios. At this ratio there is little waste from what we extract, so we have a true full-spectrum powder without having to eliminate any of the unknown or lesser known compounds that are symbiotic to the herb's effects.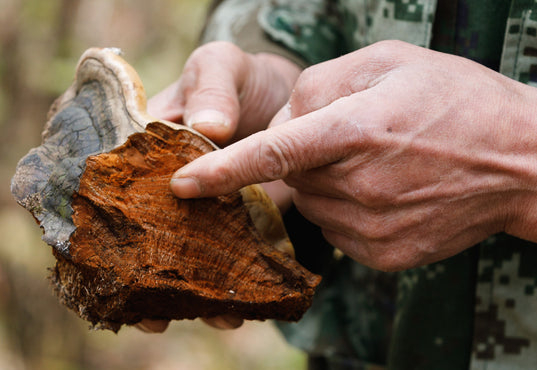 Full Spectrum vs. Standardisation
There is a tendency in Westernised herbal medicine to focus on isolating or increasing active ingredients in herbal products and drugs. Taoist (and traditional) herbalists focus instead on using only whole plants and natural extraction mediums and menstruums (solvents) like water (or tea, or broth) and alcohol/fat (tinctures, wines, oils, etc.) to extract every element possible from the herb. This intention comes from a desire to keep the herb completely unified where possible, and this is the same philosophy and method we apply to our SuperFeast products.
Each herb has hundreds, if not thousands, of bioactive compounds that contribute to the full scope of the herb's medicinal benefits, and it takes a lot of care to ensure as many of these are present in the extraction as possible. It is through these full-spectrum extractions in ancient times that Taoists were able to identify that these herbs were in fact tonic, and could aid us in cultivating vibrancy within our body and mind.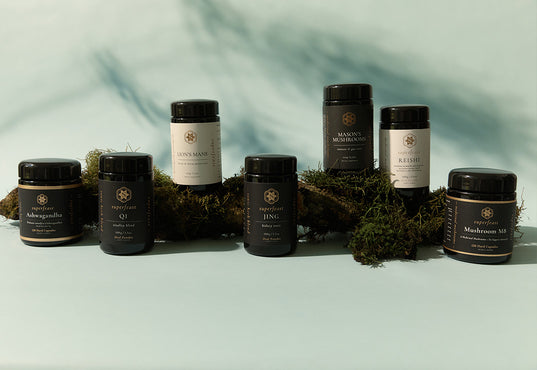 Storage Information
Remember you've bought the highest quality 100% pure herbal extract, there's no additives or starches added to absorb moisture. To keep your herbs super fresh and ready to rock, we advise keeping them stored in a cool dry space. Ideally your kitchen pantry. Always leave your desiccant (the little white pillow in your jar or bag) in there to absorb moisture.
If you, like us, live in a humid climate, we advise taking extra special care when storing your herbs. Bulk bags can be kept in the freezer in a sealed container. If keeping bags outside the freezer, just ensure you push the air out before sealing and they will stay fresh.
It is best to maintain a consistent herbal practice once the seal is removed, this will minimise the chance of your herbs hardening.
If you are in a humid area, and you only have a small amount of herb left on your jar, it is recommended to occasionally shake the jar to prevent clumping and setting.
NOTE: Capsule products are less fussy, though should still be kept dry and stored in a cool place to ensure longevity.
Our Process
Sourcing
Sourcing herbs from their spiritual homeland...
Extraction
SuperFeast herbs are expertly extracted by...
10:1 Extraction Ratio
This standard ratio of ours means...
Full Spectrum vs. Standardisation
There is a tendency in Westernised...
Storage Information
Remember you've bought the highest quality...
LOVED BY OUR COMMUNITY...
Turkey Tail - SUPER POWERS
"This is by far one of my favorite products, the powerful potent immunity booster is just amazing, I've been recommending this product to many of my friends and family members. It truly speaks for itself!!" Sara C.
Feels like I'm drinking HEALTH
"I'm in love with my Turkey Tail! I drink it with Chai and Almond Milk in the morning or evening and it is such a treat. I love that I am drinking something with such amazing health benefits for my body. Thank you so much =)" D.M.
Love it!!!
"Turkey Tail is an amazing product. Since I am taking it my digestive system works better and especially if I am feeling I am getting sick I am taking a bit more Turkey Tail and it boosts my immune system!!! I am in love with Superfeast products. Lion's mane is great too!!!" Sebastian D.