Free shipping to AU and NZ on orders from $150.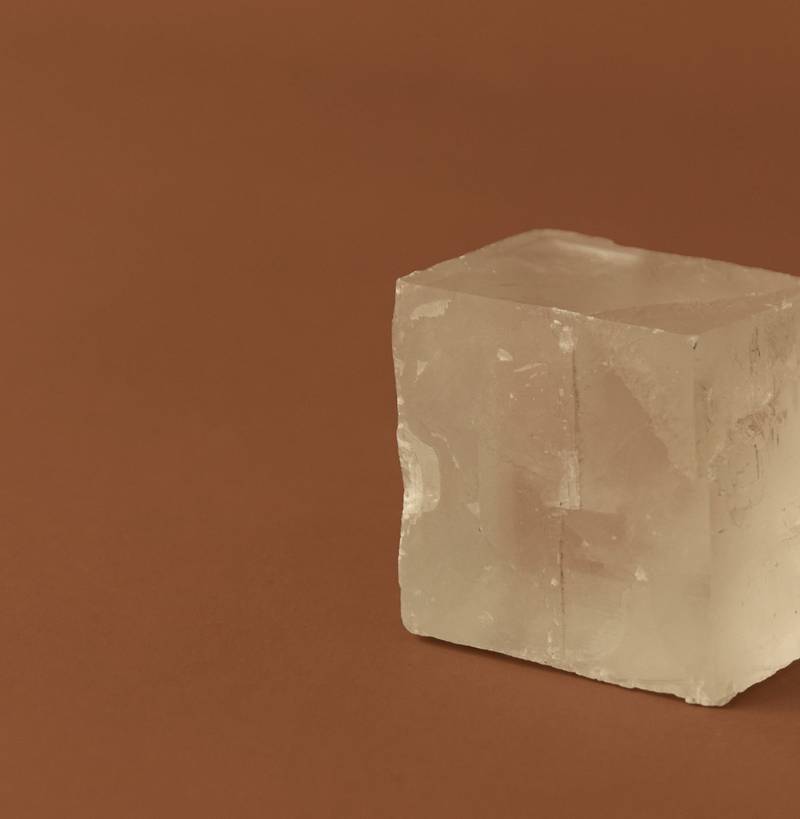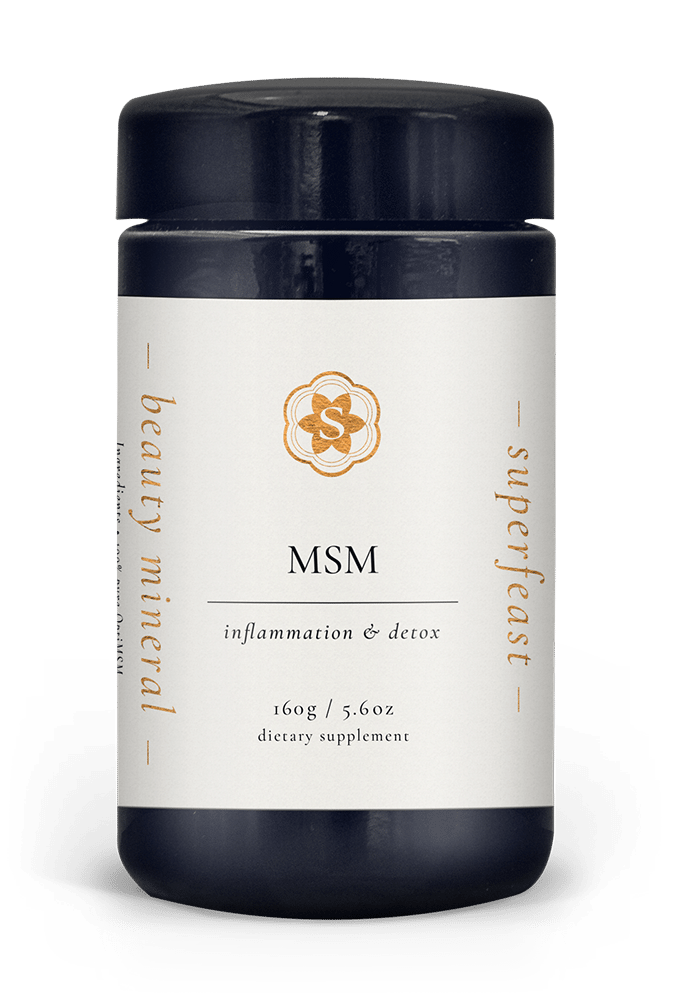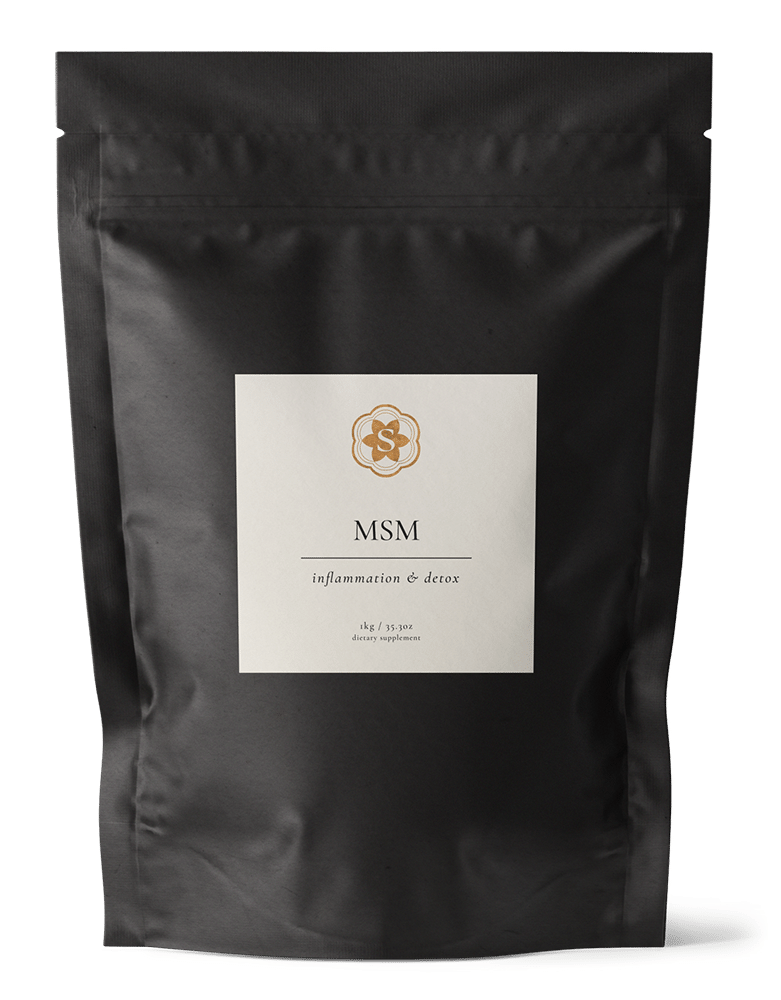 Paleo
Vegan
Sugar Free
Gluten Free
Paleo
Vegan
Sugar Free
Gluten Free
"This wonderful mineral has been helping me hugely with joint pain and skin and overall inflammation. I'm truly impressed! Will buy it again for sure :)" Martina G.
Description
Known as the 'beauty mineral', MSM is considered an essential building block for the hair, skin, and nails.
It is also well known for supporting joint health, liver detoxification, and reducing inflammation. We love it for helping support healing, healthy collagen formation, and for its potent mineralisation powers.
MSM is a safe detoxifier that can be used daily to support natural liver detox pathways and remove calcification in the tissues. Our body's hormone function, antibodies, antioxidants, enzymes all rely on having sufficient MSM present to function optimally, as well as the cell's ability to stay permeable to nutrients and to release toxins.
MSM is also a great muscle relaxant and can assist those who have post-workout or chronic muscle tension or pain.
MSM (methylsulfonylmethane), also known as dimethyl sulfone (DMSO2) and methyl sulfone, is an organic sulfur-containing compound that forms part of the mineral approach of SuperFeast's health philosophy.

Sourcing:
SuperFeast MSM is sourced from OptiMSM in the United States.
Contraindications:
Well-documented and studied for safety and efficacy, OptiMSM is considered safe for humans and animals. There is no known evidence of interactions between OptiMSM and pharmaceuticals, herbs, vitamins, or minerals. That said, the dosage of OptiMSM should be increased slowly as it CAN cause detoxification symptoms (similar to a bad hangover or liver detox) if too much is consumed too quickly. We recommend consuming MSM with plenty of water.
Ingredients
100% methyl-sulfonyl-methane (pure OptiMSM)
Delivery & Returns
Our products are packed in eco-conscious materials and shipped via, Australia Post or Aramex (depending on your location) from our Mullumbimby, NSW warehouse. For Express orders, we use StarTrack Premium.
For more information on shipping, refer to our Frequently Asked Questions page under 'Orders & Delivery'.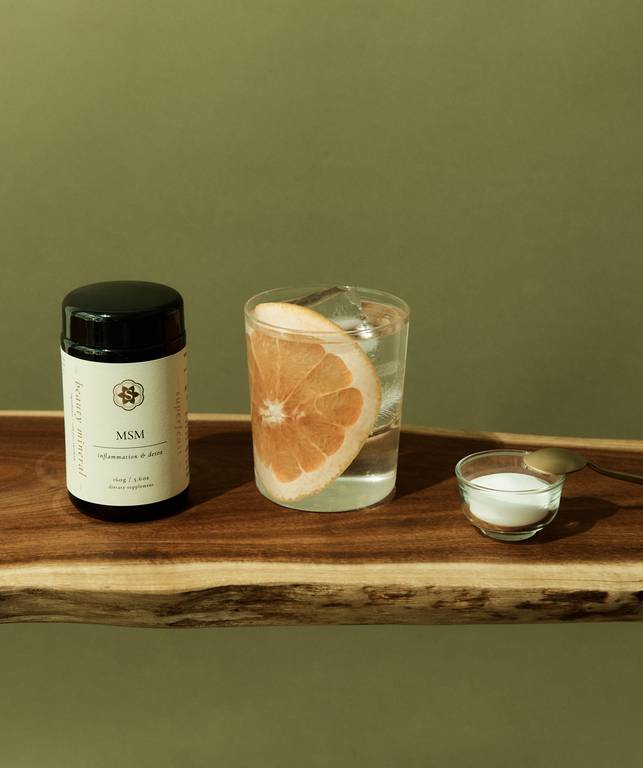 Health Benefits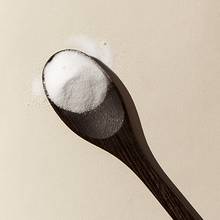 Beauty & Radiance
Detoxification
Skeletal/Bone Health
Elasticity
Strong Hair & Nails
Systems
In ancient Daoist medicine, tonic herbs and medicinal mushrooms were used to nourish and tonify specific Organ systems within the body. These Organ systems correlate with the natural elements, and their direct effect can be classified as either Major or Minor.

Major | Liver Wood
Serving Suggestion
Start with ¼ - ½ tsp daily. A dose of between 1-3 g a day is a good baseline to start to see benefits. For maximum bioavailability, consume with vitamin C.
Higher doses may be necessary for more chronic conditions; speak to a healthcare practitioner.
Great in water, juices or smoothies. We love it in warm lemon water before breakfast.
Servings per size | 160g Jar = 100 | 250g Bag = 200 | 1kg Bag = 500
Our Process
The Science
OptiMSM has a well-documented record of safety, and research into the benefits of OptiMSM has shown that it significantly reduces pain and the deterioration of cartilage matrix in joints when consumed regularly. Further research has shown OptiMSM can improve mobility, modify the immune response, and may modify pro-inflammatory mechanisms to alleviate exercise-induced soreness and support antioxidant levels in the body. OptiMSM can also help deter the accumulation of oxidative damage that develops through ageing and stress.
MSM Sourcing
OptiMSM is manufactured in a dedicated MSM production facility, exceeding industry standards for optimal safety, purity and product consistency. OptiMSM's purity is the result of a proprietary multi-stage distillation process which removes impurities and creates low moisture content, reducing the risk of microbial contamination and product degradation. For 30 years OptiMSM has set the MSM standard for purity, safety, & consistency in nutritional and topical applications for healthy ageing, joint support, recovery and hair, skin & nails products.


Distillation Process
OptiMSM is the only MSM purified through a proprietary multi-stage distillation process. The process removes impurities and results in a consistent, extremely pure form of MSM.

OptiMSM is also the only MSM made in the USA.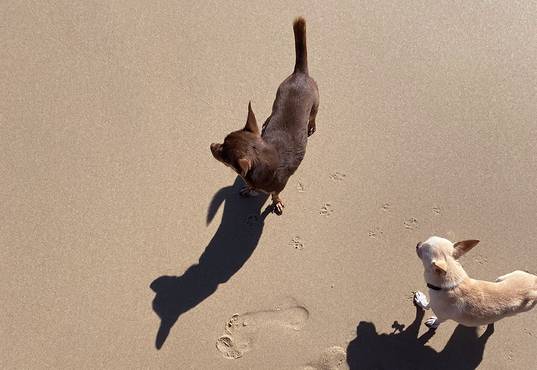 Great for Pets
MSM is a naturally-occurring sulfur source, displaying a variety of health-promoting benefits for pets.
Supports and maintains joint function and mobility for dogs of all ages and activity levels
Promotes healthy skin, nails, and lustrous coat
Optimizes effects of glucosamine and chondroitin on joints
Reduces oxidative damage from stress and free radicals
Bolsters a healthy immune system
Maintains health of ligaments, tendons, skin
Fosters connective tissue strength
Provides biologically active sulfur
Boosts overall physiological well-being
Assists membrane permeability and cell regeneration
Encourages inactivation and excretion of toxins
Add to your pet's water or food; speak to your veterinarian about an appropriate dose of MSM for your pet based on its weight and size.
Our Process
The Science
OptiMSM has a well-documented record of...
MSM Sourcing
OptiMSM is manufactured in a dedicated...
Distillation Process
OptiMSM is the only MSM purified...
Great for Pets
MSM is a naturally-occurring sulfur source,...
LOVED BY OUR COMMUNITY...
All year rounder
"Have been on MSM constantly for about 2 years. Mainly taken for joint health but a bonus for its beauty qualities and liver cleansing properties. Love Superfeast's MSM as it's super fine and superior in quality than other brands which are quite grainy. Dissolves instantly in warm water." Francesca B.