Free shipping to AU and NZ on orders from $150.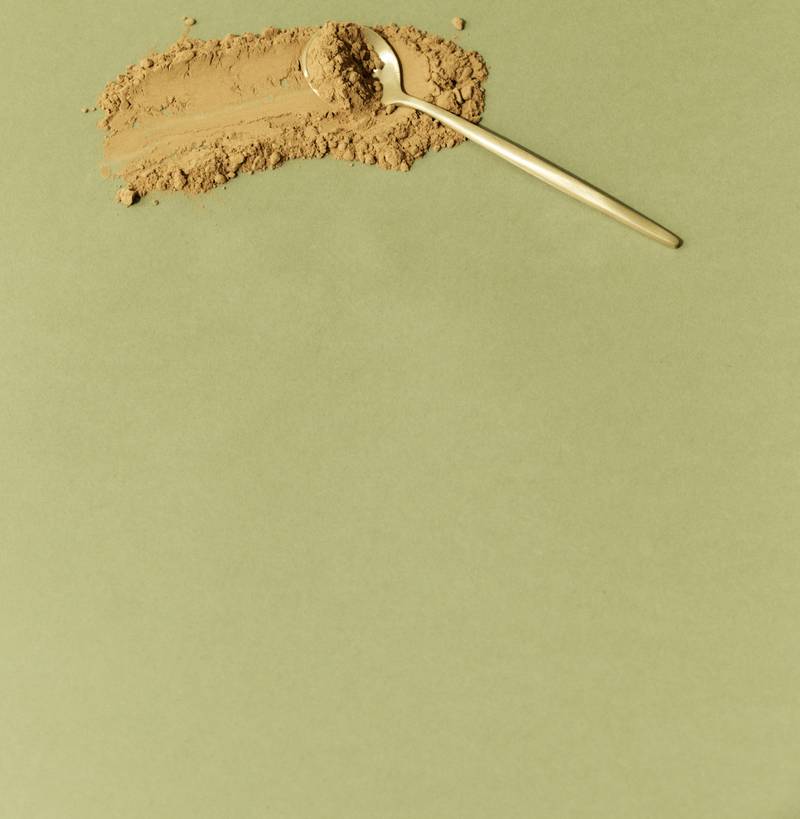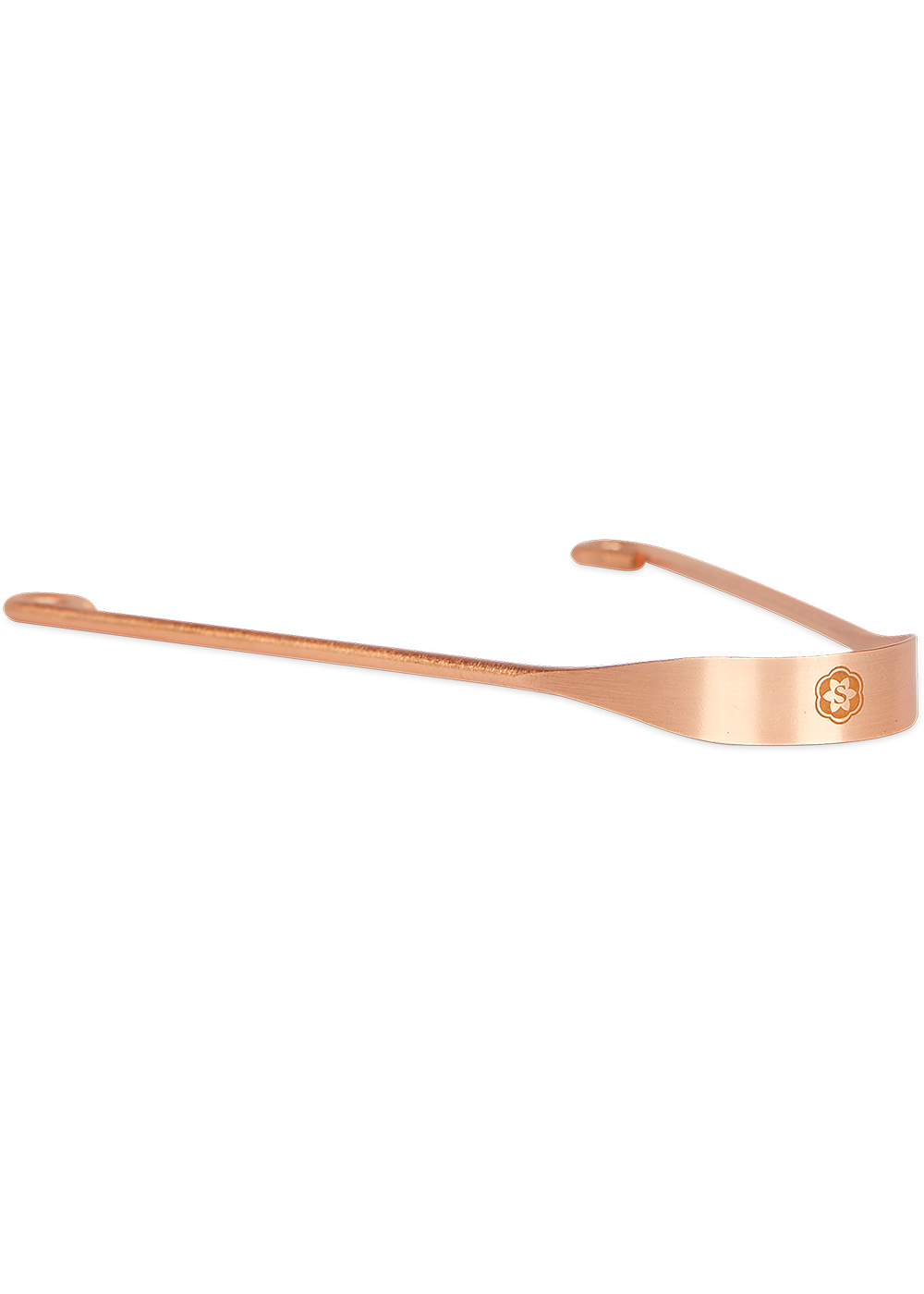 Ayurvedic
Detox
High-Quality
Pure Copper
Ayurvedic
Detox
High-Quality
Pure Copper
"I have bought many tongue scrapers over the years. This one has become my absolute favorite. It is solid and not flimsy, great edge for scraping efficiently, fits well in hand, retains copper finish without tarnishing and best of all - love the cute insignia on it! The bonus bag also a plus for traveling. Please don't change this - ever!!" Felicity L.
Description
Description
Ayurvedic Detox Tool
Tongue scraping is a ritual that we cannot start our day without. This is why we have introduced these 100% copper tongue scrapers to the SuperFeast range. Tongue scraping works by gently but thoroughly removing accumulated 'ama' or toxicity, from the mouth. You know what they say, once you've scraped you'll never go back.
Designed to be used first thing on waking - do your ablutions, head to the bathroom and scrape your tongue, gently but thoroughly, using 10 scrapes. Rinse your mouth, spit, and perhaps do some oil pulling if you so desire. Copper is said to support the healthy bacteria in your mouth. 
Sourcing
 100% copper stamped with SuperFeast sigil in cloth carry bag




Delivery
Our products are packed in eco-conscious materials and shipped via Mailplus, Aramex or Australia Post (depending on your location) from our Mullumbimby, NSW warehouse.
We offer international shipping to most locations outside Australia. Within AU, please allow 2-5 days for delivery on the East Coast and 5-10 days for our friends in WA and NT.
For more information on shipping, refer to our Frequently Asked Questions page under "Orders & Delivery'.
Returns Information
Not happy with your herbs? We offer a 30-day money-back guarantee. Please note that there is seasonal variance in our herbal extracts as we use non-standardised, real plant parts. Contact our team if you are not satisfied.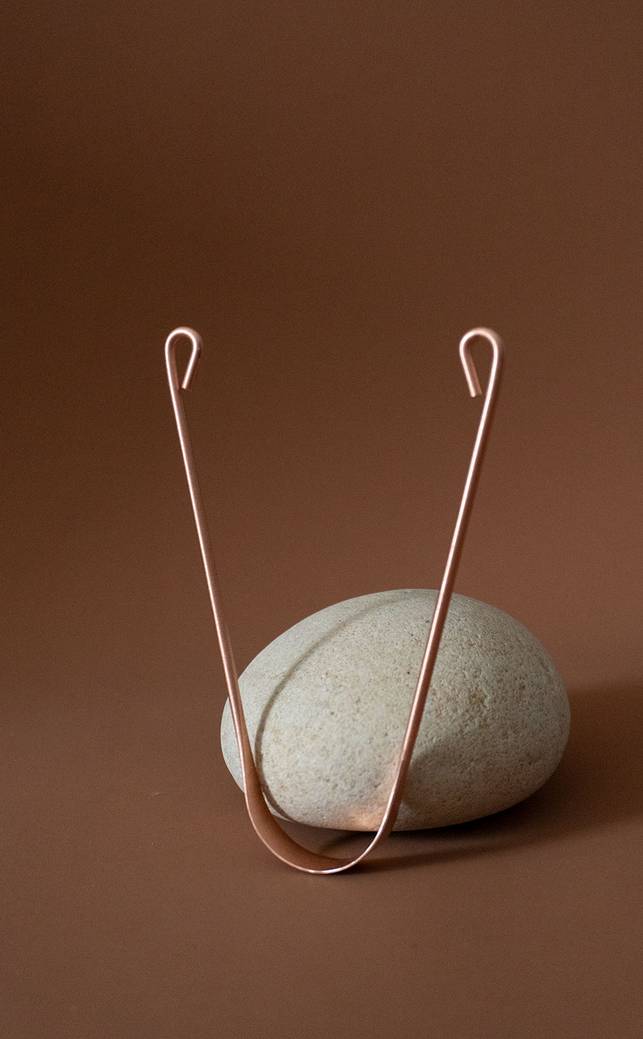 LOVED BY OUR COMMUNITY...
Didn't even gag
"I'll admit I've been afraid of tongue scrapers because of major gag fest fear but this one is pretty compact and I haven't even gagged! My kids have started using them too. So far embraced by the whole fam 👌🏽" Gina C.
Easy to use
"Love that this scraper is already in a U-shape, makes it a breeze to use. Great quality made of lovely copper." Jess T.