FREE Standard Shipping on all orders, December 7th-18th! T's & Cs Apply
FREE Shipping on all orders, December 7th-18th! T&Cs Apply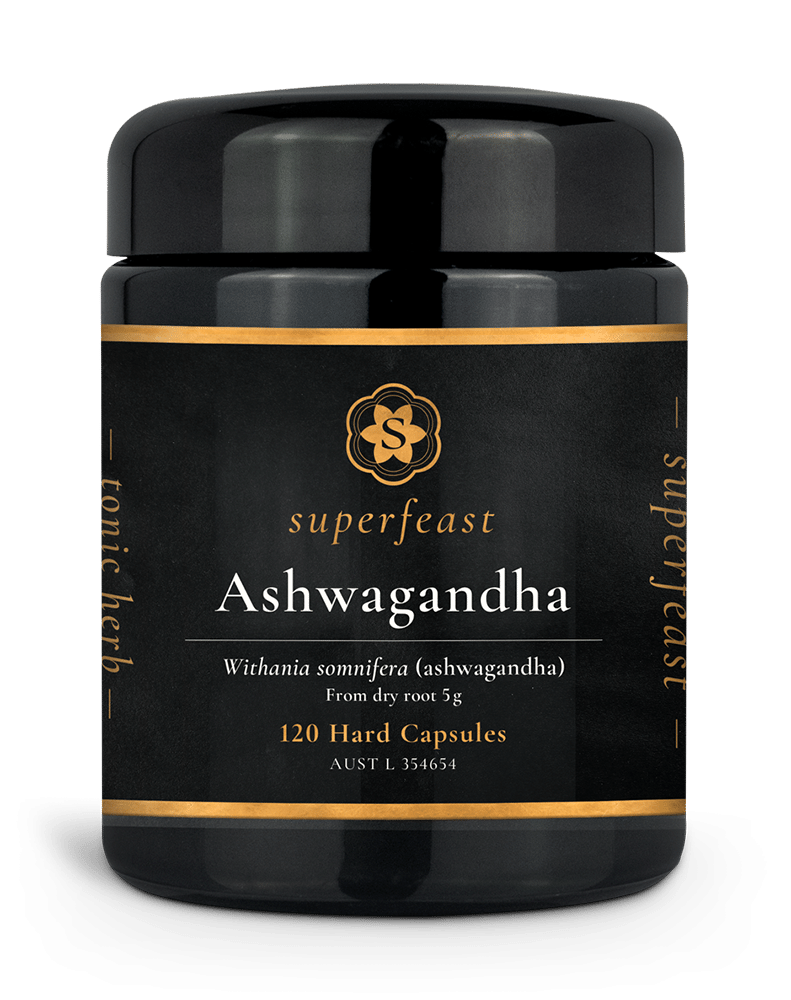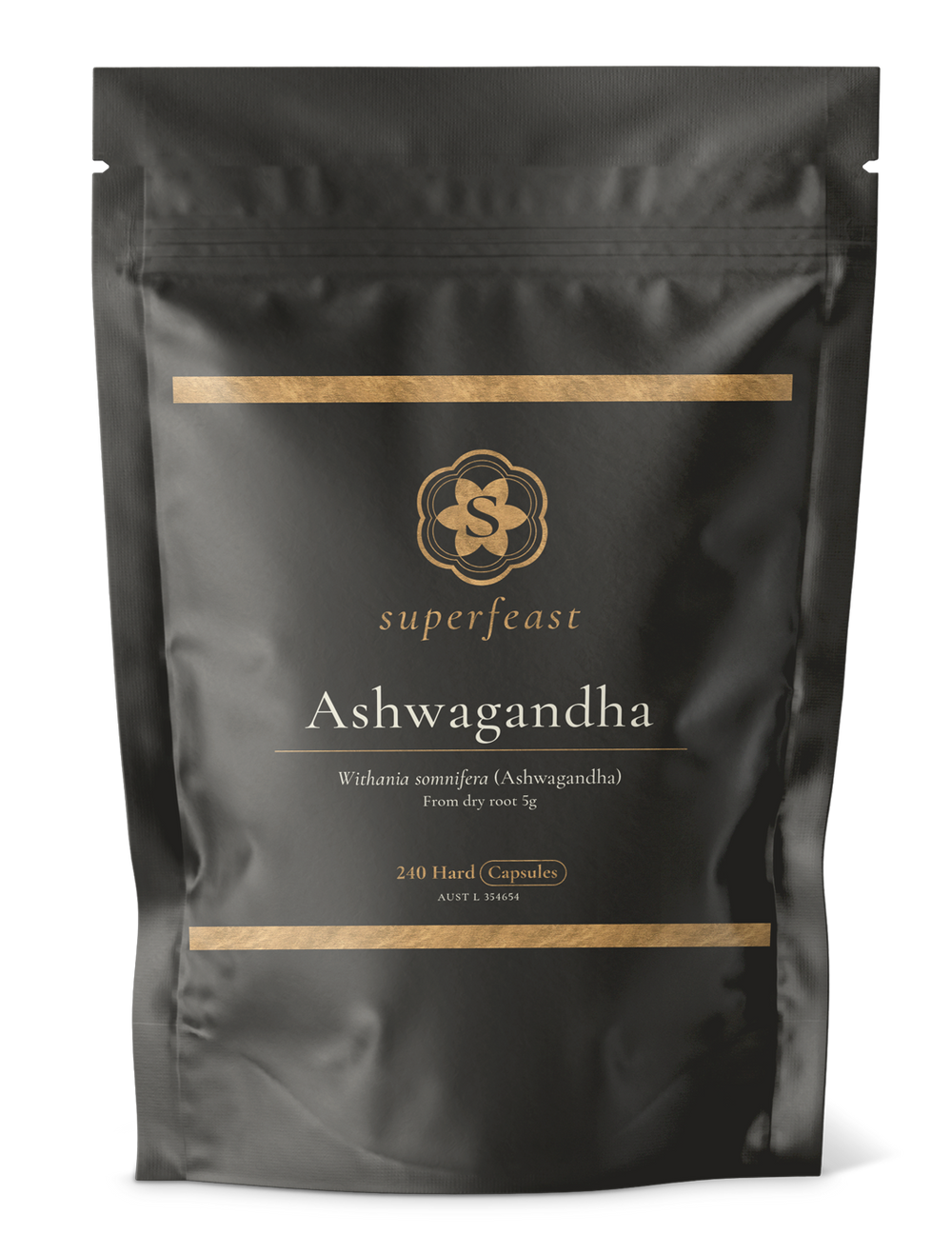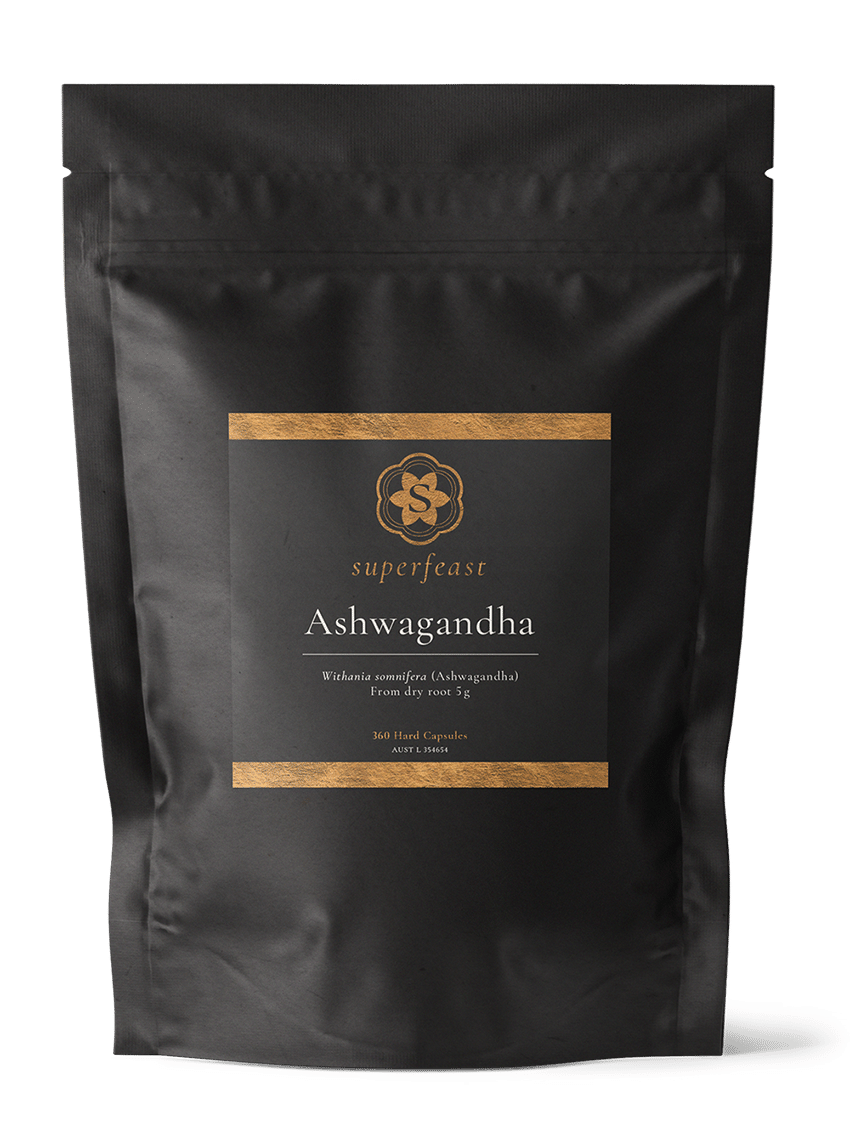 Di Dao
Vegan
Paleo
Gluten Free
Di Dao
Vegan
Paleo
Gluten Free
"Take this everyday, helps with a good night sleep and also helps my body recover when doing physical strenuous work! Everyone should have ashwagandha in their home." Kasey H.
Description
Ashwagandha has been treasured for its ability to revitalise and rejuvenate for more than six thousand years; this Indian root strikes a delicate balance between strengthening and fortifying the body while bringing a calm, parasympathetic embodiment.
This potent herb is still a staple within the Ayurvedic system and by the general population as a tonic of India; it is considered one of the most important herbs in the tradition.
Ashwagandha is used in Ayurvedic medicine to promote healthy sleep patterns, support reproductive hormones and foster a healthy stress response in the body.
As a rasayana, ashwagandha is given to children (in milk) to support healthy development and the elderly as it helps to promote ease, calms the mind, and supports healthy ageing.
Ashwagandha's botanical name, Withania somnifera, provides a bit of a clue to its powers; the species name somnifera means 'sleep-inducing.'
The Hindi name ashwagandha is derived from the word ashva, referring to the horse sweat-like smell of the root!
This translates to granting the strength of a horse to those that use ashwagandha.
Ashwagandha holds a similar place in the Ayurvedic pharmacopeia as ginseng does in the Traditional Chinese healing system, however, it has a softer energy.
Traditionally used in Ayurvedic medicine to:
Maintain / support healthy reproductive hormones
Enhance / promote / increase healthy sleep patterns
Support healthy stress response in the body
Sourcing:
SuperFeast Ashwagandha is a water extract, sourced Dì Dào (地道) from Northern India. We are very proud of the potency of our ashwagandha. Our capsules are produced in TGA facilities in Australia; we use vegetable capsules, and bamboo extract and organic sweet potato starch as excipients.
Contraindications:
Not for use in pregnancy except under the supervision of a qualified healthcare practitioner. In Ayurvedic medicine, ashwagandha is traditionally used to promote lactation (Kapoor, 1990), though it is best to check with your healthcare provider to ensure there are no contraindications in your unique case. It is not recommended to consume ashwagandha if you are hyperthyroid, unless under the supervision of a practitioner.
Store below 30°C.
Keep out of reach of children.
Packed in Australia from imported ingredients.
Talk to an Ayurvedic practitioner/health professional if you are unsure if this medicine is right for you.
Ingredients
AUST L 354654
| | |
| --- | --- |
| Withania somnifera (Ashwagandha) | From dry root 500mg |
Non-active ingredients • Phyllostachys nigra (bamboo extract) 15mg , Ipomoea batatas (organic sweet potato) 15mg, purified water, hypromellose (vegetable capsules).
Delivery & Returns
Our products are packed in eco-conscious materials and shipped via, Australia Post or Aramex (depending on your location) from our Mullumbimby, NSW warehouse. For Express orders, we use StarTrack Premium.
For more information on shipping, refer to our Frequently Asked Questions page under "Orders & Delivery'.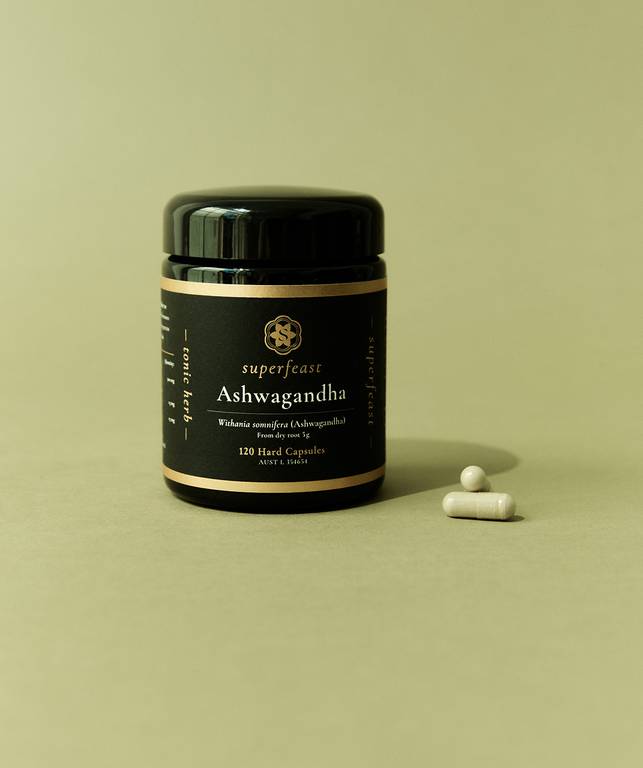 Health Benefits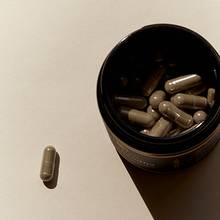 Stress
Brain
Fatigue
Hormones
Nerves
Rasayana
Sleep
Systems
In ancient Taoist medicine, tonic herbs and medicinal mushrooms were used to nourish and tonify specific Organ systems within the body. These Organ systems correlate with the natural elements, and their direct effect can be classified as either Major or Minor. Ashwagandha is an ancient Ayurvedic Rasayana herb, similarly perceived as a tonic herb in Chinese Medicine.

Major | Kidney Water

Treasures

When there is harmony between the body systems and elements, we cultivate the expression of health known as our Treasures.

Major | Yang Jing | Blood
Serving Suggestion
Adults, take 1 capsule daily, or as directed by your healthcare practitioner.
Take before bed for a restful night's sleep.
Our Process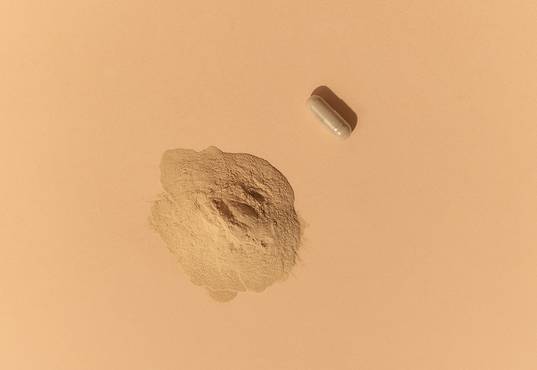 Processing
SuperFeast Ashwagandha is sourced from Northern India: Rajasthan, Punjab, Haryana, Uttar Pradesh, Gujarat, Maharashtra and Madhya Pradesh provinces.
It is grown in sub-tropical regions in sandy soil. Ashwagandha root is harvested at around one year of age - it takes 6-9 months for the Ashwagndha root to reach maturity for harvest.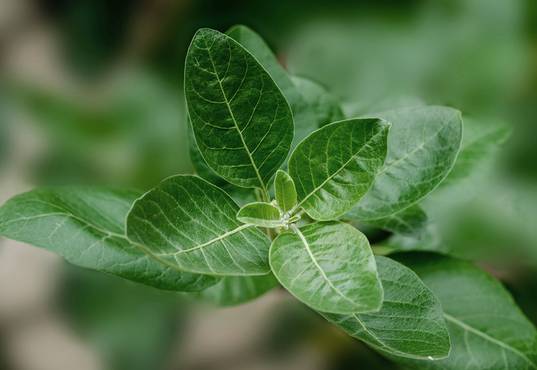 Extraction
SuperFeast Ashwagandha is then sun-dried, and water extracted. We do not standardise for withanolides, as we prefer whole-herb extracts.
Unlike Western medicine which focuses on isolating or increasing percentages of particular active ingredients in herbal products and drugs, Ayurvedic herbalists focused on using only natural extraction mediums and menstruum's (solvent's) like water, in order to extract each and every element possible from the herb. This intention comes from a desire to keep the herb completely unified where possible, and this is the same philosophy and method we choose to apply to our SuperFeast products.
Each herb has hundreds, if not thousands, of bioactive compounds that contribute to the full scope of the herb's medicinal benefits, and it takes a lot of care to ensure as many of these are present in the extraction as possible. It is through these full-spectrum extractions in ancient times that Vedic herbalists were able to identify that these herbs were in fact rasayanas, and could aid us in cultivating vibrancy within our body and mind.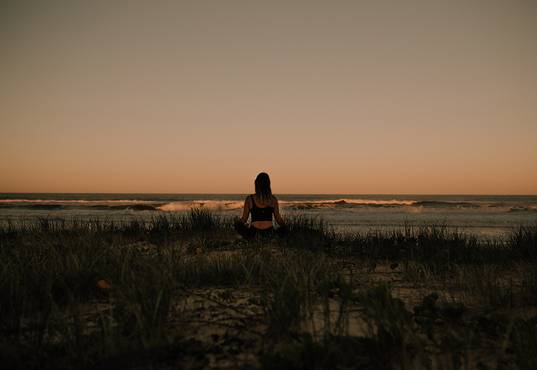 What is a rasayana?
While the SuperFeast philosophy has been born out of the Daoist traditions, we certainly resonate with several Ayurvedic elements related to healing. The Ayurvedic tradition refers to tonic herbs as rasayanas. These herbs are said to assist in rebuilding the body, and to help it heal from depletion and stress.
The word rasayana is derived from the words rasa meaning primordial tissue or plasma, and ayana, meaning path; the word rasayana translates to "the path that rasa takes". According to Ayurveda the qualities of the rasa (primordial tissue/plasma) influence the health of all the other tissues in the body, or the dhatus. As such, any medicines or herbs that improve the quality of the rasa, such as those belonging to the rasayana group, should also strengthen and promote the health of all of the body's tissues.
Herbs belonging to the rasayana group are prized for their ability to restore and revitalise the body, slow the ageing process and prevent disease. Rasayana's increase the body's resistance to stress and can be taken over long periods of time without causing side effects or harm to the body. A herb that belongs to the rasayana group can be classified in contemporary language and understanding as an 'adaptogen'. With similar actions to the herbs we classify as 'tonic' in the Daoist herbal system.
Our Process
Processing
SuperFeast Ashwagandha is sourced from Northern...
Extraction
SuperFeast Ashwagandha is then sun-dried, and...
What is a rasayana?
While the SuperFeast philosophy has been...
LOVED BY OUR COMMUNITY...
Best Capsules!
"These capsules are brilliant. I didn't mind the taste of the Ashwagandha in tea form, but given I have so many other teas during the day, it's easy to have these capsules in the evening and I've noticed a much more restful, deeper sleep!" Luke
Lovvvvvvve!
"Very good quality ashwagandha. This is my second bottle for myself and have given my partner a bottle to take to work with him also. Definitely noticed the difference to well being. Will keep buying again and again." Dianna P