Free shipping to AU and NZ on orders from $150.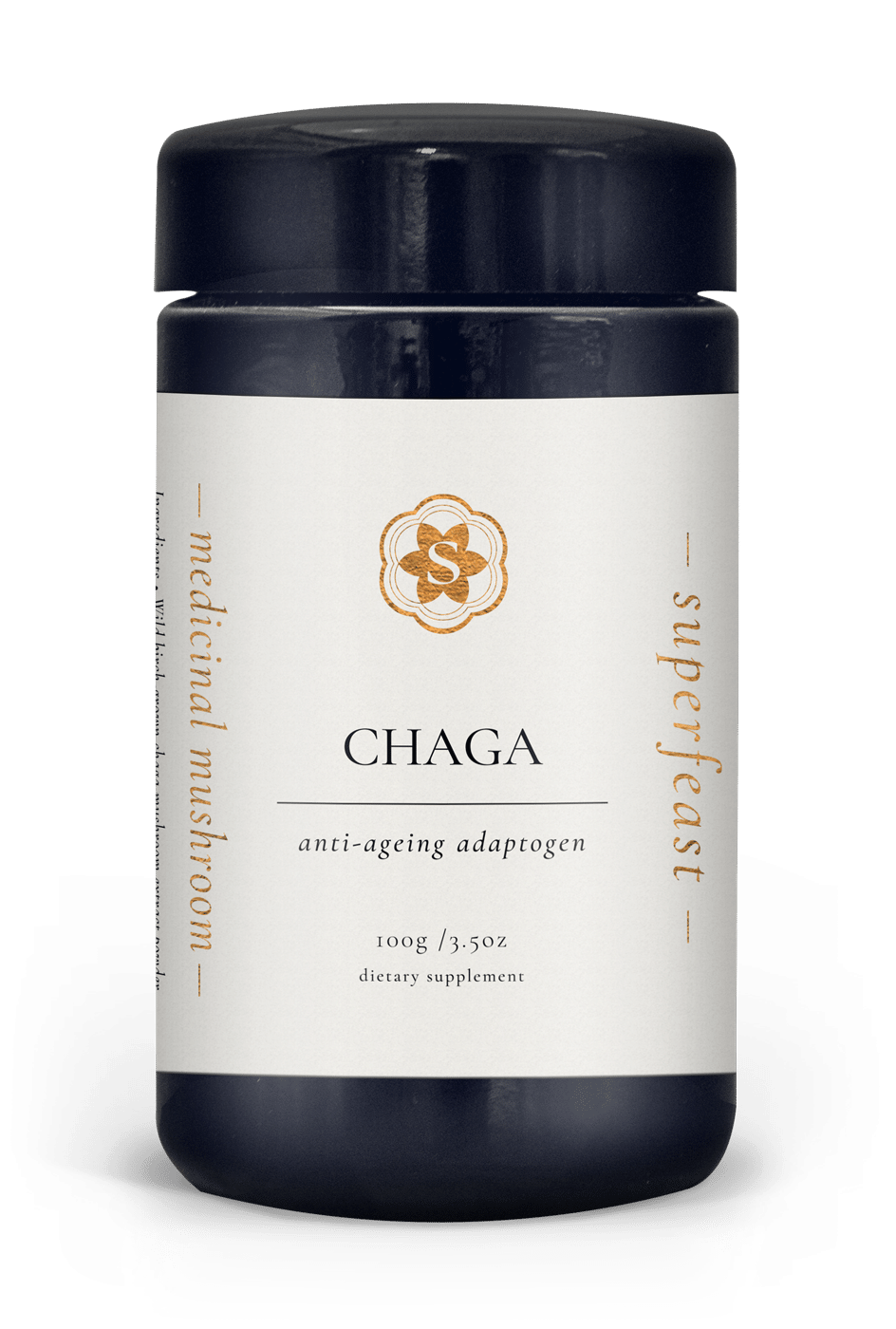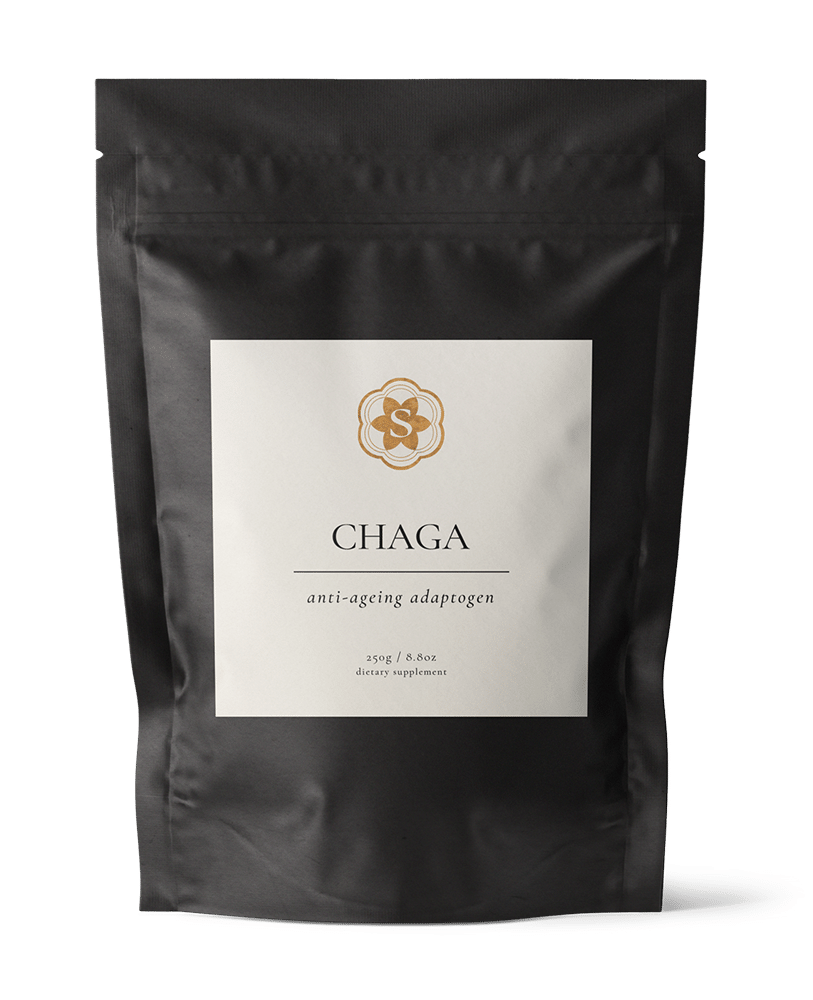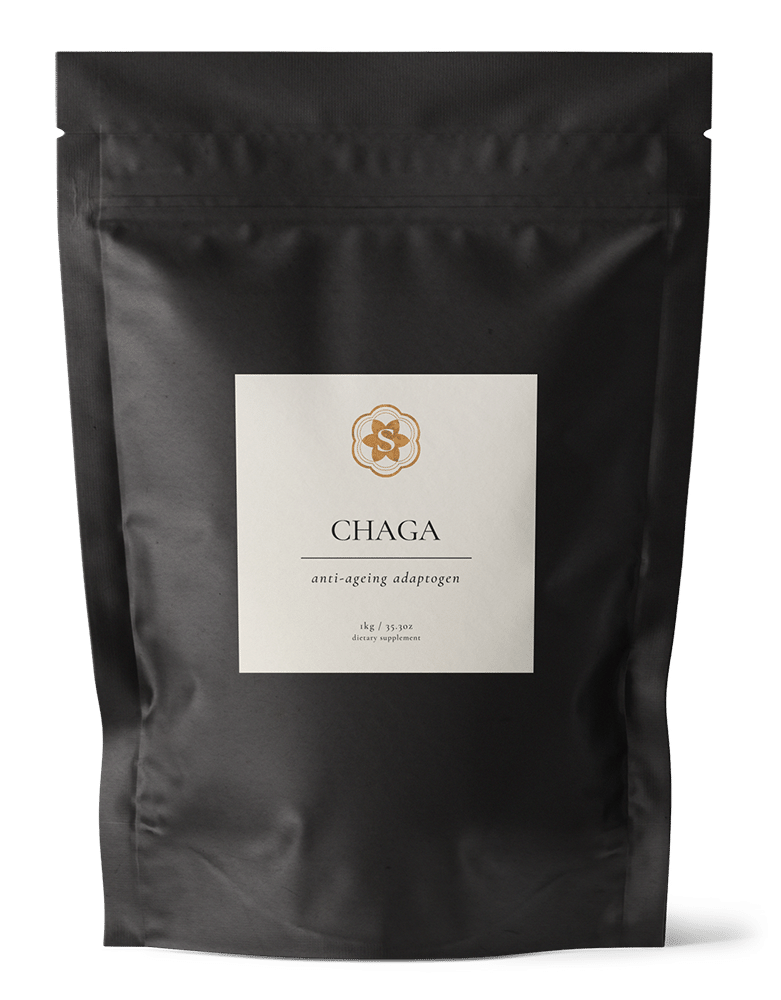 Di Dao
Vegan
Paleo
Gluten Free
Di Dao
Vegan
Paleo
Gluten Free
"I've been taking this for almost a year now. My gut health is better than ever and I'm constantly getting told how young I look. I think it must be working." Zxiiiyh A.
Description
Revered for centuries in folk medicine, chaga is considered one of the most protective mushrooms for the cells.


Chaga can assist in balancing energy and supporting immunity - it's one of our daily go-to's for a mega-dose of antioxidants and to keep our bodies humming along.


Chaga is found growing wild in old-growth birch forests; it is not a herb that likes to be cultivated.


The ability of this mushroom to predigest the nutrients contained in the birch tree allows it to deliver a potent medicine that serves so many benefits for us humans.


Chaga also helps to increase your body's resilience and capacity to process and respond to stressors.


Stress is a major trigger in so many illnesses and symptoms today and chaga can assist in calming the mind and supporting the body's stress response.
Sourcing:
SuperFeast Chaga grows on wild birch trees and is sustainably harvested from the Changbai Mountain region of China, a pristine area renowned for its superior mushrooms. Our chaga is carefully dual-extracted.
Contraindications:
There are no known contraindications for chaga. As with most of our herbs, it is recommended to consult an experienced healthcare provider if pregnant or breastfeeding, as there is no known safety data on chaga for use during these times.
Store below 30°C.
Keep out of reach of children.
Packed in Australia from imported ingredients.
Talk to a TCM practitioner/health professional if you are unsure if this medicine is right for you.
If symptoms persist, talk to your health professional.
Ingredients
Inonotus obliquus
(Chaga mushroom)
10:1 extract powder
Delivery & Returns
Our products are packed in eco-conscious materials and shipped via, Australia Post or Aramex (depending on your location) from our Mullumbimby, NSW warehouse. For Express orders, we use StarTrack Premium.
For more information on shipping, refer to our Frequently Asked Questions page under 'Orders & Delivery'.
Health Benefits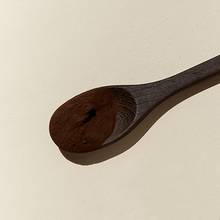 Antioxidant Defences
Blood Sugar Regulation
Digestive Health
Energy & Vitality
Healthy Stress Response
Immunity
Systems
In ancient Taoist medicine, tonic herbs and medicinal mushrooms were used to nourish and tonify specific Organ systems within the body. These Organ systems correlate with the natural elements, and their direct effect can be classified as either Major or Minor.

Major | Liver Wood | Kidney Water | Spleen Earth

Minor | Heart Fire

Treasures

When there is harmony between the body systems and elements, we cultivate the expression of health known as our Treasures.

Major | Ying and Yang Jing | Qi | Shen
Serving Suggestion
Start with ¼ - ½ tsp daily.
Stir into hot water or plant milk for an instant tonic tea. Works well in hot or cold drinks, broths and meals.
Servings per size | 100g Jar = 77 | 250g Bag = 192 | 1kg Bag = 769
Our Process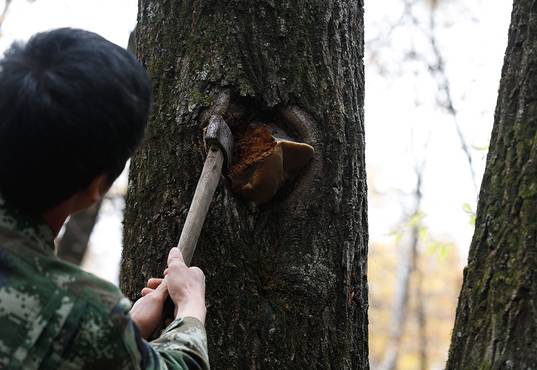 Harvested Wild in China's Changbai Mountains
SuperFeast Chaga is one of the herbs we continue to source wild, due to the sustainability of the Chinese sourcing (not so, unfortunately, for Canada and North America) and the integreity with which our chaga is sourced. Chaga grows wild on birch forests in this mountainous region of China. The birch trees must be at least 20 years old (and may be up to 80 years old!) and the chaga must be at least 10 years old before we harvest it. It takes 5 years for the chaga sclerotium (the bit we harvest) to grow through and another 5 years for the sclerotium to mature. This slow harvesting practive ensures that a) the health of the forest ecosystem is maintained and b) the quality of the herb is potent. Harvesting the chaga involves trekking into the forest and climbing birch trees! This is why chaga is so expensive - it's not a herb that is easily cultivated and it takes time to grow and mature. It can also only be harvested at certain times of year.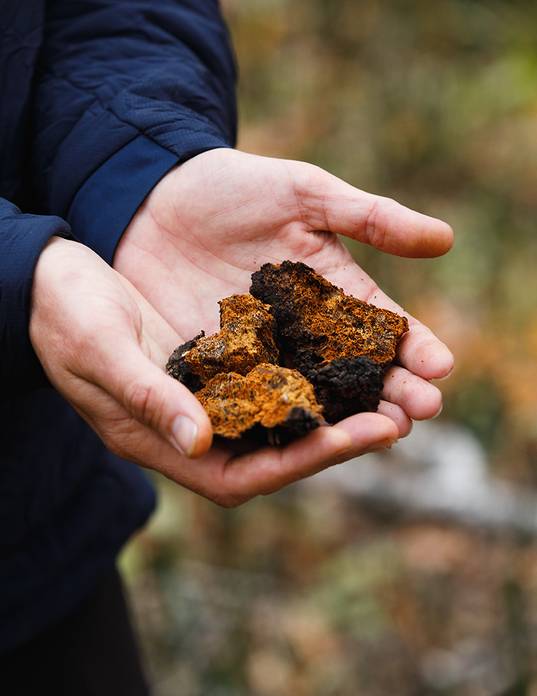 How SuperFeast Chaga Extract is Prepared
After harvesting, the chaga is carried out of the forest and dried, in preparation for being extracted. Our chaga is dual-extracted, which means it goes through both a water and alcohol extraction process. This allows for the full specturm of the herb's medicinal compounds to be extracted and is important for woody, immunologically potent herbs like chaga. It takes 10 kilograms of raw, dried chaga to produce 1 kilogram of SuperFeast Chaga extract. This is why we recommend small doses of our herbs and ask you to respect the beautiful natural source that has produced your medicine.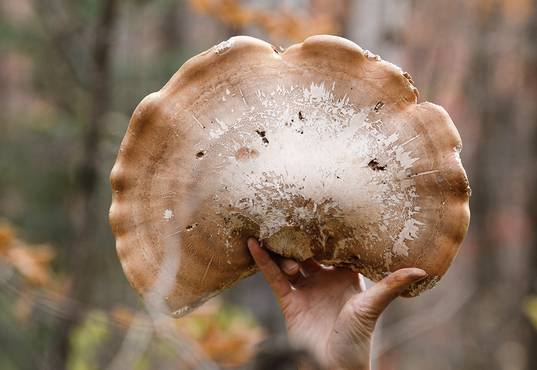 Chaga Quality
Chaga isn't just a favourite of the Daoist herbalists, it's also an ancient medicine well known to Russian and Siberian folk healers and shamans as well as Native Americans. Unfortunately, chaga's popularity has caused issues related to overharvesting, particularly in North America. Chaga also has a unique capacity, like many mushrooms, to pull toxicity out of the environment - for this reason sourcing chaga from a pure, clean, natural environment is super important. At SuperFeast we test our products for pesticides, moulds, aflatoxins and heavy metals, and Mason took a Geiger counters (a radiation-detecting device) with him on his last sourcing trip (pre-COVID!) to ensure that there is no radiation pollution in the areas we source. You'll be pleased to know it came back all clear!! Chaga is one of our family's favourite herbs and we hope you love our high-quality, clean, pure chaga extract.
Our Process
Harvested Wild in China's Changbai Mountains
SuperFeast Chaga is one of the...
How SuperFeast Chaga Extract is Prepared
After harvesting, the chaga is carried...
Chaga Quality
Chaga isn't just a favourite of...
LOVED BY OUR COMMUNITY...
Immunity powerhouse
"Loving the Chaga. Medicinal mushroom powders are everywhere now so the information provided from the harvest / production and quality control of SuperFeast products make their products stand out by far! As well as the effectiveness. Thankyou so much." Audrey
Really seen a difference!
"I decided to give Chaga a go after feeling depleted, and after reading one of Mason's very informative emails about it - and I can honestly say I have not looked back! For me the effect was immediate, I instantly felt 'lifted' and continue to do so. 1/4 teaspoon in my morning coffee (now half the size of what I was drinking) and I am set for the day, no more dip at 3pm which was a big one for me. Thank you SuperFeast for all that you do, your customer service and business ethics are transparent which gives me great confidence in sticking with you, and recommending you to others." Lisa R.