FREE Standard Shipping on all orders, December 7th-18th! T's & Cs Apply
FREE Shipping on all orders, December 7th-18th! T&Cs Apply
We only work with the best herbs. The herbs that are potent, rooted in history and lore, grown with their feet in the soil and the sun on their faces.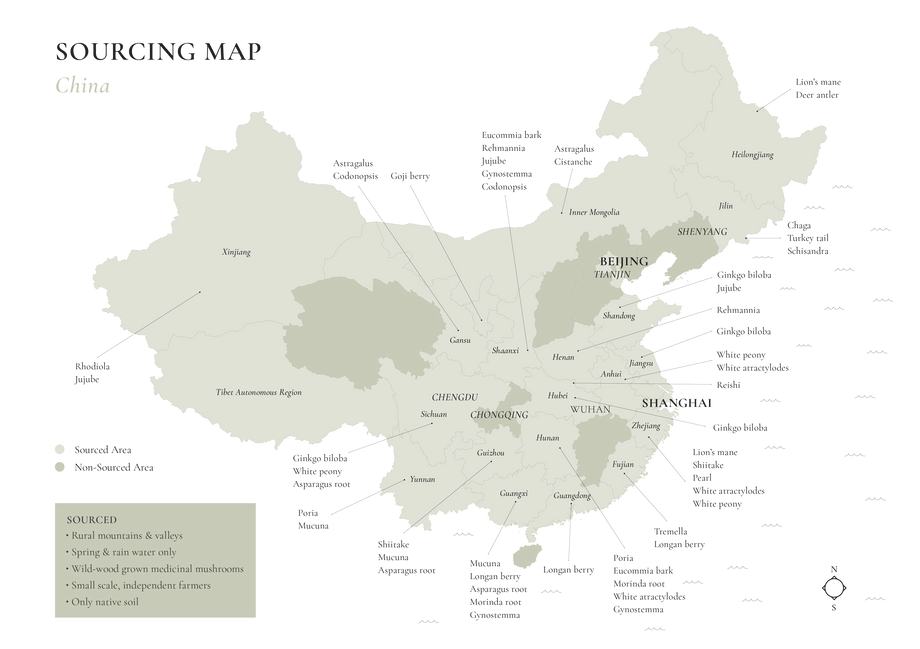 Sourcing
At SuperFeast, part of our commitment to quality includes our commitment to sourcing. We source our herbs Di Dao, which means they are sourced from their ancestral homeland - China for our Daoist herbs and India for our Ayurvedic herbs. Di Dao drills down to the specific region herbs thrive in too, where they collect the most Qi from their environment, making that Qi available to us when we consume them. Our MSM is sourced from OptiMSM in the USA. We believe OptiMSM produces the highest-quality MSM on the market.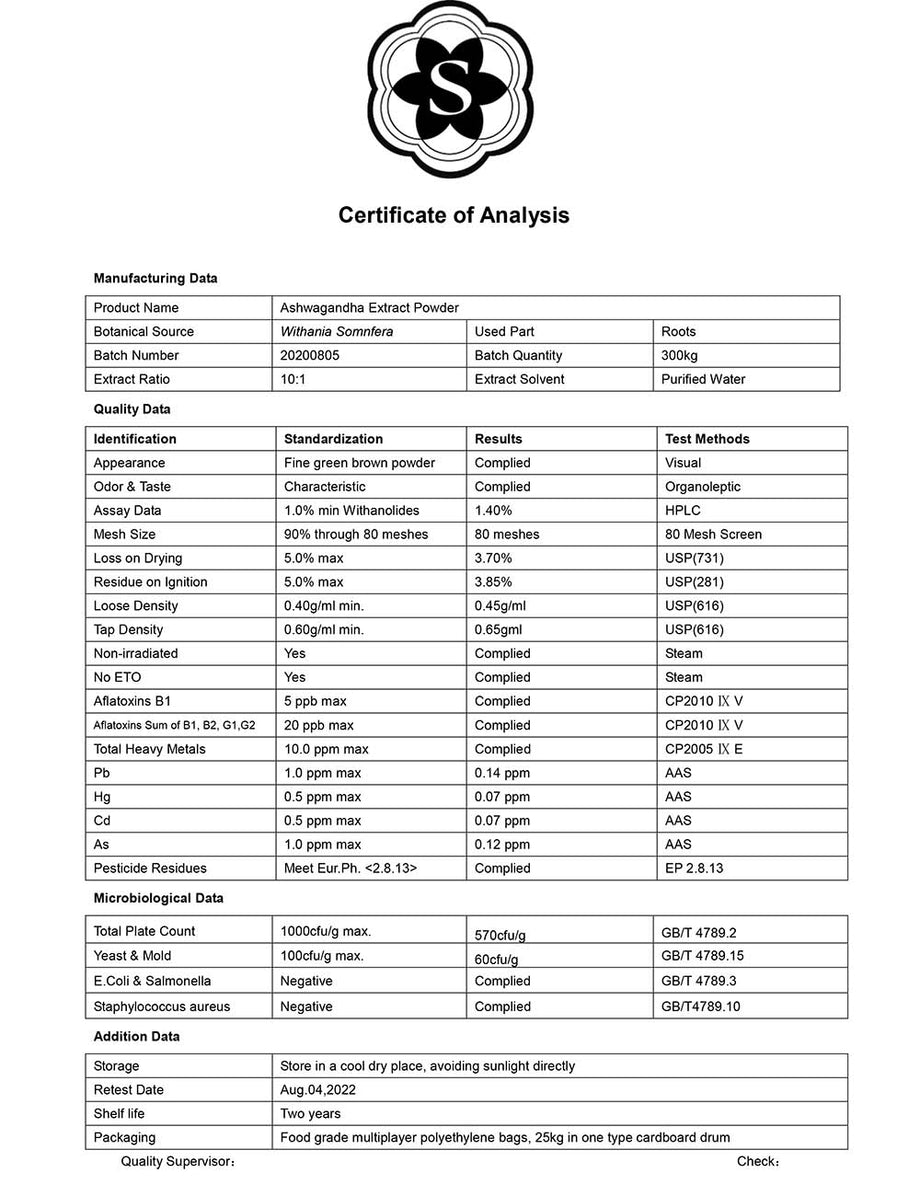 Testing
At SuperFeast, we take care at every stage of our processing to ensure no contamination occurs. There are no pesticides or heavy metals used in the production of our herbs, and our products are tested for pesticides, microbials, aflatoxins and heavy metals in both China (before export) and Australia (before mixing/packing for our TGA products; products packed in Mullumbimby are tested bi-annually while we work towards complete TGA listing). We test for total microbes, yeasts, moulds and pathogens like E. Coli and mycotoxins. Our products are all successfully tested against the guidelines of the Australian Therapeutic Goods Administration (TGA). We do not sell anything we would not give our own families! You can request our Certificates of Analysis from our Customer Service team - 1300 769 500 or team@superfeast.com.au
We're nerds, passionate about herbs
Processing
After harvesting, our herbs are dried in the sun and transported to our extraction facility for processing. Our processing facility in China adheres and is certified in accordance with Good Manufacturing Practice (GMP) standards. GMP is a strict international code of conduct for ensuring that products are consistently produced and controlled according to quality standards. It is designed to minimise the risks involved in any pharmaceutical production that cannot be eliminated through testing the final product. GMP compliance is widely-accepted as the best way to conduct business, putting product-quality first. 
Our processing facility uses technology like High Performance Thin Layer Chromatography (HPTLC) and UV fingerprints to ensure our herbs are of the highest quality possible.
Extraction
We extract our herbs using either spring water ('water extraction'), or spring water and organic rice alcohol ('dual extraction'). The dried herbs are crushed into a fine powder, then boiled in water or water then alcohol under pressure to extract the medicinal compounds. This extract is then spray dried and sifted, resulting in the powder you find in your jar. We use 10 kilograms of herbal matter for each 1 kilogram of extract produced. SuperFeast herbs are NOT irradiated on import.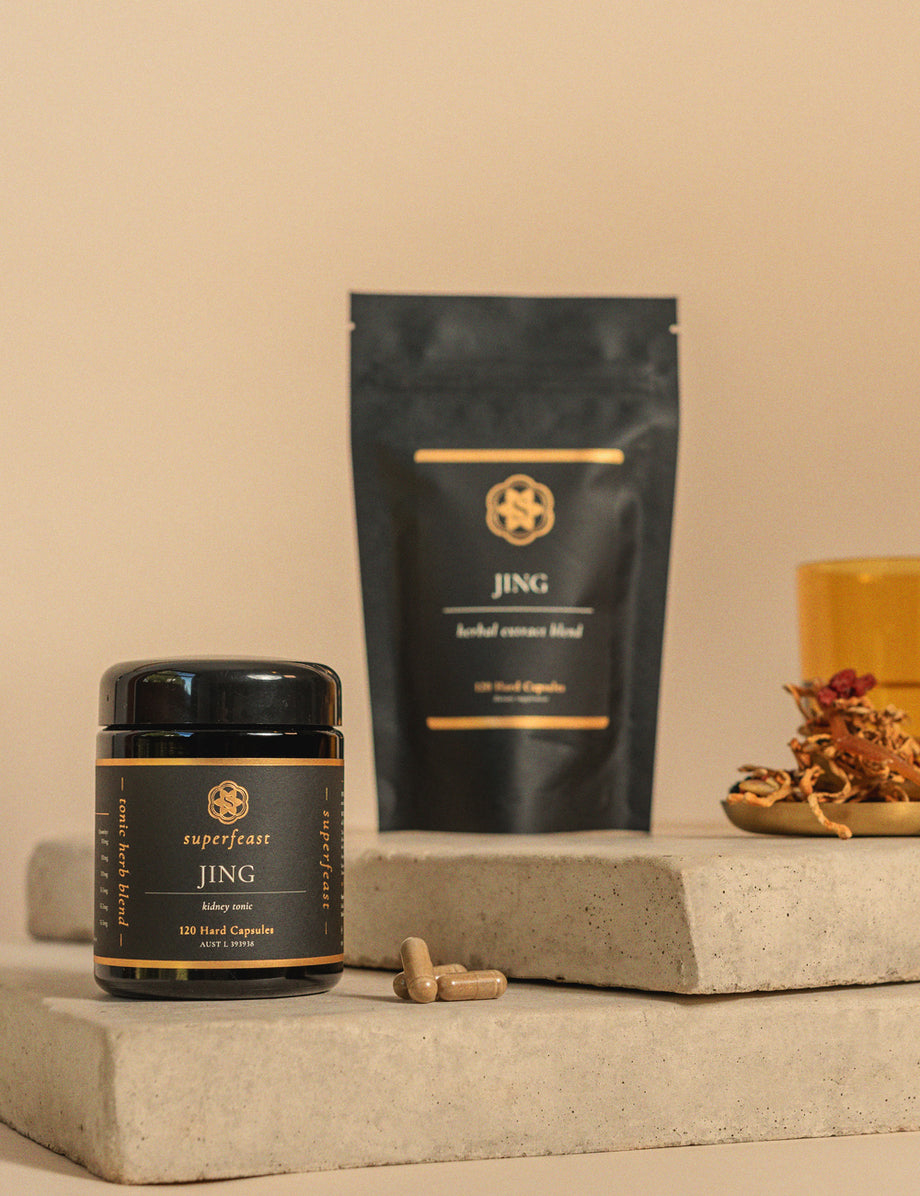 Packaging
Our herbs are either hand-packaged at our facility in the Byron Shire, Australia or hand-packed in certified TGA packing facilities in Sydney, NSW, Australia. We package our products using Miron glass, which we believe preserves the medicinal qualities of our products better than any other glass on the market. Larger product quantities are packaged in resealable foil-lined Kraft bags. These Kraft bags are not (currently) eco-friendly, though in our testing they are the only product (SO FAR!) that will guarantee a 2-year shelf life to our herbs. We are currently on the hunt for more sustainable packaging options that also have the performance factor we need to keep the herbs happy.