FREE Standard Shipping on all orders, December 7th-18th! T's & Cs Apply
FREE Shipping on all orders, December 7th-18th! T&Cs Apply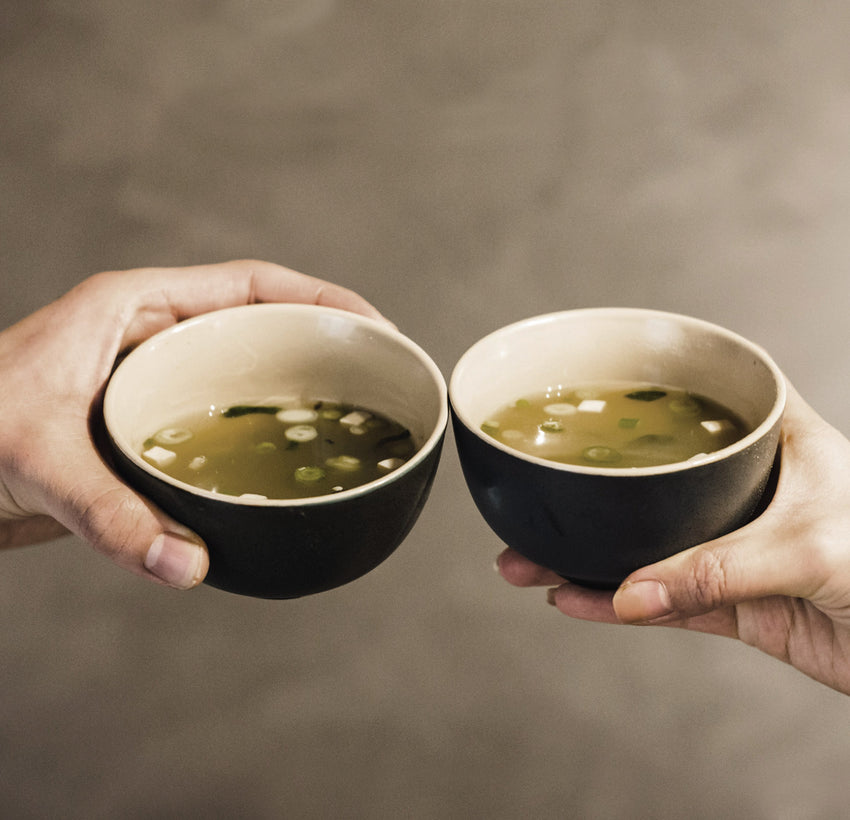 Mushie Miso Soup
Level:
Easy
Time:
15 mins
Serves:
1
Description
Chaga goes hand in hand with a deliciously nourishing miso (honestly, any of the mushies do). So today I share with you a magical miso recipe. 
Ingredients
Core Ingredients
Other Ingredients
1 tbs miso paste, ideally unpasteurised and organic

1/2 tsp - 1tsp Chaga (or any medicinal mushie you like)

1 spring onion, finely sliced

1 cake organic rice noodle vermicelli, soaked in boiling water, rinsed in cool water and drained

1 sheet nori seaweed, raw or lightly toasted, torn or cut into strips

1 1/2 cups broth, bone or vegetable

Tamari, optional

Gomasio or sesame seeds, optional
Method
Step 1
In a saucepan, heat broth until simmering
Step 2
Turn off heat, stir in miso and mushrooms, whisk until dissolved
Step 3
Add spring onions, noodles and seaweed strips
Step 4
Taste for saltiness and add extra tamari, if desired. Sprinkle with gomasio or sesame seeds and VOILA
Next Recipe
Anti-inflammatory Reishi Pumpkin Spice Latte
Turmeric is anti-inflammatory and warming (the black pepper helps to ramp up turmeric's benefits) and the reishi will support the immune system and calm the body. Apparently Americans really like this stuff called pumpkin spice (took us ages to work...
Read more