FREE Standard Shipping on all orders, December 7th-18th! T's & Cs Apply
FREE Shipping on all orders, December 7th-18th! T&Cs Apply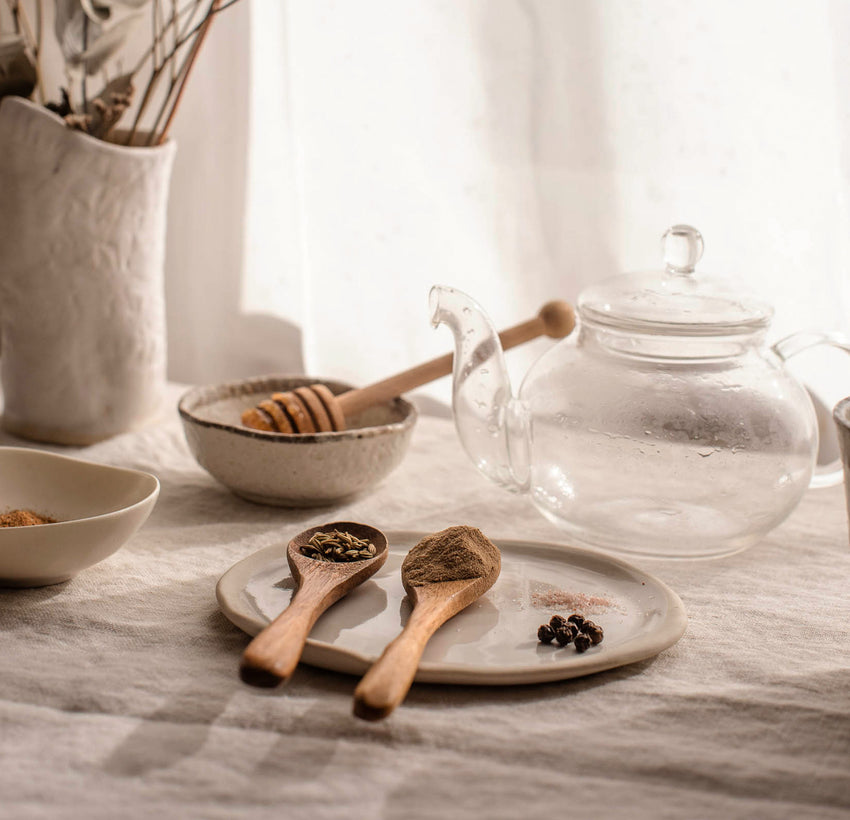 Nourishing Chai Feat. I Am Gaia
Level:
Easy
Time:
5 mins
Serves:
1
This warming and oh so delish chai recipe is fragrant, nourishing and hormonal balancing.
Description
One of the key intentions of this blend is to support women on their long term journey towards becoming more of themselves, more embodied, and more awakened to their true, unique nature (whatever that means to them individually) via the humble support of these ancient herbs.
Ingredients
Core Ingredients
Other Ingredients
1/2 - 1 tsp I Am Gaia

1/4 tsp each ground cinnamon, cardamom, ginger powder

1/4 - 1/2 tsp raw honey

1/8 - 1/4 tsp whole fennel seeds

1 clove

1 peppercorn

Pinch of sea salt
Method
Step 1
Blend, strain and enjoy OR
Step 2
Warm the milk with the spices, strain and stir in honey and I Am Gaia
Next Recipe
QI Digestive Fire Tonic
Qi energy is the invisible (yet palpable) force that animates our body, mind, cells and organs, and drives their multitude of functions. We love our Qi herbs here at SuperFeast HQ, as historically these herbs have been used to tonify...
Read more