FREE Standard Shipping on all orders, December 7th-18th! T's & Cs Apply
FREE Shipping on all orders, December 7th-18th! T&Cs Apply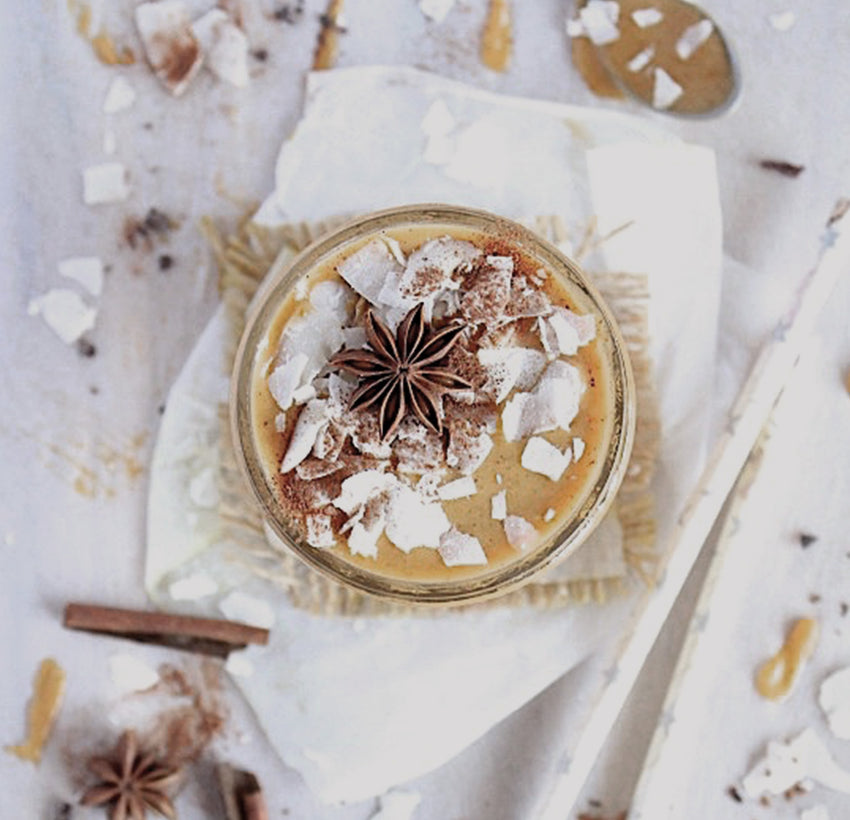 Pumpkin Pie Smoothie - Banana Free
Level:
Easy
Time:
8 mins
Serves:
2
WE'VE GOT A DELICIOUS, JING-REPLENISHING, BANANA-FREE SMOOTHIE FOR YOU TODAY FOLKS...
Description
Jing is the Chinese word for 'essence', specifically the Kidney essence. In the ancient Taoist tradition, fatigue, weakness and hormonal imbalances were all considered a result of Jing depletion.
Our nourishing JING blend is designed to restore and ignite your Jing energy and promote vitality within the body, mind and spirit from the ground up.
This recipe makes one nice tall, subtly sweet, creamy, dreamy, perfectly spiced, banana free, pumpkin pie smoothie.

P.s it's dairy free, refined sugar free, vegan, keto and paleo friendly.
Ingredients
Core Ingredients
Other Ingredients
2 tbs of coconut or Greek style yogurt

2/3 cup milk of choice

1/2 cup of pumpkin puree (canned or fresh / pre-roasted / pureed & frozen )

1 tbs of almond butter

1 tsp of vanilla

1 date OR 1 tbs maple OR honey

1 teaspoon of healthy, homemade pumpkin spice mix

Pinch of salt

1/4-1/2 cup of ice - more or less to desired consistency
Method
Step 1
Place all ingredients into blender, blend!
Step 2
Pour into a chilled glass or mason jar then top with whatever toppings your pretty little heart desires
Featured in this recipe
Cognitive Function & Memory
Energy & Vitality
Healthy Blood Pressure
Bestseller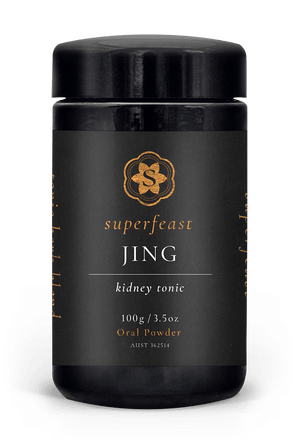 Next Recipe
Adrenal JING-A-LING
When you need your adrenals back online and your core energy restored. This recipe revolves around our blend JING, which comprises of 6 revered Jing herbs (tonics that nourish the primordial energy within the Kidneys)
Read more