Free shipping to AU and NZ on orders from $150.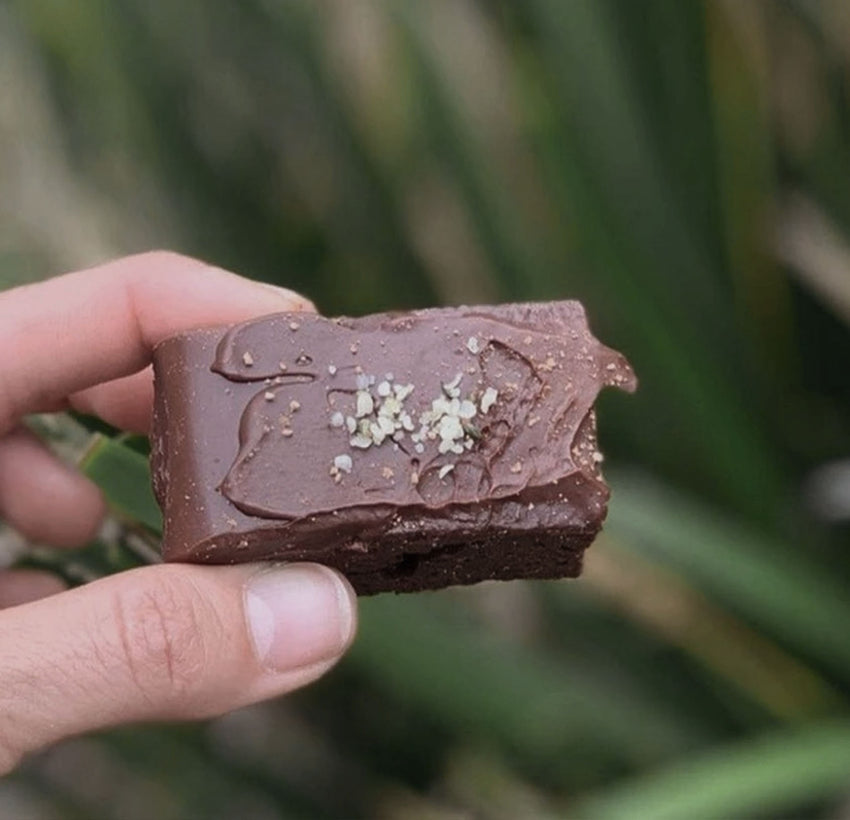 Raw Reishi Chocolate
Level:
Easy
Time:
45 mins
Serves:
8
Here's how we see it. Chocolate is good. Real delicious. So what a wonderful opportunity to trojan-horse your epic tonic herbs and adaptogens *into* that delicious chocolate.
Description
This recipe contains plenty of good fat (make sure to use organic ingredients guys) and our beautiful friend, SuperFeast Reishi. This gorgeous 'mushroom of immortality' will support your immune system, relieve stress, strengthen the spirit, calm the mind and promote peaceful sleep. 
Ingredients
Core Ingredients
Other Ingredients
1/2 - 1 tps SuperFeast Reishi

1/2 cup nut butter (we like cashew, almond, macadamia or peanut)

1/4 cup coconut cream

1/2 cup extra virgin coconut oil (melted into liquid)

1 tbs cacao butter (melted into liquid)

1/4 cup cacao powder

1 tbs maple syrup

1/4 tsp vanilla bean paste

a good pinch sea salt
Method
Step 1
Add all ingredients to food processor and blend until well combined
Step 2
Pour into small silicon moulds or a tray lined with baking paper
Step 3
Cool in freezer for 30ish minutes
Step 5
We dare you to not eat it all immediately
Next Recipe
Chickpea Curry Feat. Mason's Mushrooms
Mason's Mushrooms is a super-blend of nourishing medicinal mushrooms hand-picked to support immunity, gut health, hormonal function and the nervous system. Revered in ancient herbal traditions, these potent adaptogenic herbs boost vitality and encourage longevity. This delicious curry will nurture...
Read more