FREE Standard Shipping on all orders, December 7th-18th! T's & Cs Apply
FREE Shipping on all orders, December 7th-18th! T&Cs Apply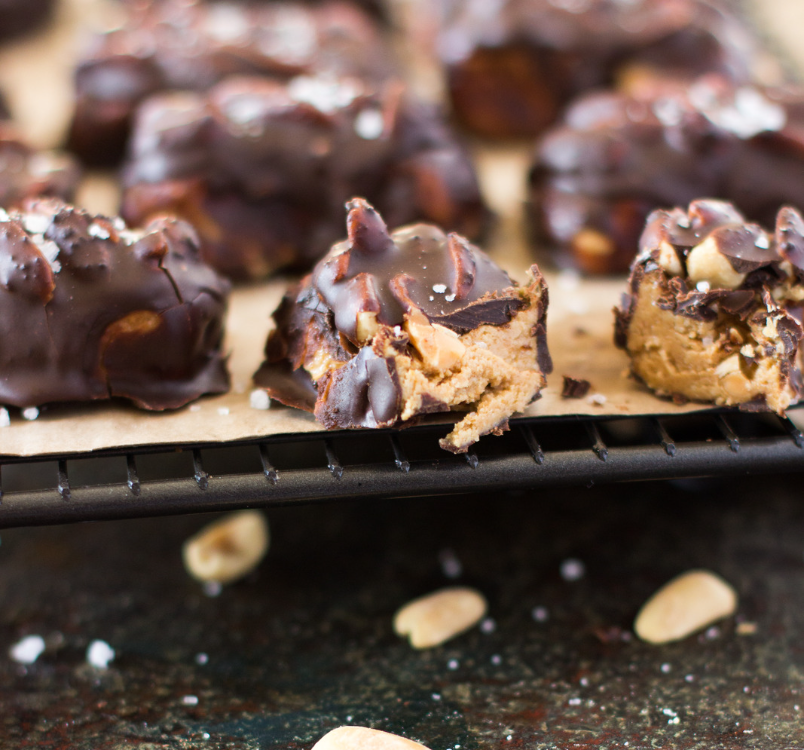 Raw Snickers Carob Bar with Medicinal Mushrooms (Recipe by Jessica Cox)
Description
Jessica Cox is the published author of e.a.t cookbook and qualified practicing Nutritionist with a Bachelor Health Science (Nutrition) with over 15 years of clinical experience. Jessica is the founder and owner of the successful, The JCN Clinic based in Brisbane, Australia.  


Ingredients
Core Ingredients
Other Ingredients
1 cup cashew butter

3.5 tablespoons mesquite powder

2 tablespoons macca powder

1/2 teaspoon sea salt

1/2 cup unsalted roasted peanuts

1/3 cup (70grams) cacao butter

1/4 cup carob powder
Method
Step 1
Start by placing the cashew butter, mesquite powder, macca powder and salt in a food processor or blender and blending till everything is nice and combined. It should come into a ball and resemble dough.
Step 2
Now use your hands to form a generous heaped teaspoon of the dough into small rectangular shapes and place them on a plate. Take the roasted peanuts and gently press them into the top of the cashew dough covering the tops generously until all of the peanuts are just about used up (you may have a few remaining). Place the plate in the fridge for now so the cashew dough sets ready for the chocolate coating.
Step 3
To prepare the carob-coating place the cacao butter in a bowl over the top of a saucepan that has about 2 – 3cm of water in the bottom of it. Bring the water to boil and allow the heat of the steam to gentle melt the cacao butter. Once the cacao butter is melted stir in the carob powder and the Superfeast Jing ensuring everything is blended together nicely (you may want to use a whisk). Remove the bowl from the heat and allow the carob chocolate to cool a little until it starts to thicken up (around 10 – 15 minutes). You want it nice and sticky so it holds onto the back of a spoon.
Step 4
Take the cashew dough with the peanuts on top and now carefully dip them one by one into the carob chocolate mixture (you could insert a toothpick into the cashew dough to do this if you like) coating them completely. Set them on non-stick baking paper and place in the fridge to cool for 10 minutes. Repeat another 1 – 2 times dipping the top of the chocolates into the carob chocolate mix building up a thicker coating on the top over the peanuts.
Step 5
When all the carob chocolate has been used up sprinkle if you like with a little salt and place in the fridge to set for a good 30 minutes at least. Eat within 1 week (they won't last that long!).
Featured in this recipe
Cognitive Function & Memory
Energy & Vitality
Healthy Blood Pressure
Bestseller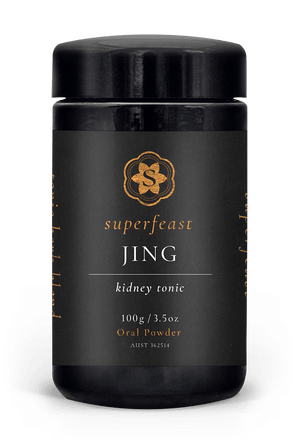 Next Recipe
Refreshing Herbal Ice Cubes (Recipe by Iris Suurland)
Here is a cool twist for the summer! Herbs can add unique flavors and health benefits to your ice cubes. Check it out!
Read more