FREE Standard Shipping December- 7TH-18TH - T's & C's Apply
Brain Cognition
Digestive Health
Healthy Stress Response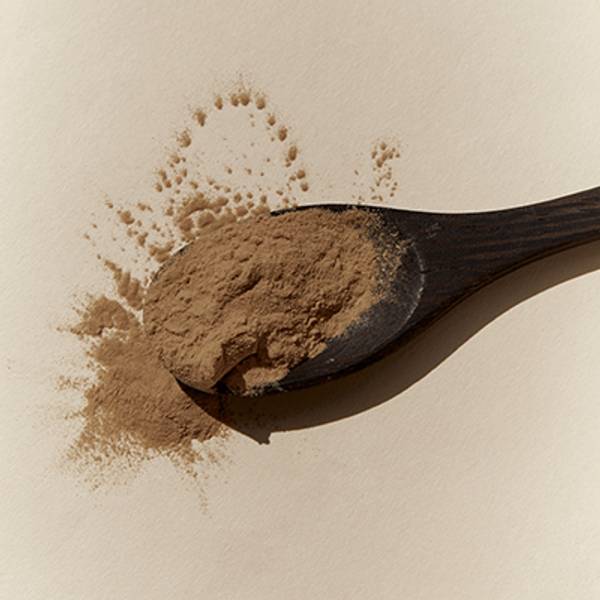 Bestseller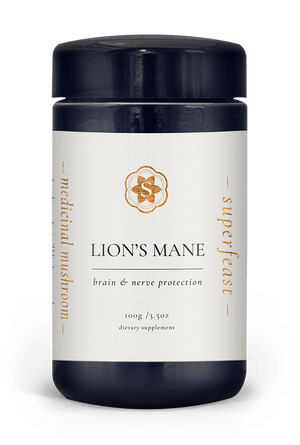 Description
Lion's mane is a wonder mushroom that has been used for thousands of years by traditional herbalists to boost digestive health. In modern times, lion's mane has become famed for its nootropic effects, aiding the brain's plasticity and capacity to function, as well as supporting nervous system regulation.
Favoured as a culinary delicacy as well as a potent herb, lion's mane is a restorative that nourishes those of us who are mentally overwhelmed or trying to digest too much out of life. Being Yin in nature, lion's mane supports the creation of a healthy gut lining and can support those with gastrointestinal upset. It's also a tonic for the immune system, supporting a healthy immune response
The Latin name, Hericium erinaceus, literally translates to 'hedgehog mushroom,' and as the Western name suggests, the cascading fruiting body of the mushroom bears striking resemblance to the mane of a lion. This amazing fungus grows on decaying coniferous trees and is found mostly in Asian continents (although does also feature in North America and some areas of Europe).
Ingredients
Hericium erinaceus (Lion's Mane) from dry mushroom fruiting body

10:1 extract powder
Sourcing
All herbs in this formula are sourced Dì Dào from herb-producing regions of China. Sourcing herbs from their spiritual homeland is born from the Taoist philosophy Dì Dào. Dì Dào poetically translates as 'the way of the Earth' and shows us where to harvest herbs if we wish to experience the herb's true Spirit. From its 'original place' or 'spiritual homeland', a method that results in a product that is both full spectrum and medicinally robust. 
SuperFeast Lion's Mane has been carefully water-extracted and sourced Dì Dào from China's Zhejiang and Heilongjiang regions. Our Lion's Mane is grown in the shade, on mature oak tree chips, and sun-dried before being extracted
Contraindications
To be avoided if you have a known culinary mushroom allergy.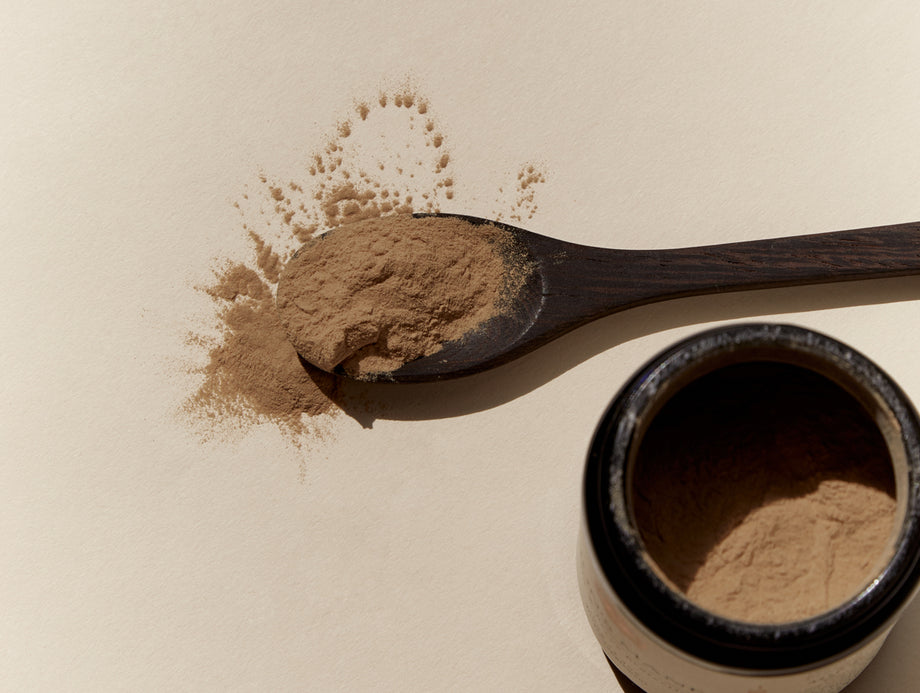 Lion's Mane, Cognition and Nootropics
Nootropics (also known as 'smart drugs') are well-known compounds or supplements that are understood to enhance cognitive performance. They work by improving memory, creativity, motivation, and attention through a number of mechanisms and pathways. 
Lion's mane mushroom has been increasingly studied for its neuroprotective effects, in particular the prevention and treatment of nerve damage within the brain. Once past the blood-brain barrier, lion's mane has been shown to stimulate the Nerve Growth Factor or 'NGF' (molecules stimulating the differentiation and re-myelination of neurons). The primary active compounds responsible for this are hericenones and erinacines. Nerve regeneration can help relieve neurodegenerative disease symptoms such as Alzheimer's, Dementia, and Parkinson's Disease. Lion's Mane has also been shown to support neurotransmitter production and function, all of which affect memory, learning, recall and mood regulation.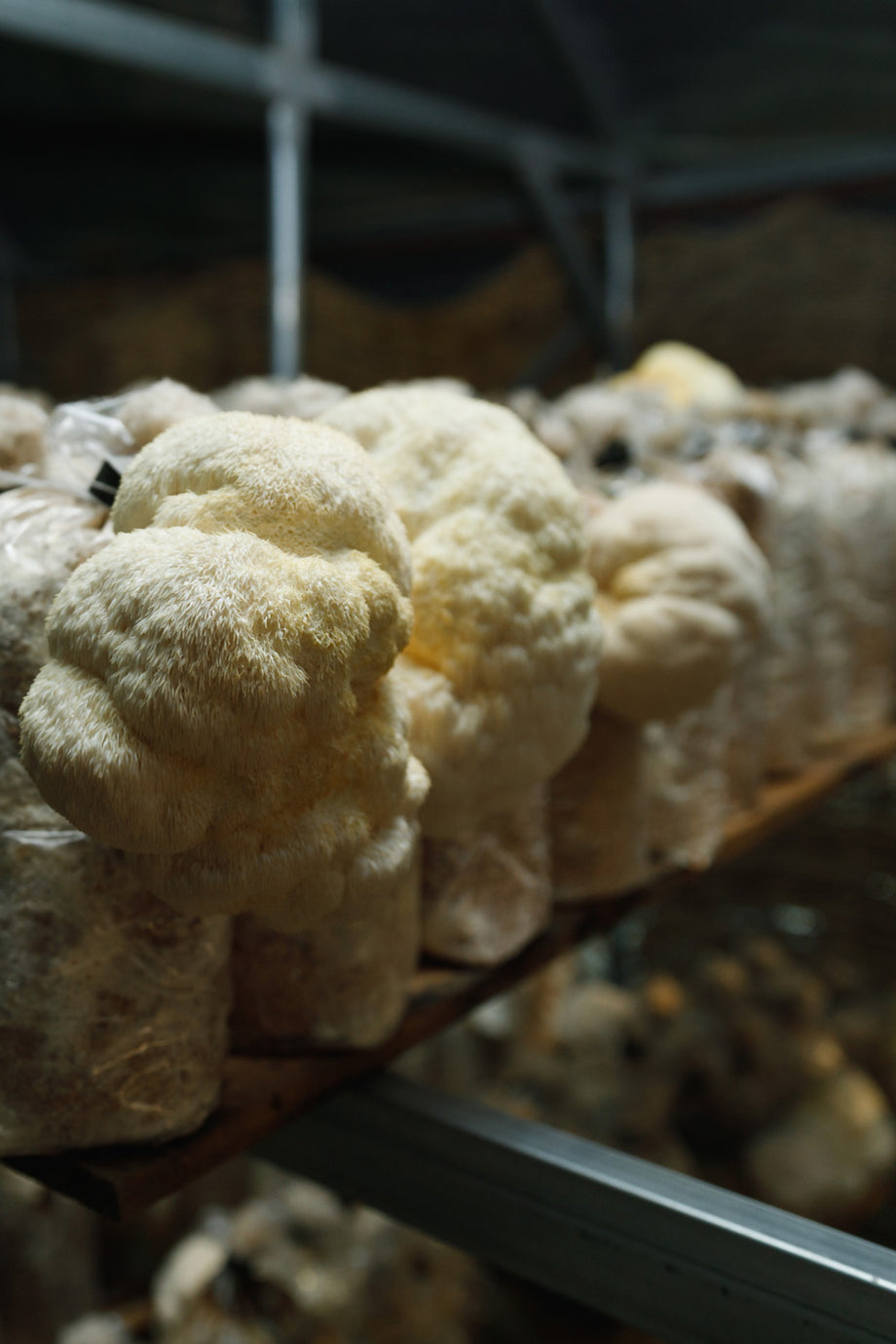 Lion's Mane and Immune Function
One of the most amazing things about medicinal mushrooms such as Lion's Mane is that they possess unique long-chain polysaccharides known as beta-glucans. These polysaccharides act as "biological response modifiers" in humans. This means when ingested, they awaken and greatly augment our own native immune cells to carry out actions they are inherently designed to do but maybe execute poorly - such as exposing and removing decaying cells, improving surveillance of pathogenic threats and regulating rogue inflammation in the body.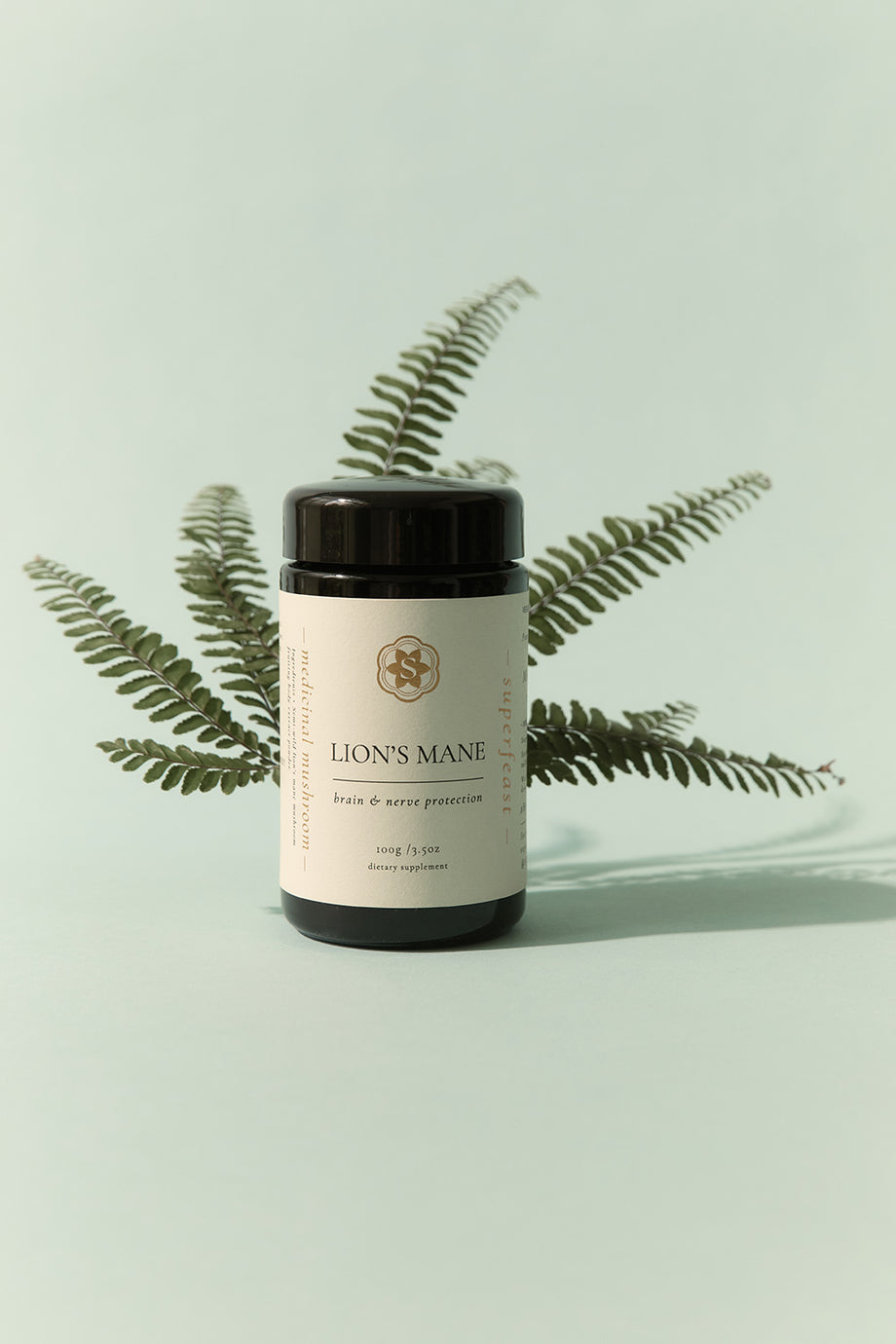 Digestive Health 
Through the lens of Taoist Herbal Medicine, lion's mane has been traditionally used to nourish and restore 'Stomach Yin' which can manifest in conditions such as gastritis and general inflammation in the digestive tract. Lion's Mane, like many medicinal mushrooms, is also a great source of soluble fibre, acting as a prebiotic within the gut, supporting the production of beneficial bacteria within the microbiome.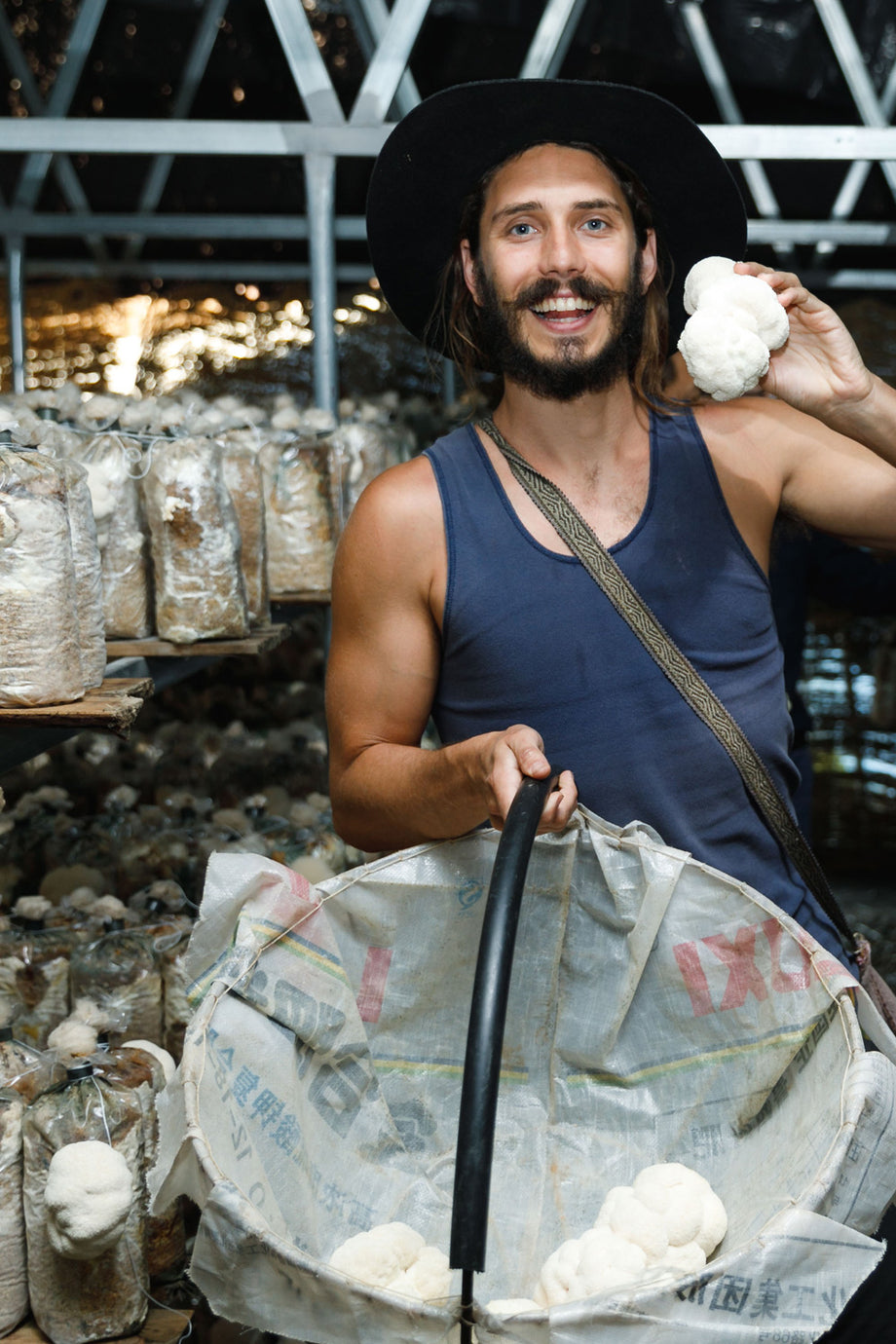 Tonification/Treasures
Tonification
In ancient Taoist medicine, tonic herbs and medicinal mushrooms were used to nourish and tonify specific systems within the body. These systems correlate with the natural elements, and their direct effect can be classified as either Major or Minor.
Major: Spleen Earth
Minor: Heart Fire/Liver Wood/Kidney Water/Lung Metal
Treasures
When there is harmony between the body systems and elements, we cultivate the expression of health known as our Treasures. 
Major: Qi
Serving Suggestion
Time of day
Whatever feels best for you!
You can enjoy Lion's Mane any time throughout your day.
We particularly love it in the morning or as an afternoon pick-me-up. 
Dosage
Generally, we recommend taking the herbs daily in small doses, to begin with. This allows you to develop an understanding and acknowledgment of how the herbs are unfolding their medicinal magic for you. Follow the dosage instructions on the package, or start with 1/8 - 1/2 teaspoon per day, adjusting the dose if you feel it necessary within your unique body system.
Doses can be taken as high as two teaspoons per day, however, most people find their sweet spot with 1/2 to one teaspoon per product, per day. We call this sweet spot your "lifestyle dose". We don't recommend taking more than two tablespoons of herbs a day. These extracts are potent, and you want to take care not to overload the body with too much of a good thing.
Frequently Asked Questions
Can I take Lion's Mane whilst pregnant?
Tonic herbs are generally warming, building, and nourishing. In the context of health optimisation and the Taoist tradition, tonic herbs are not directly used to treat individual symptoms, but instead to create harmony and strength within the system as a whole.
In this regard, we generally only recommend our Reishi and Eucommia Bark during pregnancy as there is quite a lot of empirical use of these herbs in pregnancy in Traditional Chinese Medicine and Taoist Tonic Herbalism. 
To learn more about the tonic herbs best to take during pregnancy, read this article
As pregnancy is a very individual journey, we recommend checking in with your healthcare provider when starting on any new herbs or supplements as they will have a more comprehensive scope of your medical history
Can I take Lion's Mane while breastfeeding?
Yes, you can use Lion's Mane whilst breastfeeding. 
We always suggest introducing new herbs slowly and in low doses, this allows the body to adjust and benefits to unfold at a pace relevant to your individual system.
Brain Cognition
Digestive Health
Healthy Stress Response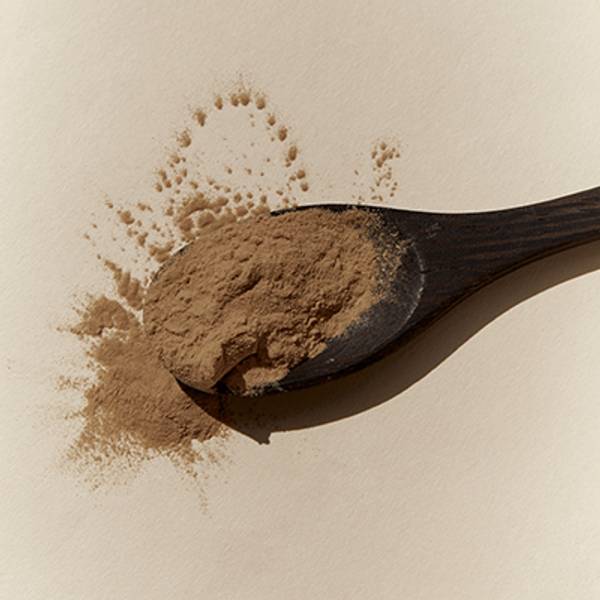 Bestseller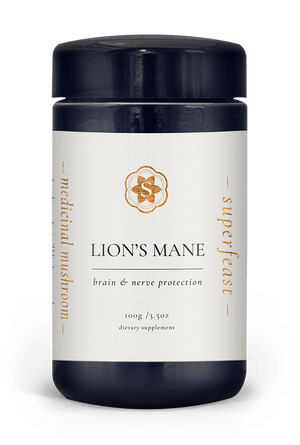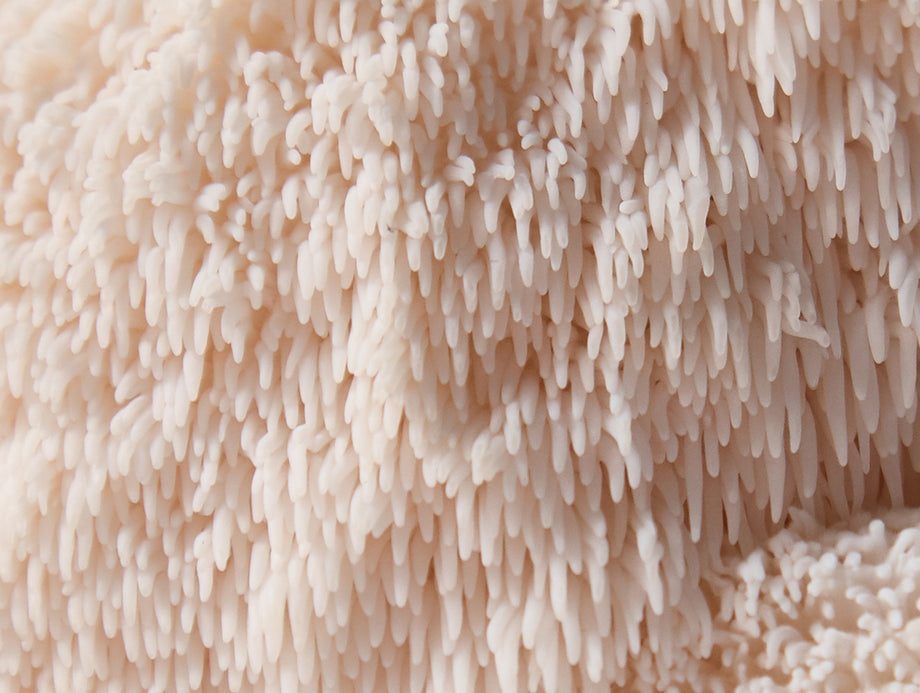 Health Benefits of Nootropic Lion's Mane Mushroom
Nootropics are a hot topic right now and have absolutely permeated the West in the last few years, as evidenced by their popularity amongst top CEO's, biohackers, longevity enthusiasts, athletes and more. Lion's Mane is a powerful nootropic.
Read Article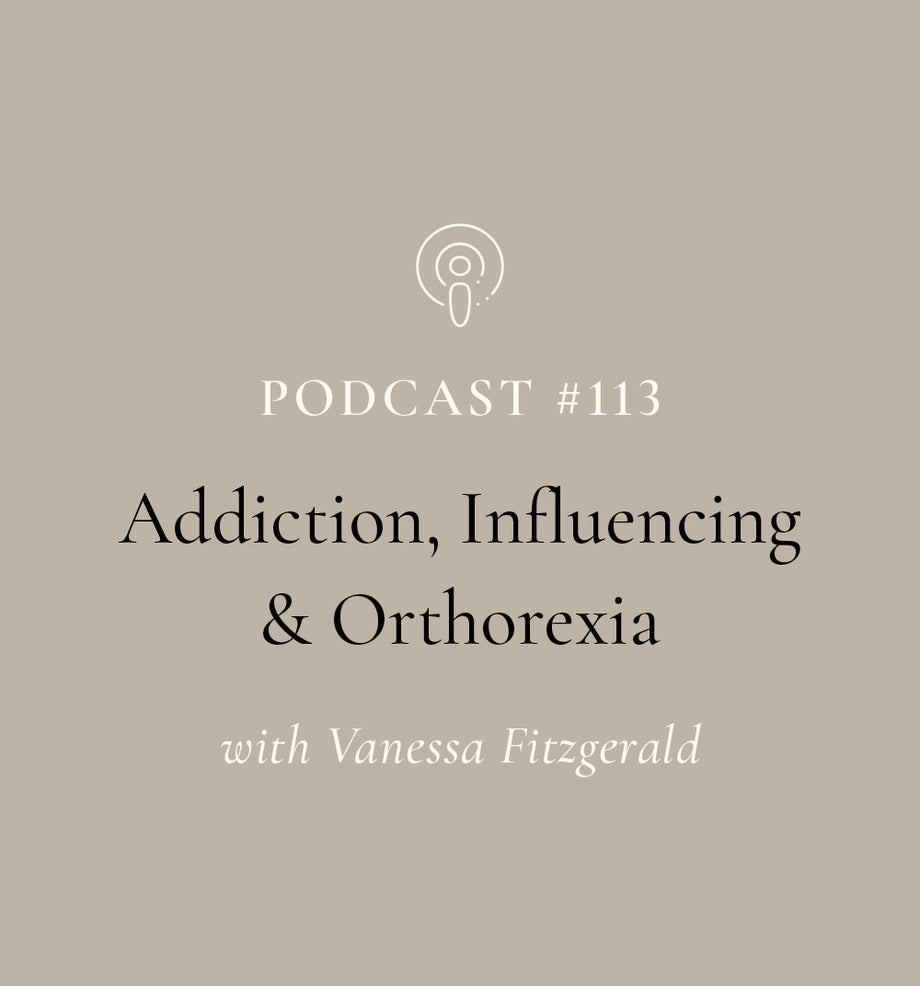 Addiction, Influencing & Orthorexia with Vanessa Fitzgerald (EP#113)
Today on the podcast, Mason chats to holistic health coach and Nutrition Response Testing Practitioner Vanessa Fitzgerald about her healing journey with addiction, Orthorexia, Hashimoto's, and navigating her platform as a wellness influencer.
Listen Now