FREE Standard Shipping December- 7TH-18TH - T's & C's Apply
Antioxidant Defences
Beauty & Radiance
Digestive Health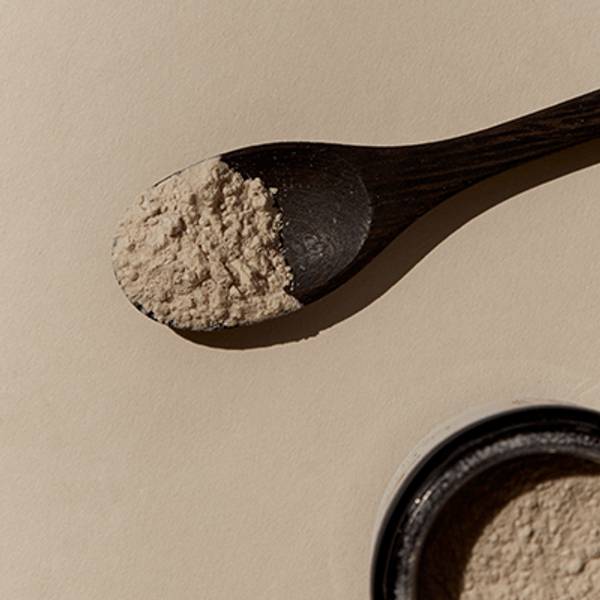 Description
In times past, tremella (like many of the wonderful tonic herbs we work with) was preserved mainly for Chinese royalty and the upper class, as well as spiritual seekers. Tremella is used in Chinese medicine to support Lung Yin and to moisten the lungs. It is especially helpful for treating non-productive, dry coughs and Lung Yin deficiency. In addition to its respiratory benefits, tremella has been heavily associated with beauty throughout the Orient, as well as longevity and preserving youth (in TCM, the Lungs govern the health of the skin, so well-functioning Lungs equal beautiful skin). 
Tremella is also used during periods of convalescence and restoration, such as during the postpartum period, to support healing. Being mucilaginous and gentle on the body, it's also known to nourish and soothe the Stomach, especially Stomach Yin. Tremella has sweet and neutral properties.
Yang Guifei, named one of the four most beautiful women in China's history, lived during the Tang dynasty times. A daily dose of tremella was thought to be the secret behind her beauty and ageless complexion. This hydrating, beautifying herb is packed full of potent antioxidants that create a radiant complexion and bring lubrication (Yin) to our deepest tissues and vital organs.
Modern investigations have revealed that one of tremella's most unique properties is its ability to stimulate hyaluronic acid production and draw moisture back into the skin. It has also been said that tremella's capacity to store water is 500 times that of its own weight. Hyaluronic acid is a gelatinous compound that exists in fluids and aids as a hydrating lubricant to joints, muscles, eyes, and skin. The production of this substance in humans is known to decline with age.
Traditionally used in Chinese medicine to:
Nourish Lung Yin
Promote longevity 
Restore vitality through nourishing the Yin
Ingredients
Tremella fuciformis (Tremella mushroom)

10:1 extract powder
Sourcing
All herbs in this formula are sourced Dì Dào from herb-producing regions of China. Sourcing herbs from their spiritual homeland is born from the Taoist philosophy Dì Dào. Dì Dào poetically translates as 'the way of the Earth', and shows us where to harvest herbs if we wish to experience the herb's true Spirit. From its 'original place' or 'spiritual homeland', a method that results in a product that is both full spectrum and medicinally robust. 
SuperFeast Tremella has been carefully water-extracted and sourced SuperFeast Dì Dào in Gutian county, China and is grown on broad-leaf hardwood chips.
Contraindications
None. Tremella is considered very safe.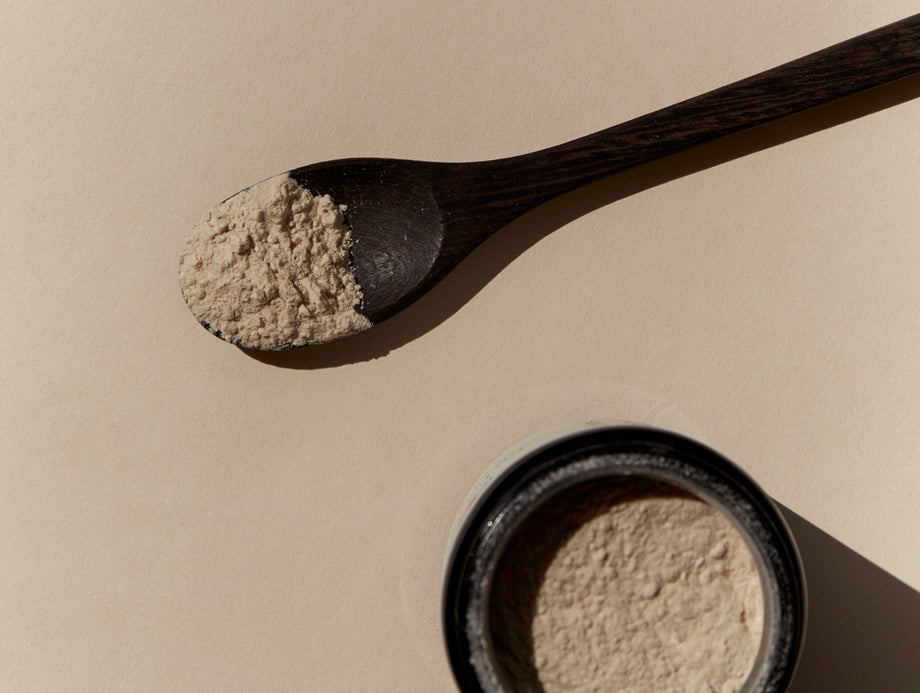 Youth Restoring & Skin Health 
This gelatinous and plump mushroom is able to provide moistness and softness to the skin via the lubrication it brings to the fascia (deep tissue) and connective tissue. Tremella has been shown to basically mimic the effects of hyaluronic acid (HA). HA, often referred to as the 'molecule of youth' is a natural substance that is found in the skin. HA is a gelatinous compound that lubricates the bodily organs (think eyes, joints and skin); and is able to hold almost 1000 times its weight in water. Tremella supports this drawing in and holding effect of moisture in the body and is essential for plump, flexible skin. We also know that HA declines as we age, so tremella really is a beautiful adaptogen to take on your longevity journey.
Antioxidant Power
Antioxidants neutralise free radicals in the body, working to reverse or prevent oxidative stress and damage in the body. Oxidative stress and free radical damage resulting in inflammation, which when speaking to the concept of beauty can eventually lead to a dysfunction within the skin's natural repair systems, which can eventually lead to cell damage and hyperpigmentation of the skin. 
Through a wider lens, free radicals are associated with conditions such as Alzheimer's, chronic diseases and cardiovascular conditions. Tremella's potent ability to scavenge and neutralise free radicals can ensure you are healthy from the inside out and age more 'gracefully'. Tremella has also been shown to stimulate the production of superoxide dismutase (SOD). SOD is one of the most powerful antioxidants within the body, known for its restorative action in sun damage, ageing and wrinkling of the skin.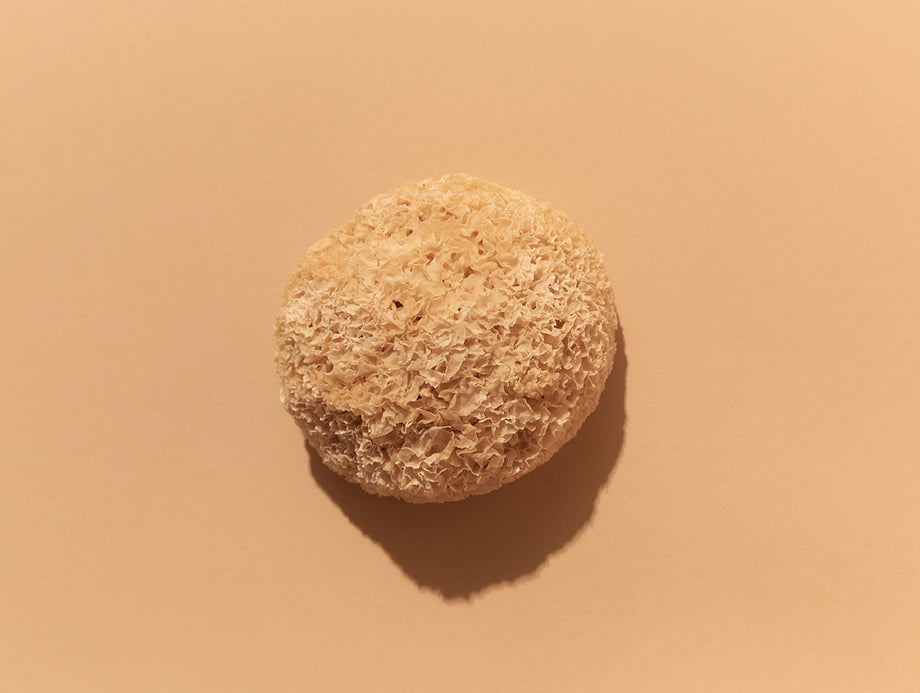 Lung Health
Through a Taoist lens, tremella is a wonderful Lung tonic, especially for those with a Lung Yin deficiency which can manifest as an excessive dry cough. Tremella can help to lubricate and soothe the Lungs, providing relief of upper respiratory tract inflammation. Through this lubrication of the Lungs, tremella is also working as an immunoprotective tonic as well. 
Continuing to look through a traditional lens, the Lungs are understood to control the skin. So by nourishing and tonifying the Lungs, the health and radiance of the skin will improve.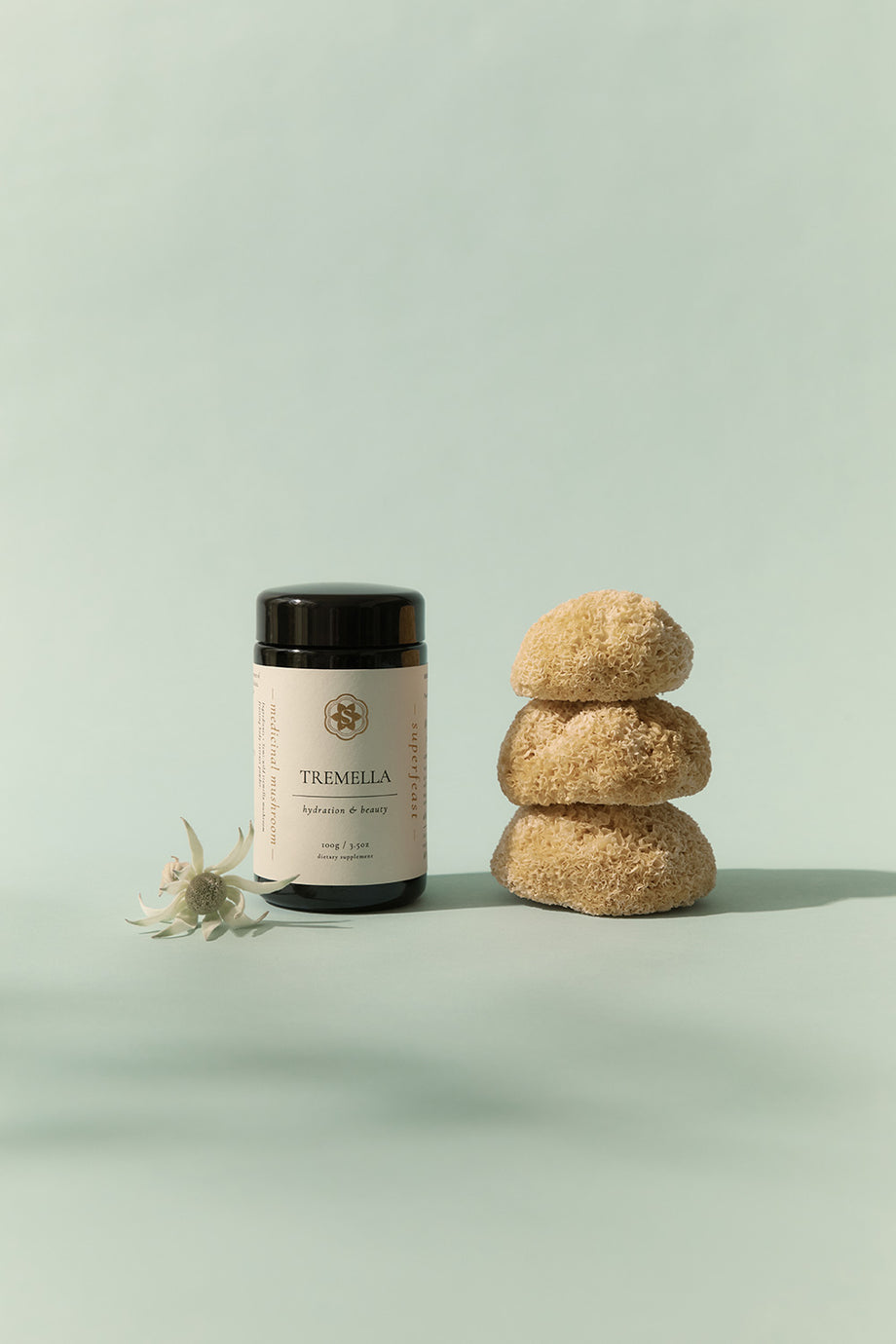 Tonification
In ancient Taoist medicine, tonic herbs and medicinal mushrooms were used to nourish and tonify specific systems within the body. These systems correlate with the natural elements, and their direct effect can be classified as either Major or Minor.
Major: Lung Metal/Spleen Earth
Minor: Kidney Water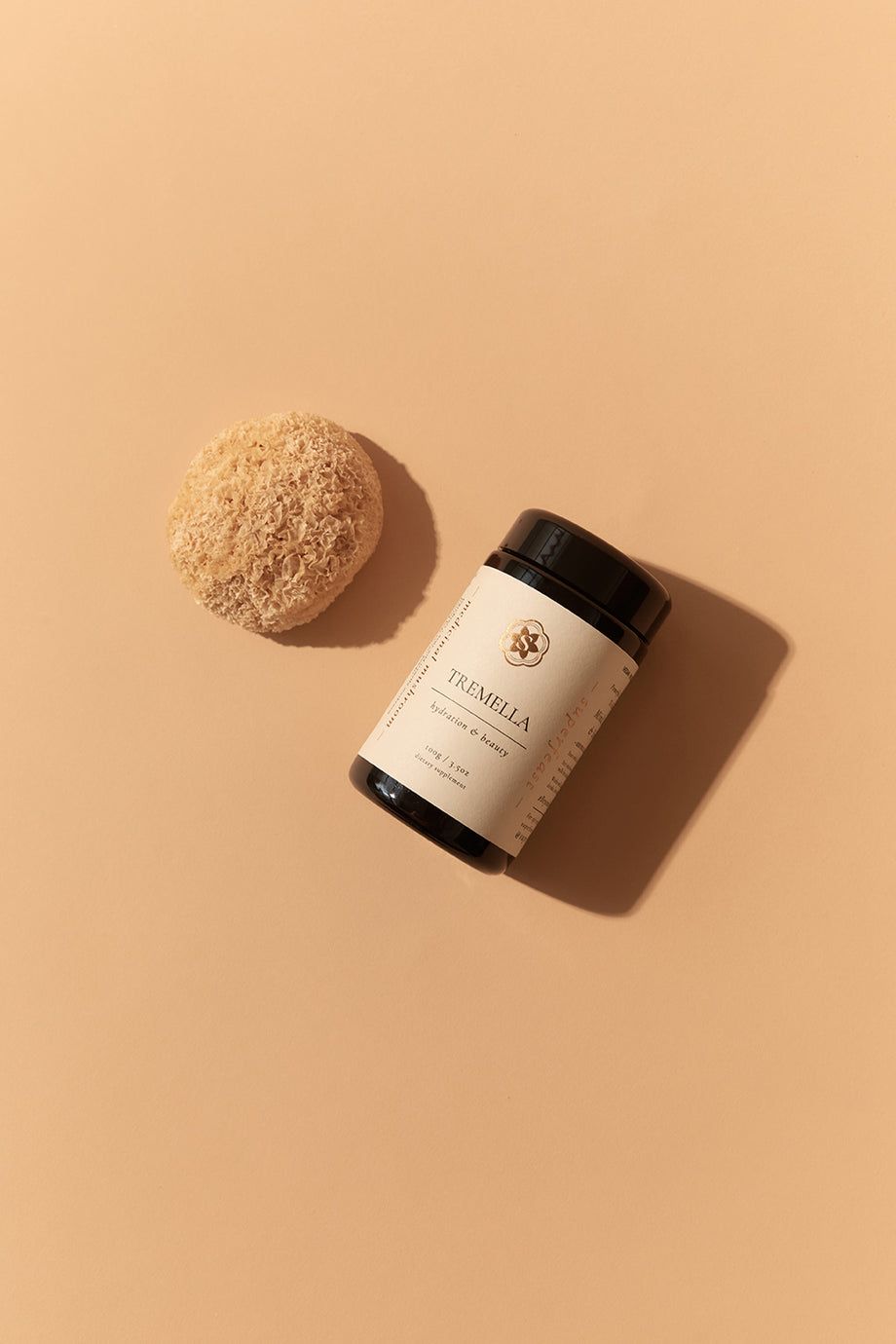 Treasures
When there is harmony between the body systems and elements, we cultivate the expression of health known as our Treasures. 
Major: Qi
Serving Suggestion
Time of day
Whatever feels best for you!
You can enjoy Tremella any time throughout your day.affected, simply eat more grounding food, ensure your movement practice is physical and connects you with your body, and lower your dose if you feel it necessary.
Dosage
Generally, we recommend taking the herbs daily in small doses, to begin with. This allows you to develop an understanding and acknowledgment of how the herbs are unfolding their medicinal magic for you. Follow the dosage instructions on the package, or start with 1/8 - 1/2 teaspoon per day, adjusting the dose if you feel it necessary within your unique body system.
Doses can be taken as high as two teaspoons per day, however, most people find their sweet spot with 1/2 to one teaspoon per product, per day. We call this sweet spot your "lifestyle dose". We don't recommend taking more than two tablespoons of herbs a day. These extracts are potent, and you want to take care not to overload the body with too much of a good thing.
Frequently Asked Questions
Can I take Tremella whilst pregnant?
Tonic herbs are generally warming, building, and nourishing. In the context of health optimisation and the Taoist tradition, tonic herbs are not directly used to treat individual symptoms, but instead to create harmony and strength within the system as a whole.
In this regard, we generally only recommend our Reishi and Eucommia Bark during pregnancy as there is quite a lot of empirical use of these herbs in pregnancy in Traditional Chinese Medicine and Taoist Tonic Herbalism. 
To learn more about the tonic herbs best to take during pregnancy, read this article
As pregnancy is a very individual journey, we recommend checking in with your healthcare provider when starting on any new herbs or supplements as they will have a more comprehensive scope of your medical history. 
Can I take Tremella while breastfeeding?
Yes, you can use Tremella whilst breastfeeding. 
We always suggest introducing new herbs slowly and in low doses, this allows the body to adjust and benefits to unfold at a pace relevant to your individual system.
Antioxidant Defences
Beauty & Radiance
Digestive Health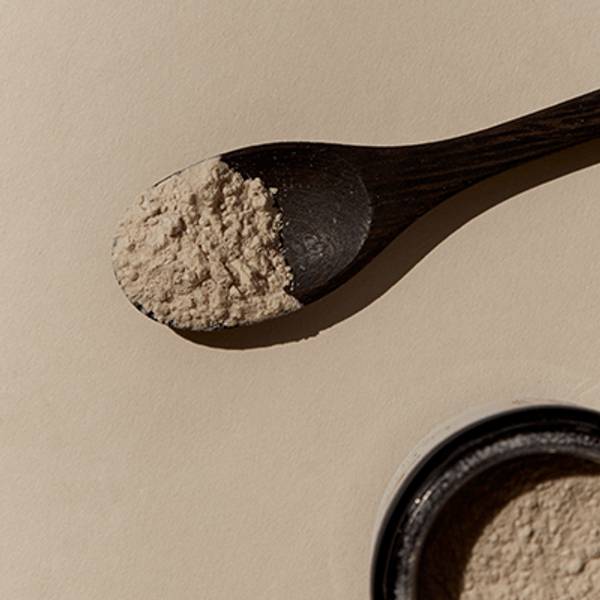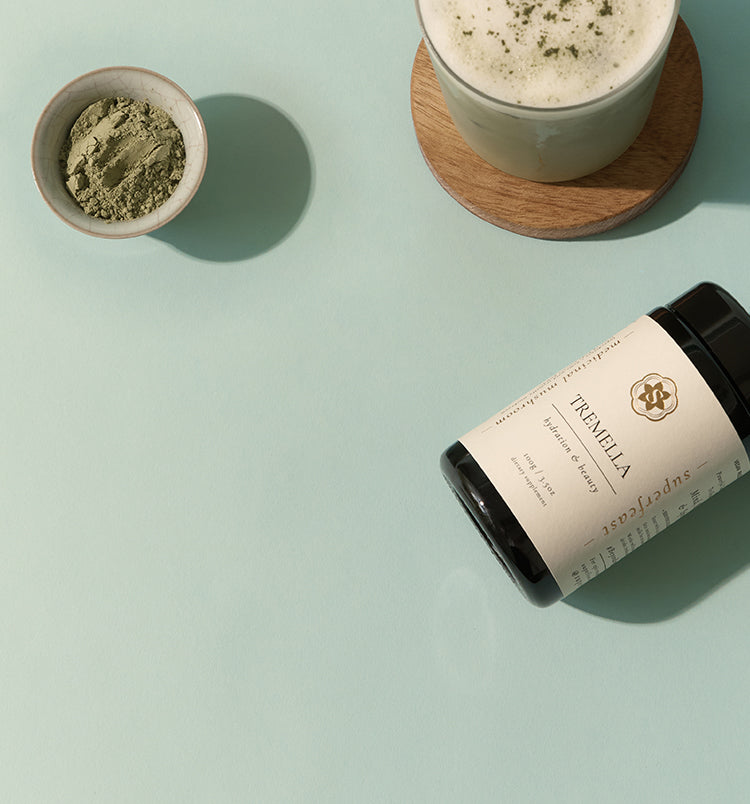 The Incredible Health Benefits of Tremella Mushroom
Tremella is an edible fungus and has several other names like Jelly Mushroom, Silver Ear Mushroom and Snow Fungus. It's the mushroom that really, surprises us all. This very gentle-acting medicinal mushroom has long been considered a beauty superfood.
Read Article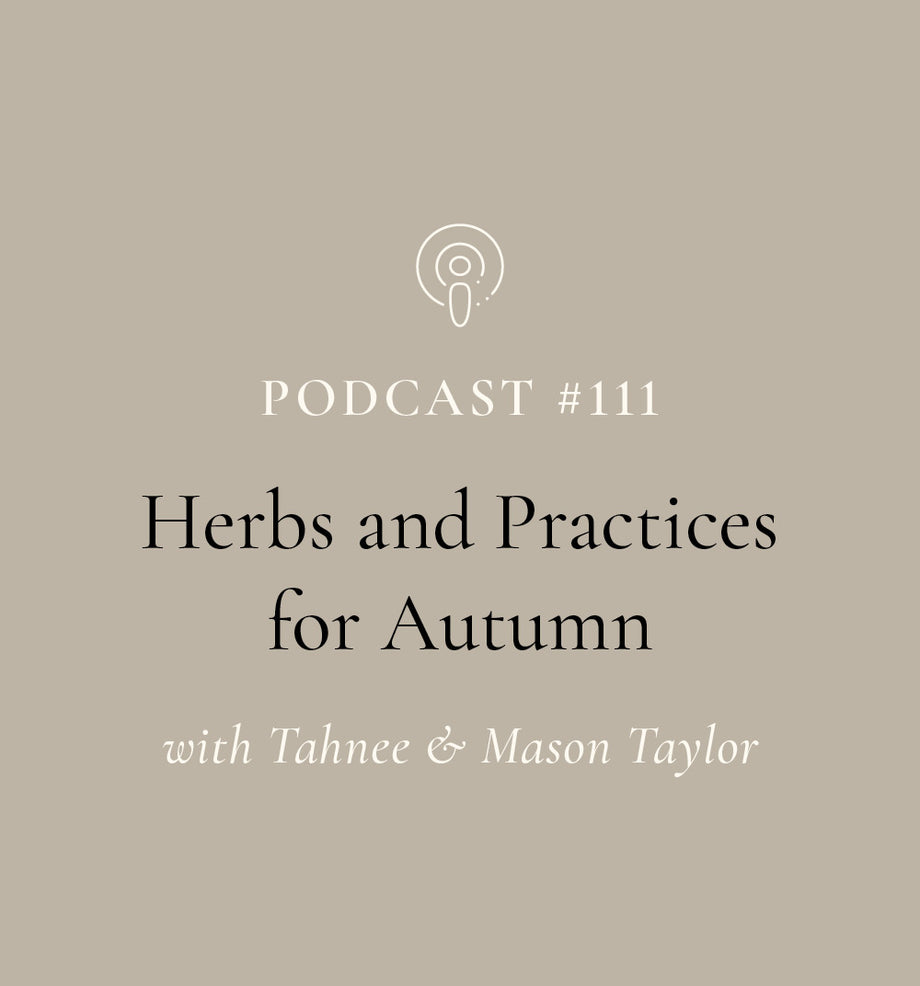 Herbs and Practices for Autumn with Tahnee & Mason Taylor (EP#111)
Tahnee and Mason delve into the season of Autumn - Lung Metal time with all the essentials on the best practices and herbs to support our Lungs, digestion, Qi, and protective Wei Qi as we descend into these cosier months. 
Listen Now