Astragalus Health Benefits For Vitality, Immunity and Energy  
Astragalus is one of the great tonic herbs of traditional Chinese medicine.
Astragalus (Astragalus membranaceous) has a rich history of use in Asian cultures; it is native to China, Mongolia and North Korea. Astragalus is believed to strengthen the immune system, muscular systems and support metabolic functions.  
As an immune system tonic, astragalus tonifies what the Chinese call "Wei Qi" or "protective Qi" which is the energy that runs just below the surface of the skin. Astragalus is right up there with chaga and reishi as an immune tonic - we think it's under appreciated! And it's great for kids.
Astragalus contains astragalosides and other immuno-stimulant polysaccharides, flavonoids, and trace minerals, especially selenium.  
Astragalus has an impressive range of benefits for the body:
Increases immune function and adaptability and helps maintain a healthy immune system
Protects from colds and flu (stop taking astragalus when your symptoms of cold and flu are acute - astragalus is a prophylactic and useful for convalescing, but not ideal during the actual illness itself)
Increases circulation of Blood and Qi
Strongly tonifies the vital Qi of the body
Generates Blood and Fluids
Supports energy and vitality
Supports the Lung and Spleen organ systems in the body
And did I mention the taste? Astragalus is sweet to the palate and is a beautiful addition to your coffee, tea, smoothies etc. We liken the taste to marmalade on buttery rye with a hint of dried apricots. Pretty dreamy, right?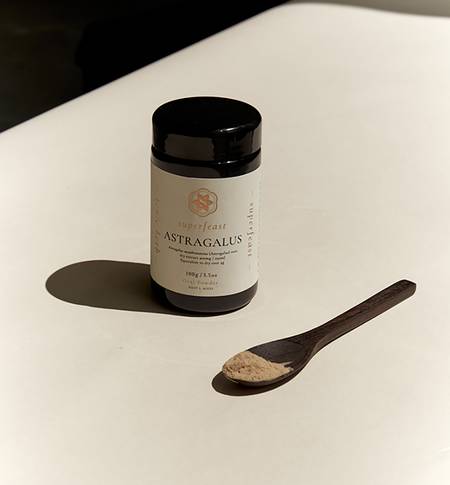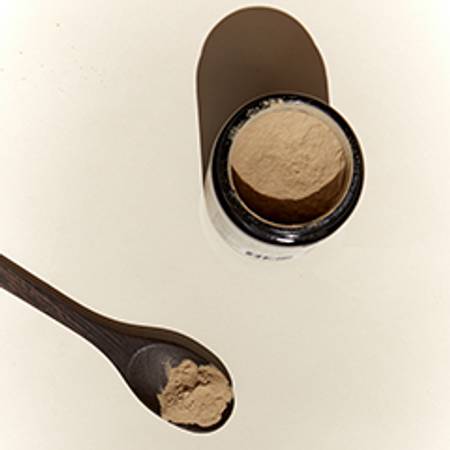 Our Astragalus root is harvested from its natural home in Inner Mongolia, (see our article on Dì Dào (地道) for why we source our herbs from China) ensuring its the most robust astragalus available. It is a dual-extracted, 10:1 powder (this means 10kg of herb is used to make 1kg of the powdered extract, as we find this ratio gives us the whole spectrum of medicines and energetics in the extract), containing purely herbs - no nasty synthetics, preservatives, colours or starches. The powder extract is carefully dried to maintain the essential oils and active constituents of the herb.