Tell us a bit about your journey in the world thus far? Who are you, what drives you, what are you proud of having accomplished?
My name is Aysha, I'm a mother and business owner to Kinfolk and Co based in Bundjalung country (Nth NSW). Kinfolk and Co is a sustainable, eco-focused online store selling handmade, beautifully unique ceramics, functional kitchen wares and consciously crafted tableware. I am driven by thoughtful design, growing, cooking & fermenting nourishing organic food, living mindfully & sustainably and providing a solution to living a low impact life. Over the last four years of business, I have had so many amazing experiences and met some incredible artists and people as long the way. I am particularly proud of our fermentation pots, that continue to be our best selling product. I love teaching and showing our customers how to create their own delicious fermented foods. Our pots have been featured in numerous publications and are used by chefs Australia wide. I am also so extremely proud of our business values. Everything we sell is handcrafted from sustainable materials, sourced ethically, packaged in compostable products and produced within Australia or NZ.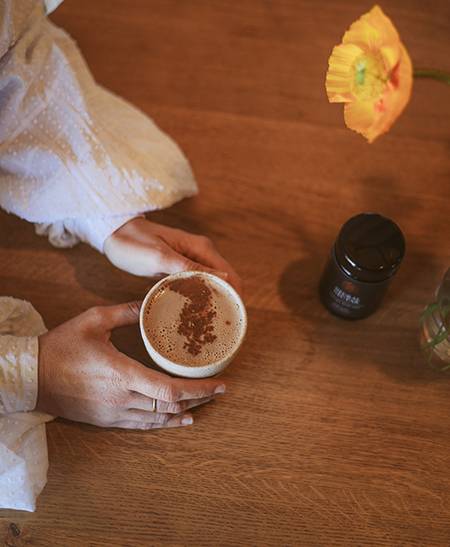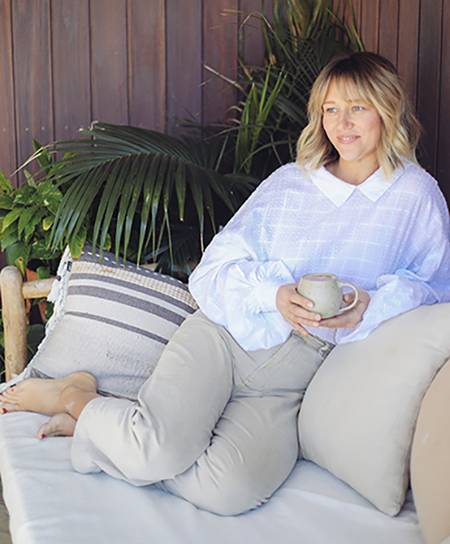 How have you found incorporating our herbs into your daily ritual has altered your reality?
I have always had an interest in healing through nature and natural medicine so I feel deeply connected to the daily ritual of taking herbs. My reality has shifted since taking adaptogens in a beautiful subtle yet powerful way. It is hard to put into words, but the feeling is strong and I know intuitively that my body responds so well to them.
What brings you back to yourself and reconnects you with Nature?
I feel very grateful to have studied yoga as it gave me the tools to bring myself back to me through breath work and meditation. I reconnect with nature by spending time in her everyday, watching the sunrise and sunset are my personal favourites, there is certainly a special magic and energy during this time of the day. We are also very fond of the beach, the water and the sun which play a huge part of my life. The list could go on but I also have to mention full moon rises, waterfall adventures and laying under the stars as other favourites!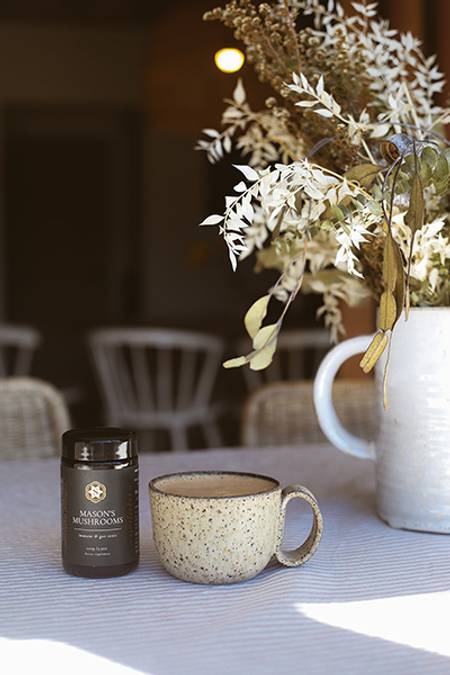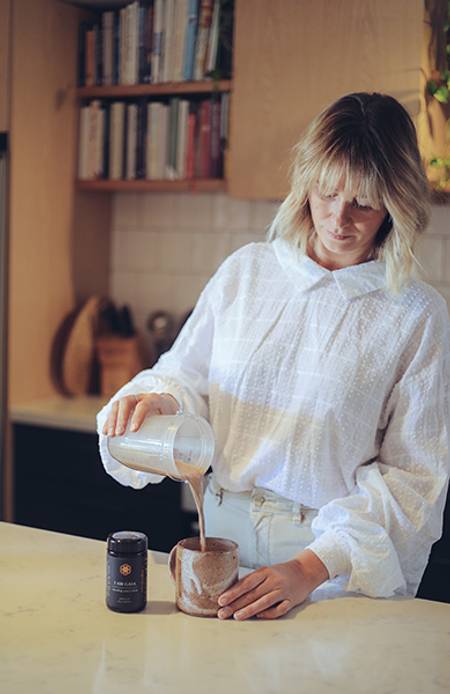 What are you excited for for the future? What inspires you?
To be honest I am so excited for a time when we can feel freedom again. A time when we are able to cross borders and seas, to travel and spend time with friends and family that we have been separated from. I am excited to experience new cultures, taste new foods and see new sights. Travel has always been a huge part of my identity and as much as I am grateful for this beautiful land we call home and the gorgeous country where we live, I am still a drifter at heart and I long for a time when travel is open and available once more.
What are you doing, small or large, in your daily life to help cultivate sovereignty of mind/body/spirit for yourself, your community and/or the planet?
I generally try to keep my daily life quite simple. I like to keep healthy by prioritising sleep, nutrition, spending time in nature, buying local, exposing myself to daily sunlight, listening to music, taking herbs, practicing yoga, eating good food, meditating and spending lots joyful, fun times with friends and family. I feel that living a healthy lifestyle is really more important now than ever. If we nourish and care for ourselves well, in turn we are actually creating a stronger, healthier global community. Together as a healthy global community we can cultivate more compassion, understanding, tolerance, kindness and bring more positivity and love into the world.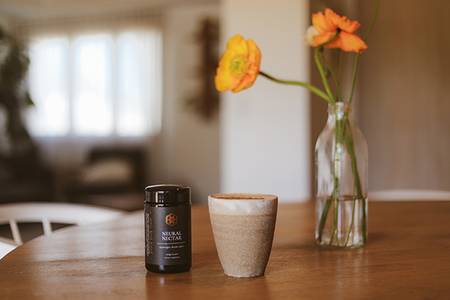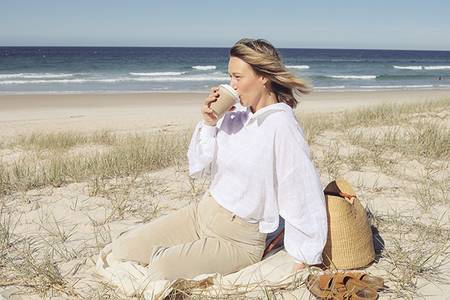 Find Aysha's beautiful homewares over at Kinfolk & Co.