FREE Standard Shipping on all orders, December 7th-18th! T's & Cs Apply
FREE Shipping on all orders, December 7th-18th! T&Cs Apply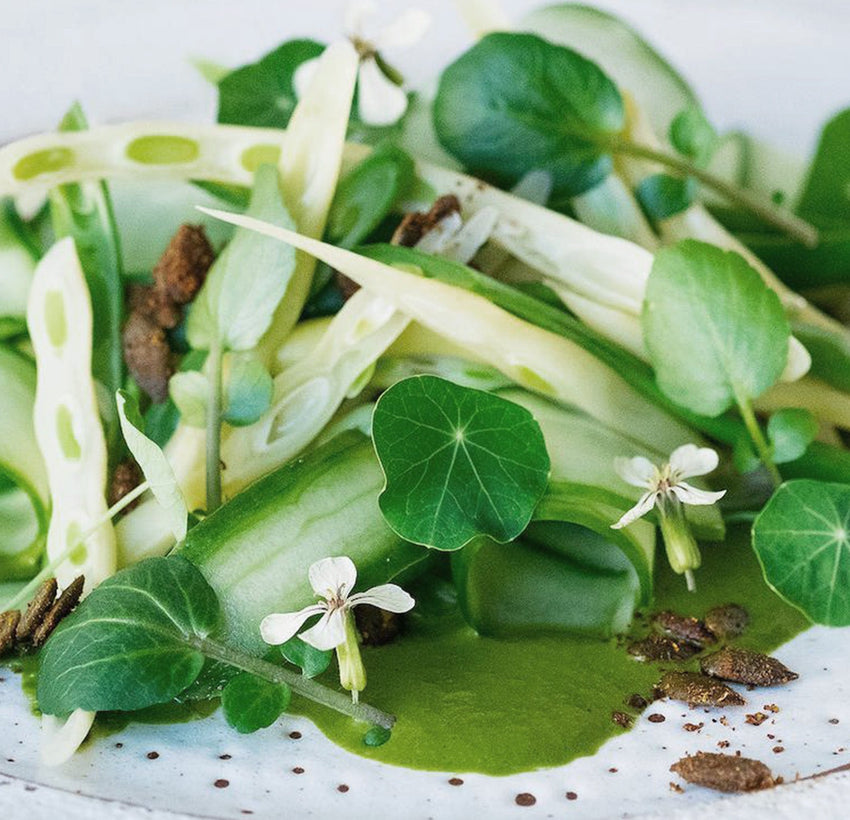 Beautiful Bean Salad Feat. Lion's Mane Pesto
Level:
Moderate
Time:
30 mins
Serves:
4
Thanks to our best mate and major babe, Heidi for this gorgeous side salad recipe spiked with lion's mane.
Description
We love this classy salad for special occasions, it's great for birthdays, Christmas or pot-lucks (or maybe isolation times hah!) The below quantities will serve around 4 as a side salad. This salad and pesto recipe are both plant-based, refined sugar-free and gluten-free, super healthy and very delicious.
Recipe By: Heidi Flora
Ingredients
Core Ingredients
Other Ingredients
BEAN SALAD

1 cup green and white beans, blanched in salted boiling water until tender, trimmed and cut into sticks on the diagonal

1 cucumber, sliced into ribbons using a mandoline

1 bunch watercress, plucked from the stalks and stalks discarded

1/2 cup nasturtium leaves (pick the young ones) or young wild rocket

edible flowers to garnish (we used rocket flowers)

PESTO

1⁄2 tbsp SuperFeast Lion's Mane

2 cups fresh basil

1⁄4 cup olive oil

1⁄4 tsp salt

2 tbsp nutritional yeast

1⁄4 cup lemon juice

2 cloves garlic

1 tsp lemon zest
Method
Step 2
Place all ingredients in a high-speed blender or food processor and process into a paste.
Step 3
Store in the fridge for 3 - 5 days
Step 5
Artfully arrange your prepared vegetables into a gorgeous bowl or plate
Featured in this recipe
Brain Cognition
Digestive Health
Healthy Stress Response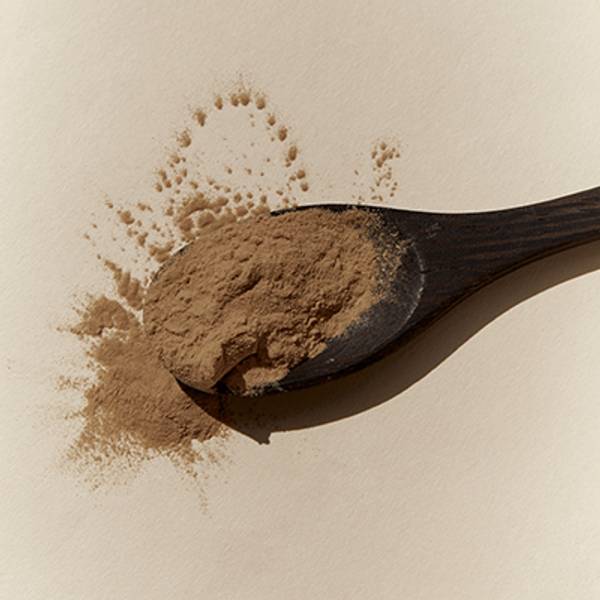 Bestseller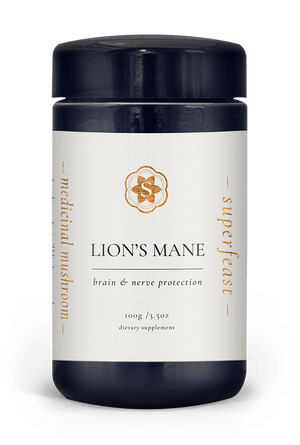 Next Recipe
The Potent Medicinal Adrenal Pau Brew
Today's concoction includes the very powerful Pau d'Arco and for those following at home, you will know that this potent antimicrobial herb really helped Mason in his earlier years get over his fungal overload. It's a really wonderful herb if...
Read more