Free shipping to AU and NZ on orders from $150.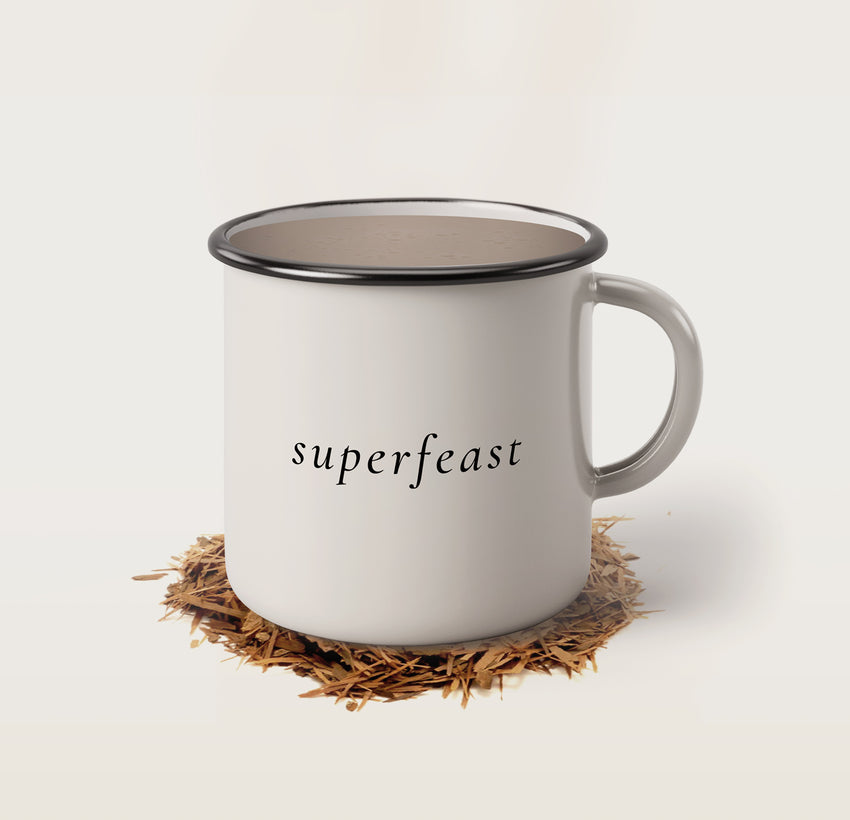 The Potent Medicinal Adrenal Pau Brew
Level:
Easy
Time:
25 mins
Serves:
1
This Tea Packs a Huge Medicinal Punch, plus It's a Deeply Restorative Elixir.
Description
Today's concoction includes the very powerful Pau d'Arco and for those following at home, you will know that this potent antimicrobial herb really helped Mason in his earlier years get over his fungal overload. It's a really wonderful herb if you are suffering from candida albicans. The liquorice is such a supportive Qi herb, nurturing your digestive system. Then rounding it out, we've added milk thistle to the mix. Your Liver is cheering at this point!
We've included our JING blend, which is a potent blend of six Jing herbs to support and nourish your Kidneys and adrenals. Think of Jing Essence as where all your energy comes from. In the west, we are usually living a life of leaking Jing, this is not good news. Enter: JING blend, to help restore our reserves.
Guys, your entire body and all of your organs are going to thank you for this one. Enjoy it.
Ingredients
Core Ingredients
Other Ingredients
1/4 - 1 tsp JING blend

Handful of Pau d'Arco

1/2 tsp liquorice root

1 tsp dry ginger

400ml water

Handful milk thistle seeds

12 macadamia nuts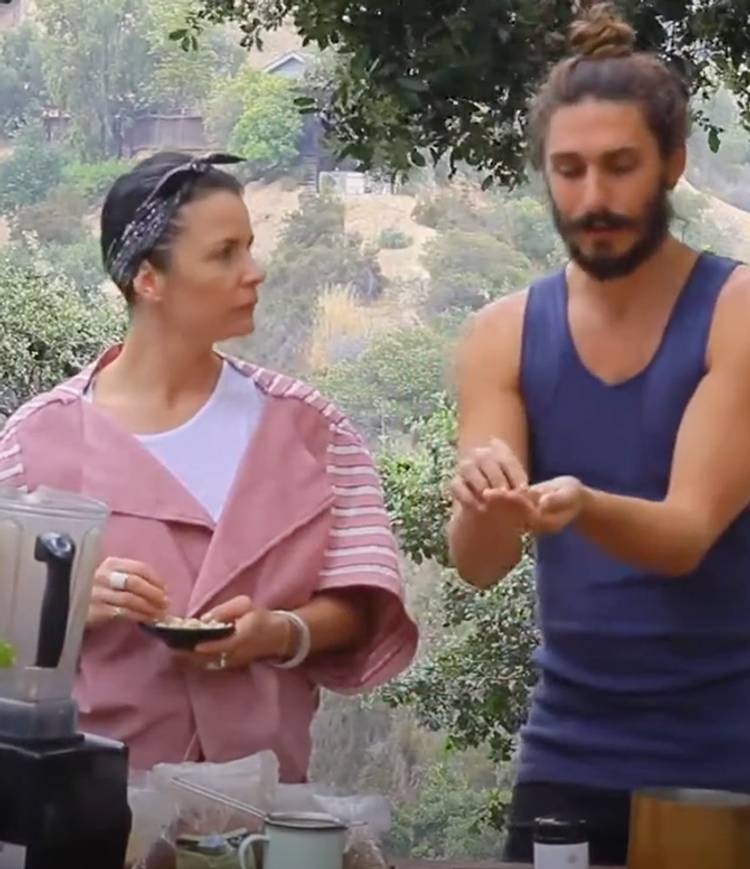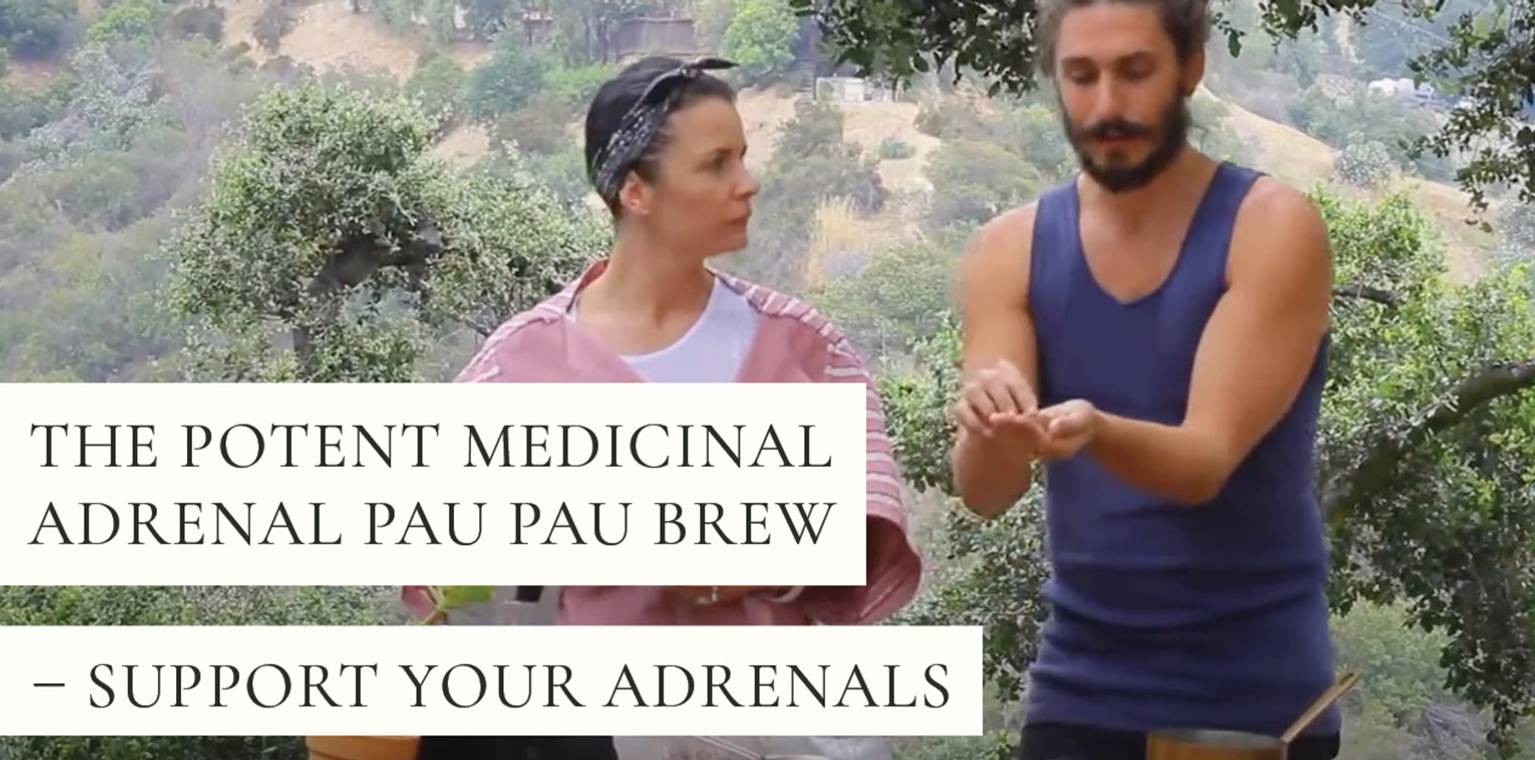 Method
Step 1
In a saucepan brew Pau d' Arco, liquorice root and dried ginger in 400 mls of water
Step 2
Simmer for minimum 10mins (we like 20 mins)
Step 3
In a blender add milk thistle, macadamia nuts, JING
Step 4
Strain the Pau d'Arco brew into blender
Step 5
Blend her up for a minute
Step 7
Must say 'pau pau' while drinking
Featured in this recipe
Cognitive Function & Memory
Energy & Vitality
Healthy Blood Pressure
Bestseller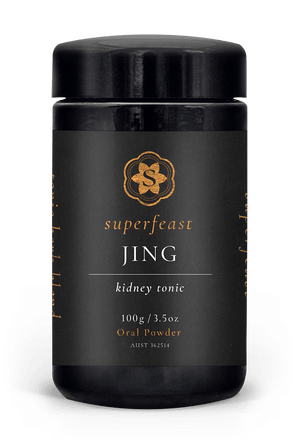 Next Recipe
Beauty Bowl Feat. Beauty Blend
Beauty Blend is a super-blend of beautifying herbs that nourish the body from the inside-out. Inspired by ancient Daoist herb-wisdom, the Beauty Blend brings vitality to skin, hair, nails and fascia. This beauty bowl is pretty as picture, you guys...
Read more