FREE Standard Shipping December- 7TH-18TH - T's & C's Apply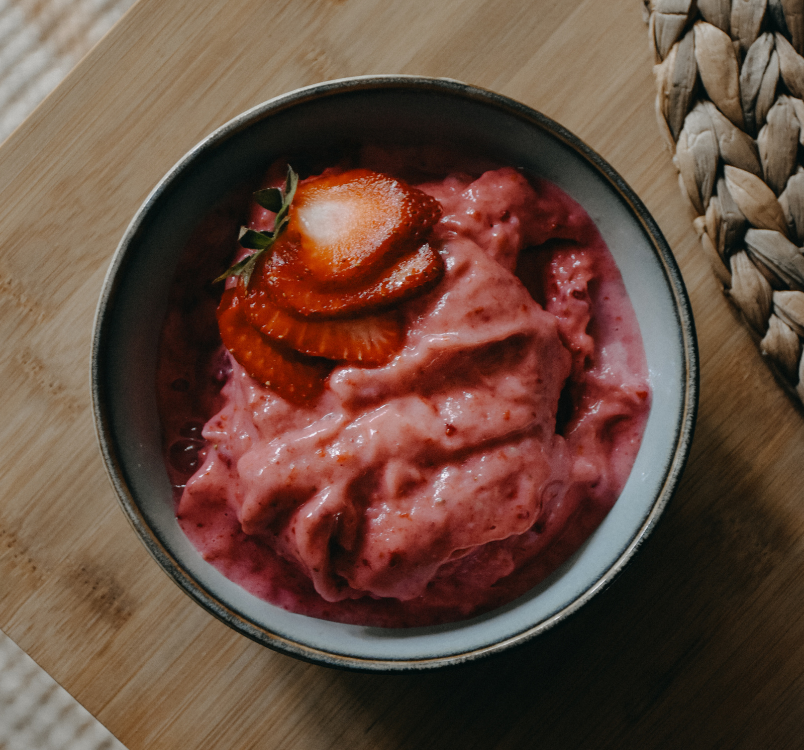 Berry Bliss Nice Cream (Recipe by Iris Suurland)
Level:
Easy
Time:
10 mins
Serves:
2
Description
Step into a world where indulgence meets nourishment. This recipe not only delights your taste buds but also celebrates your well-being Bursting with the goodness of frozen bananas and tangy raspberries, infused with schisandra powder and a touch of medicinal mushrooms. Whether you're lounging in the sun or unwinding after a long day, "nice cream" brings you a spoonful of joy, served with a side of goodness. 



Get connected with Iris Suurland, Founder and Creator of Nabalo:

Website
Ingredients
Core Ingredients
Other Ingredients
2 frozen bananas

1 cup frozen raspberries

2 tablespoons almond butter

1/2 cup almond milk (or any plant-based milk)

Fresh strawberries, for topping
Method
Step 1
In your blender or food processor, blend together the frozen bananas, frozen raspberries, Masons Mushroom blend powder, Schisandra powder, almond butter, and almond milk.
Step 2
Keep blending until your mixture transforms into a lusciously smooth and creamy consistency. Don't hesitate to pause and scrape down the sides for that perfect blend.
Step 3
Take a moment to taste your creation and fine-tune the flavors. Add a dash more Schisandra powder for that tangy kick or indulge in extra almond butter for that delightful richness. Or add some raw honey for sweetness.
Step 4
Once your blend reaches creamy perfection, scoop it into a bowl.
Step 5
Now, finish your bowl with a handful of fresh strawberries.
Featured in this recipe
Digestive Health
Energy & Vitality
Healthy Stress Response
Bestseller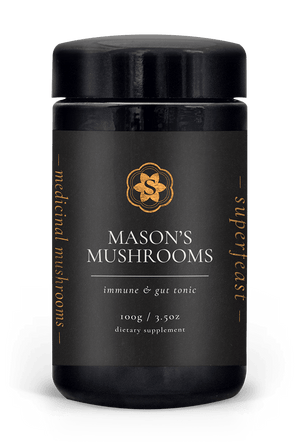 Beauty & Radiance
Detoxification
Energy & Vitality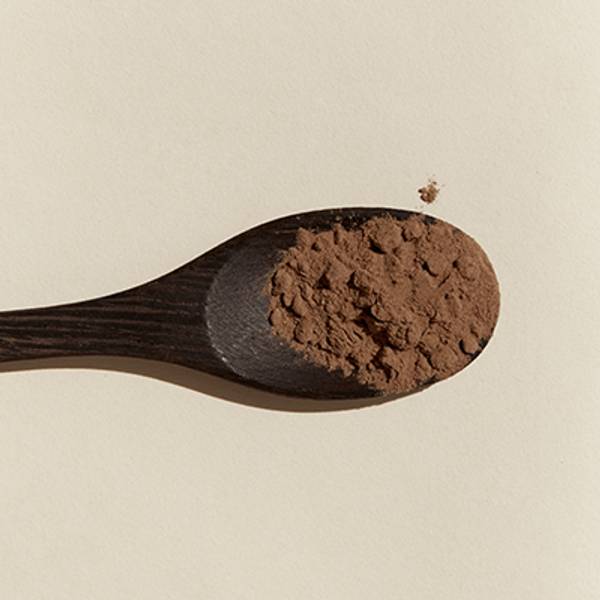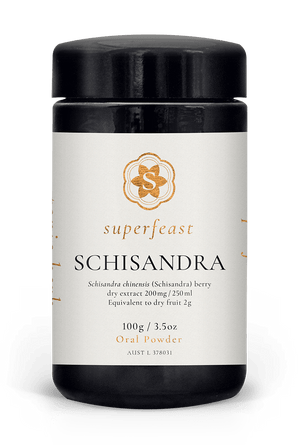 Next Recipe
Astragalus Overnight Oats (Recipe by Iris Suurland)
I firmly believe that breakfast sets the tone for a productive day, and this recipe is a harmonious blend of wholesome ingredients designed to nurture your body and invigorate your mind from the moment you open your eyes. When to...
Read more