FREE Standard Shipping December- 7TH-18TH - T's & C's Apply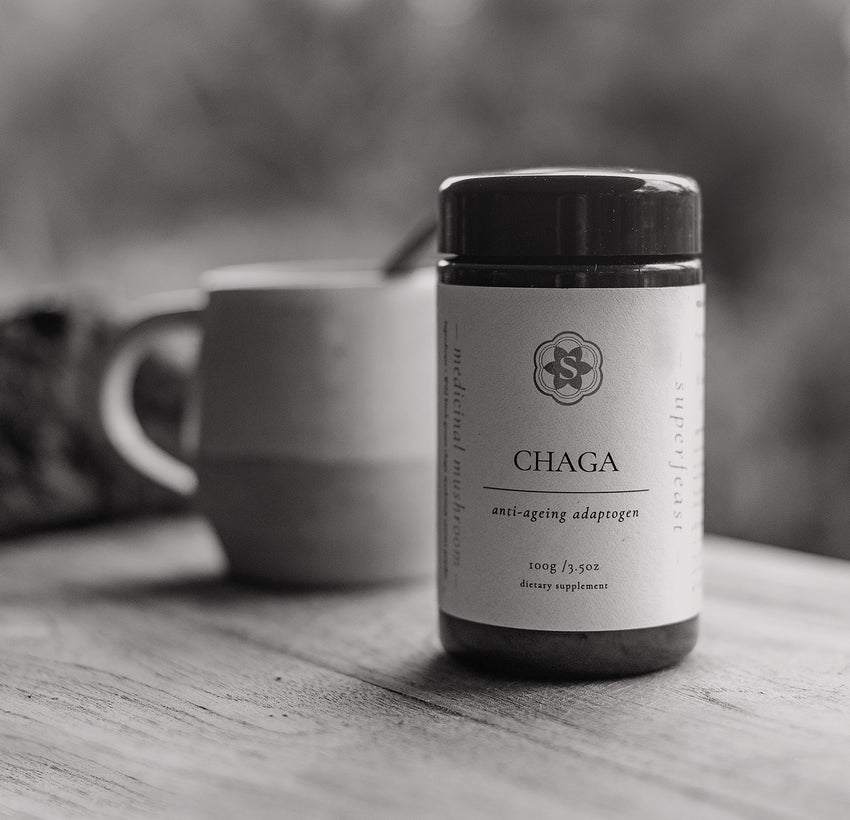 Chaga Mushroom Miso Recipe: Immune-Boosting Powerhouse!
Level:
Easy
Time:
5 mins
Serves:
1
This delicious and quick meal with feed your unique, indigenous gut bacterias, fill you up with both probiotics and prebiotics. Jam-packed full with beta glucans and epic immune-boosting constituents from the wild chaga and herbs, this warming soup is perfect to help ward of colds and it feels like a nice, big hug if you are feeling a little depleted.
Description
Public service announcement: we never want to see a miso out there, without your medicinal mushrooms thrown in!! They are *made* for miso.
It's winter here in Australia, so we're loving our warm, nourishing curries, soups, stews and, of course, our good friend, miso. This miso is super easy, I mean, making miso is pretty simple! But we've added our fave mushie of the month, our wild chaga mushroom to take it next level. Our chaga is harvested off wild birch trees, this stuff is potent.
PS here is the documentary Mason mentions, Juliette of the Herbs
Ingredients
Core Ingredients
Other Ingredients
1/2 tsp SuperFeast Chaga (or any medicinal mushies you like)

Big dollop of miso (don't skimp on miso, get the good stuff. We loveByron Bay miso)

1 pinch of chopped Shallots

1 cup of hot broth or stock (homemade is our fave, try veg, beef, chicken)

Fresh herbs (optional! Experiment: try rosemary, tulsi, oregano, parsley or coriander)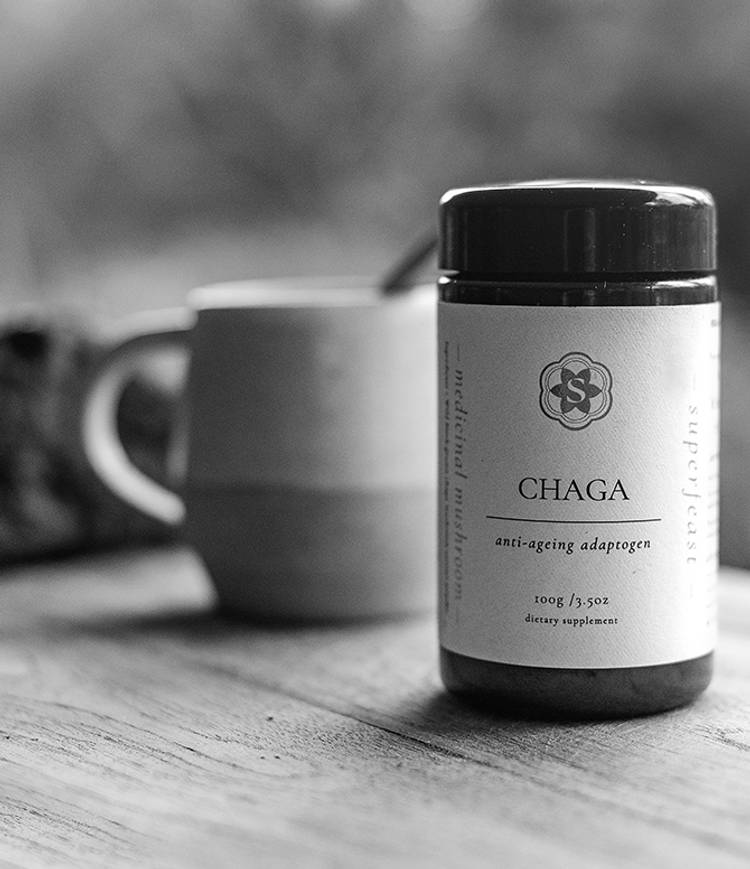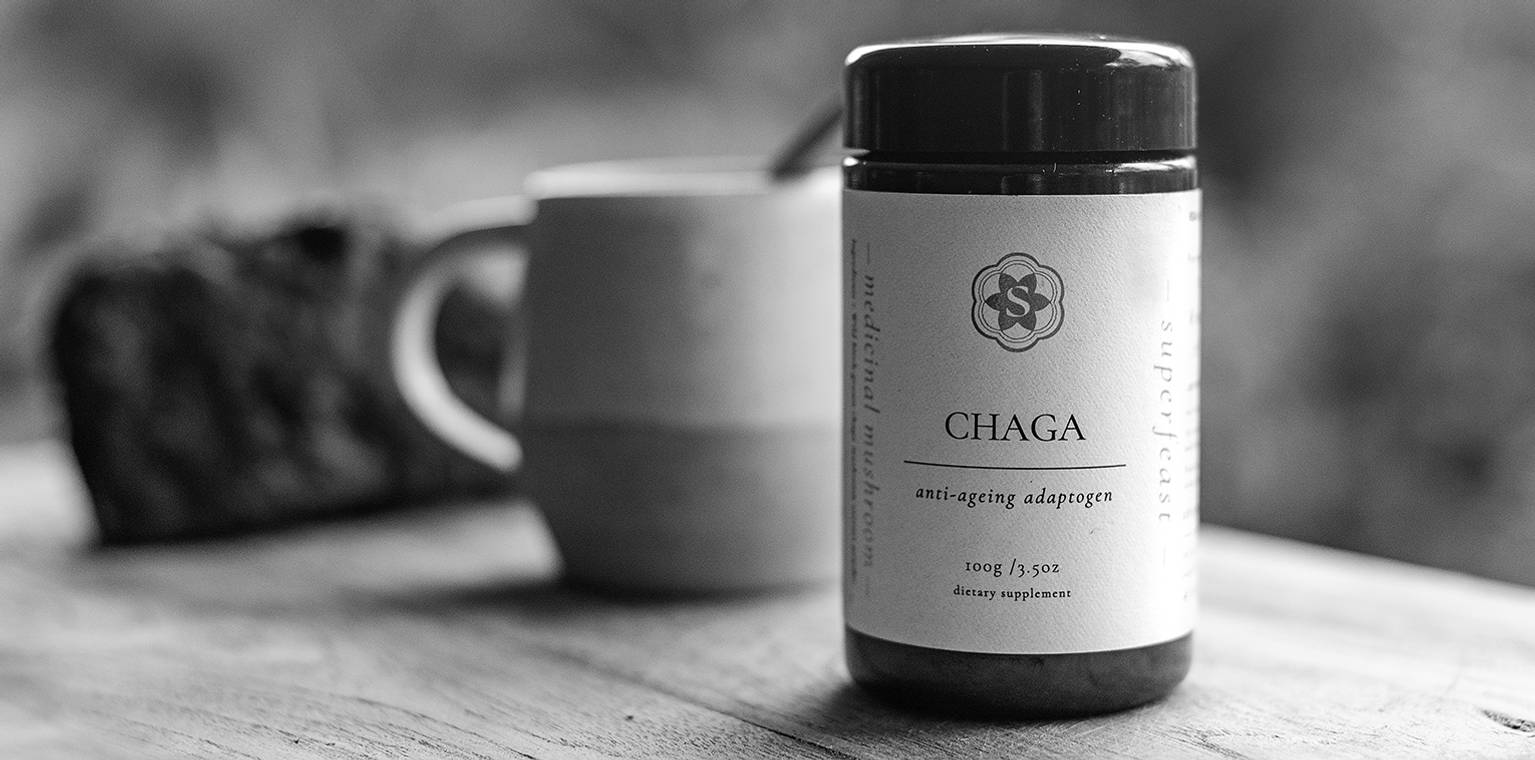 Method
Step 2
Add your miso to your cup / bowl
Step 3
Add your chopped shallots and fresh (or dry herbs)
Step 4
Add your medicinal mushrooms
Step 5
Add your hot (not boiling) stock / broth, stir well and be taken straight to chaga miso heaven
Next Recipe
Berry Refreshing Beauty Blitz
It's high summer here in Byron Bay, and we've been keeping cool with this beautiful and very (berry) refreshing and beautifying summer frappe. It's a pretty simple mix of our fave summer fruits blitzed in a blender to create a refreshing...
Read more