FREE Standard Shipping December- 7TH-18TH - T's & C's Apply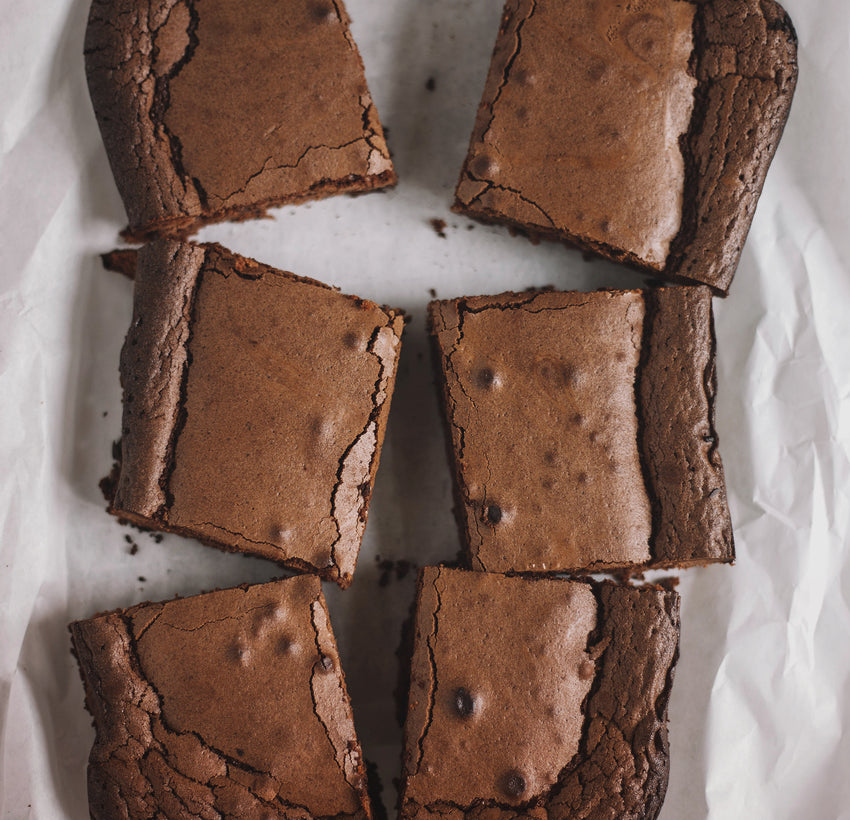 Cosmic Brownies Pack With Medicinal Mushrooms
Level:
Moderate
Time:
30 mins
Super fudgey, sugar free brownies!
Description
This recipe will make you around 4-8 (depending on how big you slice them!) decadent, rich, deliciously indulgent, seriously chocolatey, super fudgey, chocolate brownies. There are no added sugars, the sweetness from our Tremella mushie and JING blend is all this superb recipe needs. Dairy free and paleo, these ridiculousy tasty brownies are appropriate for most dietary requirements. Now get going!
Ingredients
Core Ingredients
Other Ingredients
1/2 cup + 2 tbs cacao

1 tsp SuperFeast Tremella

1 tsp SuperFeast JING

1 tsp SuperFeast Mason's Mushrooms

1/4 cup of almond meal

1 egg (vegan friends sub a flax/chia egg or your fave egg replacer)

3 tbs cashew or almond butter (or nut/seed butter of choice)

1 tsp vanilla

pinch of flaky sea salt + extra for serving

OPTIONAL

1 tsp of instant espresso

2 scoops of Vital Proteins unflavored collagen peptides

1-2 tbs of dark chocolate, chopped
Method
Step 1
Pre-heat oven to 175'C
Step 2
Grease/line a mini loaf pan with coconut oil/ghee or baking/parchment paper and set aside
Step 3
Place all ingredients into a bowl and stir to combine
Step 4
Pour into your prepared loaf pan and bake for 8-10 minutes until the edges are set and a toothpick has just a few moist crumbs attached when inserted into the centre
Step 5
Sprinkle some salt
Step 6
Try not to eat them all at once
Featured in this recipe
Cognitive Function & Memory
Energy & Vitality
Healthy Blood Pressure
Bestseller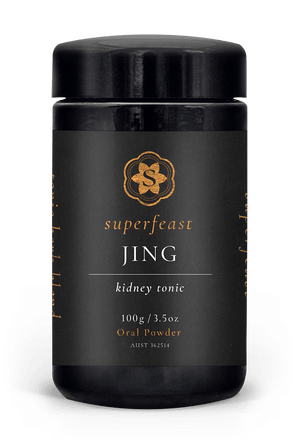 Digestive Health
Energy & Vitality
Healthy Stress Response
Bestseller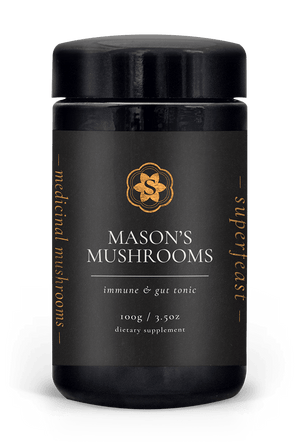 Next Recipe
Nourishing Cordyceps Congee
Congee is medicinal and nourishing, the ultimate healing food. Rice is simple to digest, and the broth that it is cooked in, combined with the herbal accompaniments, pack a high nutritional punch for such a simple meal. We love adding...
Read more