FREE Standard Shipping on all orders, December 7th-18th! T's & Cs Apply
FREE Shipping on all orders, December 7th-18th! T&Cs Apply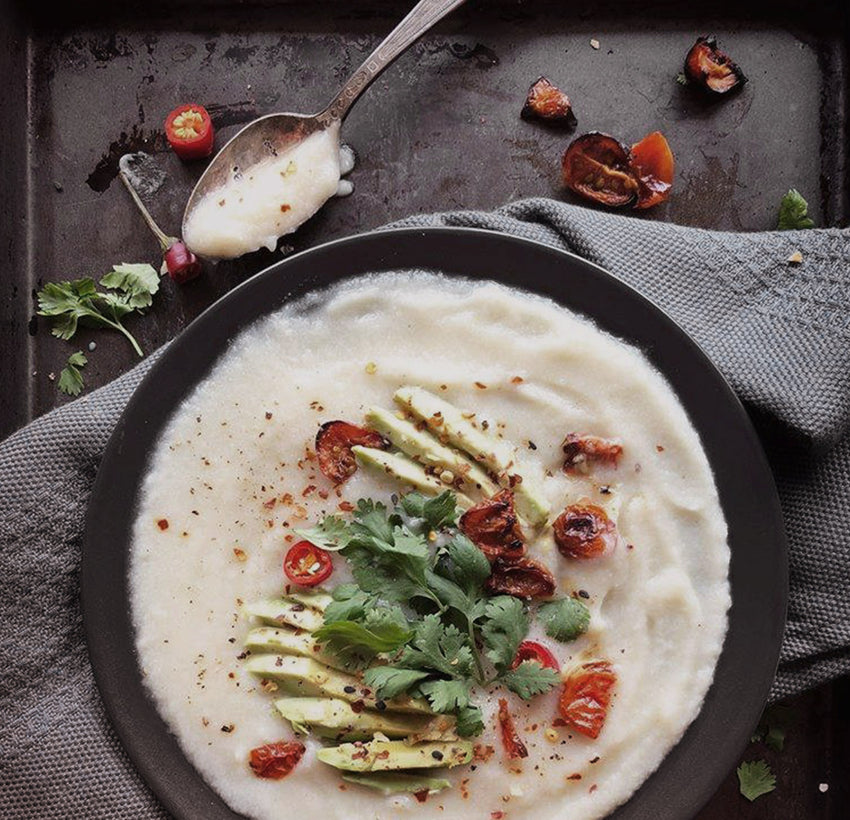 Creamy, Curried Cauliflower Soup
Description
This delicious bowl of goodness paired with our Mason's Mushrooms is sure to warm your heart and belly. Our Mason's Mushrooms is a great overall general health tonic, that helps to support the health of the nervous system, hormonal function, energy production, immunity and gut health. 
Ingredients
Core Ingredients
Other Ingredients
SOUP

6 cups of steamed cauliflower

1 head of roasted garlic - about 6 large cloves - you could sub 1 tsp garlic powder but, roasted really is magical

1 tbsp Fourth & Heart ghee - sub coconut or avocado oil

1 tbsp Meadow & Marrow Bone Broths curry concentrate feel free to sub your fave curry powder

1 tsp of Mason's Mushroom

2 scoops of Vital Proteins (unflavoured) collagen peptides or hemp protein - optional

Salt & Pepper to taste

Coconut cream/water/milk/broth to reach desired consistency

Blend until smooth and creamy.

TOPPINGS

Avocado

Roasted baby tomatoes - http://betterwithcake.com/healthy/deliciously-simple-life-changing-roasted-baby-tomatoes/

Coriander/cilantro

Chili

Pimp My Salad - Sprouted Spicy Sunflower Seeds

Lot of freshly ground black pepper
Featured in this recipe
Digestive Health
Energy & Vitality
Healthy Stress Response
Bestseller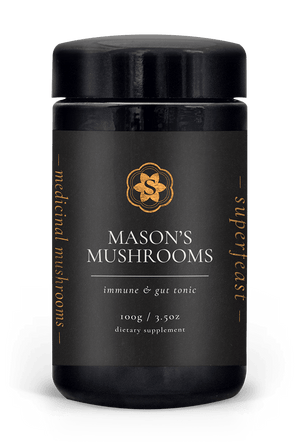 Next Recipe
Potent Hydrating Mushroom Face Cream
Including both tremella and reishi, what a perfect way to infuse some tonic herb magic into your skin care routine. This recipe is all natural and we strongly suggest you use 100% organic materials to make this beautiful face cream. Check...
Read more