Free shipping to AU and NZ on orders from $150.
Golden Spiced Mango Lassi
Level:
Easy
Time:
4 mins
Serves:
1
Description
Makes 1 nice tall, light, fresh, subtly sweet, perfectly spiced creamy, dreamy, deliciously, nourishing, magical, mellowed out, mango lassi 
Vegan option. Gluten Free, Sugar Free, Banana Free, Keto & Paleo Friendly
Ingredients
Core Ingredients
Other Ingredients
1/2-1 tsp of SuperFeast Tremella

1/4 cup coconut or Greek style Yogurt (Coconut yogurt is a great vegan substitute)

3/4 cup coconut milk / unsweetened vanilla almond milk (or milk of choice)

3/4 cup diced, mango - I used frozen

1 tbsp of cashew or almond butter

1/2 tsp of vanilla

1/2 tsp of ground turmeric

1/4 tsp of ground ginger

1/4 tsp of cardamom

A pinch of pink salt

1 pinch of ground black pepper - this is important as the chemical compound in the black pepper is what helps and enables the body to absorb all of those important nutrients in the turmeric! You can't taste the pepper, promise.

1 tsp of maca - optional for hormone balance

1-2 scoops of collagen - optional for an extra boost of protein and gut healing goodness

1/4-1/2 cup of ice - more or less to desired consistency

OPTIONAL:

You could also add in a scoop of protein powder (vanilla or unflavoured would work best in this recipe ) for an extra boost of protein
Method
Step 1
Place all smoothie ingredients into your and process until smooth, creamy and well combined.
Step 2
Pour into a chilled glass or mason jar then top with coconut flakes and spices if desired.
Featured in this recipe
Antioxidant Defences
Beauty & Radiance
Digestive Health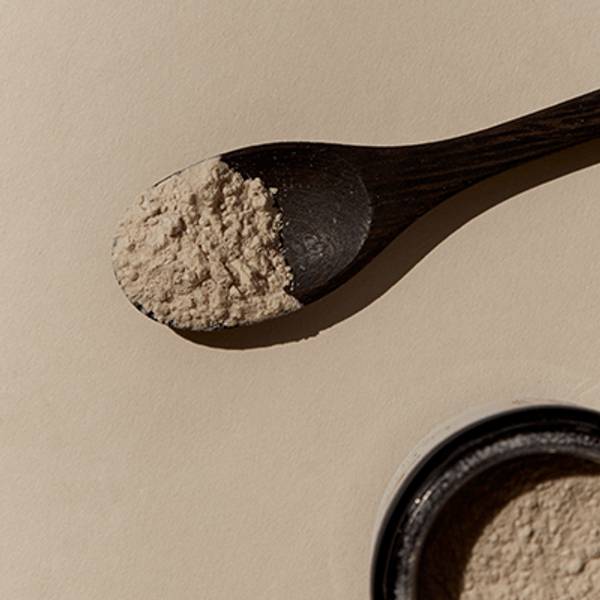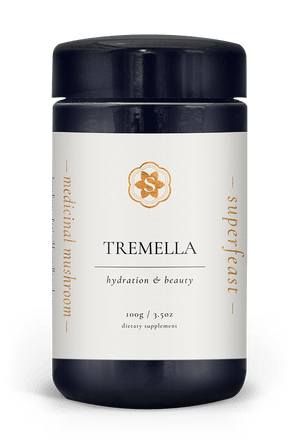 Next Recipe
Eucommia Bark, Milk, and Honey
Remember that delicious warm milk and honey, your mum used to make? Here's our spin...   The lovely Charlotte, our resident Flavour Babe has once again SuperFeast-ified an old fave. This pleasant and very nostalgic recipe takes us back to...
Read more