FREE Standard Shipping on all orders, December 7th-18th! T's & Cs Apply
FREE Shipping on all orders, December 7th-18th! T&Cs Apply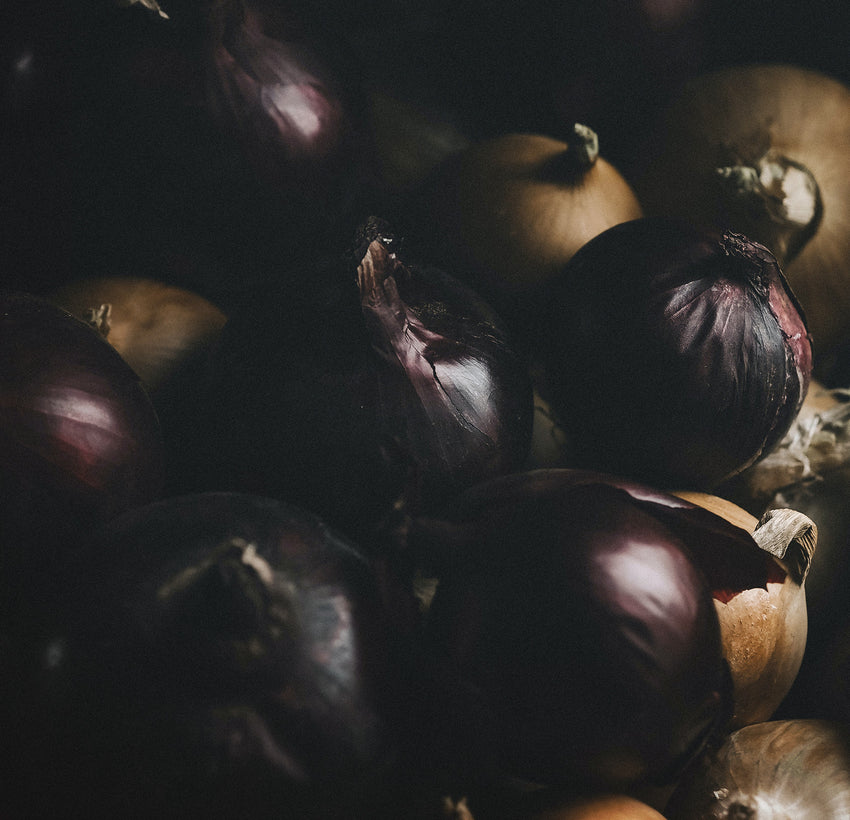 Gut Healthy Caramelised Onions
These deliciously soft caramelised onions paired with Mason's Mushrooms are treat for your gut and your tastebuds!
Description
These yummy onions are a match made in heaven with our Mason's Mushrooms blend. Particularly delicious on toast (try serving up with some fresh greens and a protein), or as a side to any meal, these onions pair wonderfully with roast meats or pan-fried tempeh.
Mason's Mushrooms is a gut-friendly medicinal mushroom blend, containing eight potent immune-supporting mushrooms (however if you don't have any Mason's on hand, try any of the other mushies, they will also work a treat) 
Makes two generous cups
Let's get started:
Ingredients
Core Ingredients
Other Ingredients
2 tbsp SuperFeast Mason's Mushrooms|1.5kg red onions (you can also use brown or white onions), peeled and finely sliced

1.5kg red onions (you can also use brown or white onions), peeled and finely sliced

1⁄4 cup maple syrup

1⁄4 cup balsamic vinegar

salt to taste
Method
Step 1
Heat a saucepan over medium heat, sweat onions for 15 - 25 mins, stirring occasionally. Keep covered with the lid unless stirring.
Step 2
Once onions start to soften, add maple, balsamic, Mason's Mushrooms and salt.
Step 3
Reduce heat to low and leave uncovered, stirring regularly, until sticky and dark in colour, about 20-30 mins.
Step 4
Taste for the balance of salty, sweet and sour - add more salt to taste if necessary.
Step 5
Store in a glass jar in the fridge.
Featured in this recipe
Digestive Health
Energy & Vitality
Healthy Stress Response
Bestseller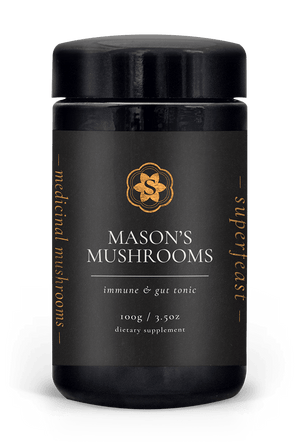 Next Recipe
Matcha Mood Boost Tonic
This delicious tonic is crafted to help the body not only boost our current mood, but work on the core organ function to ensure we continue to get better a keeping our moods balanced and healthy. We have chosen to...
Read more