FREE Standard Shipping December- 7TH-18TH - T's & C's Apply
Beauty Boosting Blackberry Cheesecake Smoothie
Level:
Easy
Time:
10 mins
Serves:
2
Feel free to just use JING, or just Mason's, or just Beauty Blend in this smoothie, or a combination - all options will work really well.
Description
Our specially formulated JING blend contains 6 potent Jing herbs. Designed specifically to restore and support your Jing energy and promote vitality within the body, mind and spirit. 


This smoothie however also includes Mason's Mushrooms blend (for nourishing gut health and immune support) and Beauty Blend (for Liver support and to help strengthen hair, skin and nails).
Ingredients
Core Ingredients
Other Ingredients
1/4 cup coconut or Greek-style yogurt

3/4 cup milk of choice

3/4 cup of frozen blackberries

1/2 cup of frozen cauliflower (pre-steamed works best)

1 tbs of raw cashews

1 tbs coconut butter

1 tsp of vanilla

1/2 tsp of lemon zest

Pinch of salt

1/4-1/2 cup of ice – more or less to desired consistency

Optional but recommended for serving:

Coconut flakes

Chia seeds

Freeze dried berries
Method
Step 1
Blend all ingredients
Step 2
Pour into a glass and top with toppings, if desired!
Featured in this recipe
Detoxification
Glowing Complexion
Hormonal Health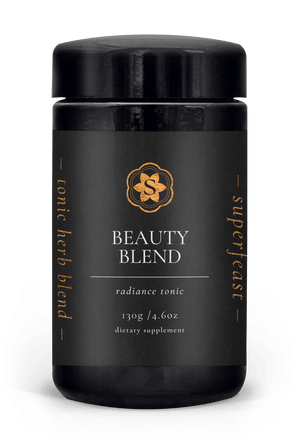 Cognitive Function & Memory
Energy & Vitality
Healthy Blood Pressure
Bestseller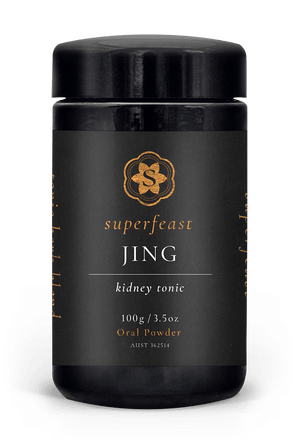 Digestive Health
Energy & Vitality
Healthy Stress Response
Bestseller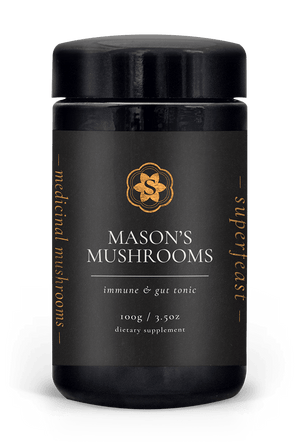 Next Recipe
Pumpkin Pie Smoothie - Banana Free
Jing is the Chinese word for 'essence', specifically the Kidney essence. In the ancient Taoist tradition, fatigue, weakness and hormonal imbalances were all considered a result of Jing depletion.   Our nourishing JING blend is designed to restore and ignite...
Read more