Free shipping to AU and NZ on orders from $150.
Mushroom Cookie Recipe (by Iris Suurland)
These cookies are best served with a cup or hot cacao while watching the rain fall outside your window. 
Description
I love sand cookies, they remind me of my childhood. I have sweet memories of baking cookies on rainy days. The beauty of these cookies is that they are so incredibly simple anyone can make them. And you almost always have the ingredients on hand. I used to go around the house to look for things that would leave a fun "print" in my cookies. 
So here is my upgraded recipe. You already guessed it, I added tonic herbs and mushrooms. They even have a mushroom "print" on them. Now excuse me while I go and listen to the rain and eat way too many of these.
Get connected with Iris Suurland, Founder and Creator of Nabalo:

Website
Ingredients
Core Ingredients
Other Ingredients
2 1/2 cups all-purpose or gluten free flour

1/3 cup almond meal

1/2 cup raw honey

1/2 cup butter, room temperature 

1/2 tsp baking powder

1/4 tsp salt

1 teaspoon vanilla extract
Method
Step 1
Preheat the oven to 175°C (350°F) and line a large baking sheet with parchment paper. 
Step 2
Use a handheld whisk, electric mixer or your hands (way more fun) to mix the butter, eggs, honey and vanilla.
Step 3
In a separate bowl combine the flour, almond meal, salt, baking powder, tremella and beauty blend.
Step 4
Add your dry ingredients to your wet ingredients and stir until you have a crumbly dough. Now use your hands and knead until smooth. 
Step 5
Roll into 16 to 20 balls, flatten them a bit and place them on your baking sheet. You can now make your print if you like, I used a tiny ceramic mushroom to do mine but you can get as creative as you want. 
Step 6
Now bake your cookies for 12 minutes or until golden. When you remove them from the oven let them cool for at least 20 to 30 minutes.
Featured in this recipe
Detoxification
Glowing Complexion
Hormonal Health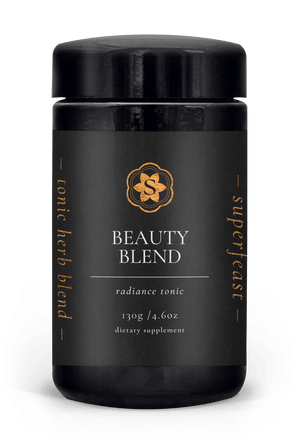 Antioxidant Defences
Beauty & Radiance
Digestive Health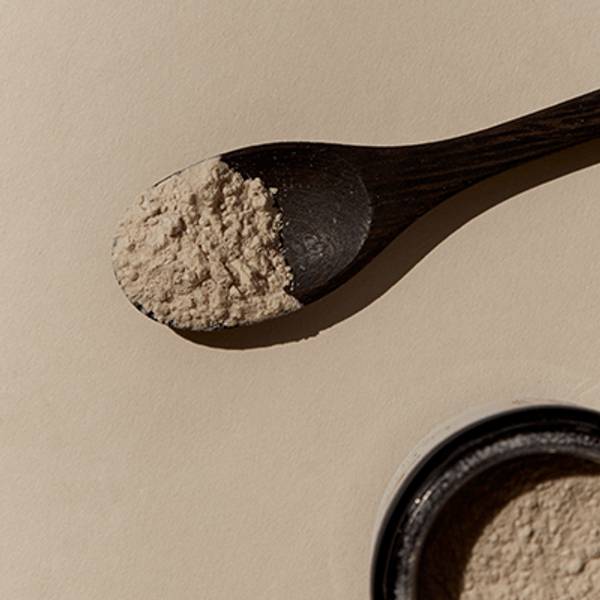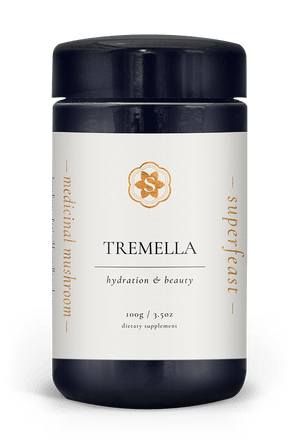 Next Recipe
Warming Eucommia Elixir (by Iris Suurlaand)
We are still having beautiful fall weather here but the nights are getting a bit more chilly. I can feel winter coming closer every day. With the shift in seasons I also like to make a shift in the herbs...
Read more