FREE Standard Shipping on all orders, December 7th-18th! T's & Cs Apply
FREE Shipping on all orders, December 7th-18th! T&Cs Apply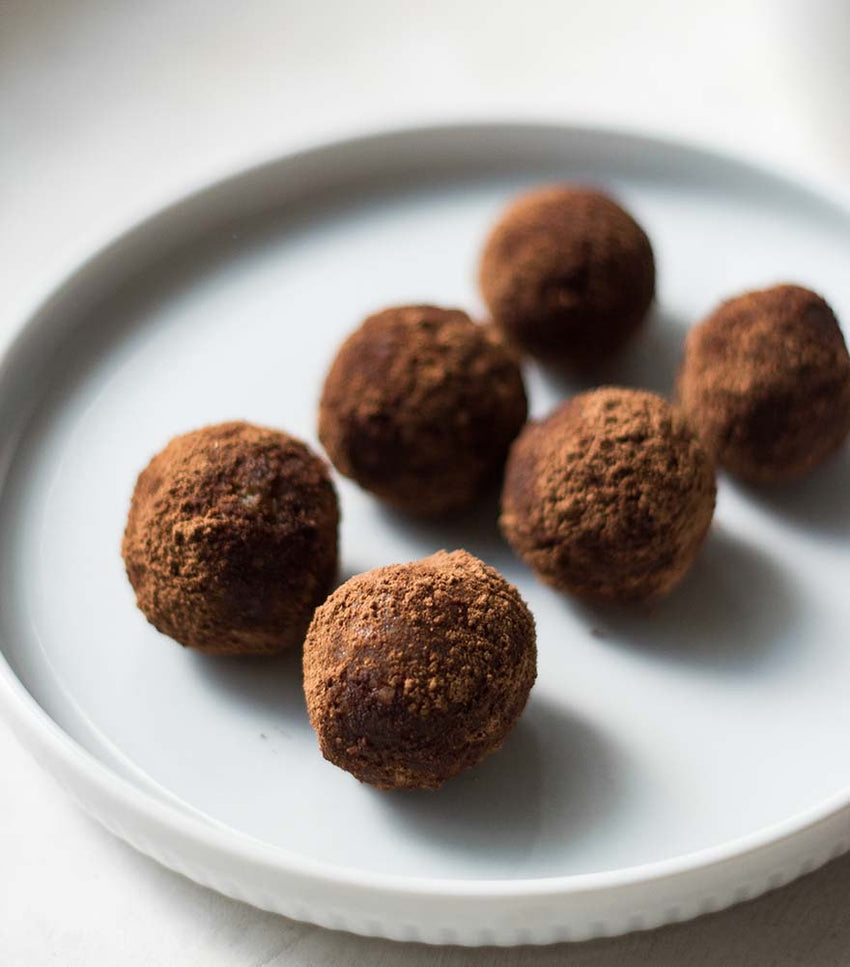 Superhuman Chai Cacao Truffles
This recipe makes about 45 mini truffles spiked with your favourite medicinal mushrooms.
Description
These oh so delicious Truffles are an immune boosting powerhouse. Packed with the added herb goodness of Cordyceps, Reishi, Chaga and Lions Mane, you are sure to feel, calm, clear and vibrant. Enjoy!
Ingredients
Core Ingredients
Other Ingredients
1 tsp Cordyceps

1 tsp Reishi

1 tsp Chaga

1 tsp Lion's Mane

1 cup Cashew Butter

1/2 cup Maple Syrup or Honey

1/3 cup water

1/4 tsp salt

Chai spice mix

1/2 tsp vanilla powder

1/4 tsp nutmeg

1/2 tsp ginger powder

1/8 tsp cardamom

1/8 tsp clove

1/8 tsp star anise

1 tsp cinnamon

1/2 cup Cacao powder

1/2 cup Cacao Butter melted
Method
Step 1
In a food processor- blend all ingredients apart from Cacao powder and Cacao Butter, mix until smooth.
Step 2
Then add cacao powder, mix again and slowly stream in melted Cacao butter. Be sure not to mix for too long, the truffle mixture may separate!
Step 3
Pour into a lined tray, freeze for 30 mins if in a hurry to roll and eat or set in the fridge until firm.
Step 4
Used a 1/2 a tbsp to scoop out the truffle mix, ensuring you get the same size Truffles, roll into balls and toss in your chosen coatings.
Step 5
Pictured here I have used cacao powder, but you could also use crushed cacao nibs or nuts, Maca, Chilli Flakes, Matcha, Bee Pollen, Lucuma or Salt Flakes - the choice is yours really! Have fun with it!
Step 6
Keep refrigerated or frozen.
Featured in this recipe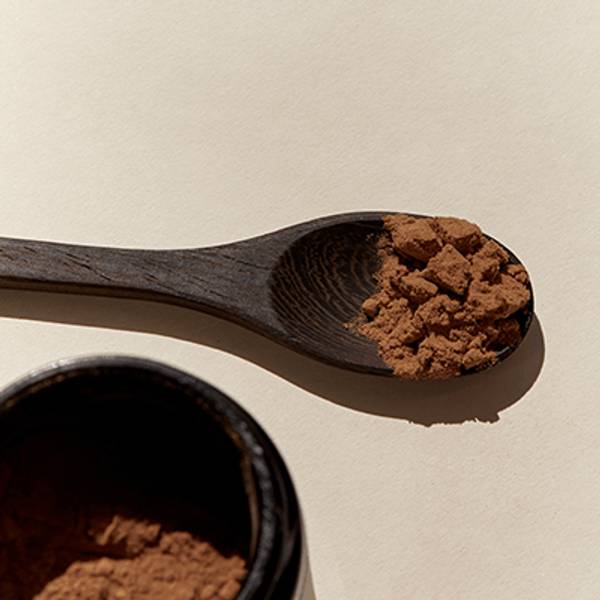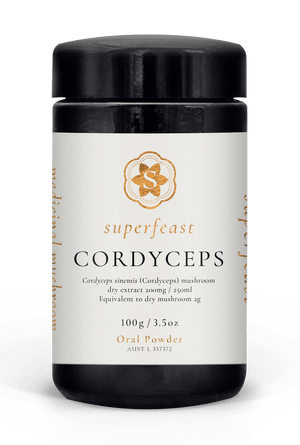 Brain Cognition
Digestive Health
Healthy Stress Response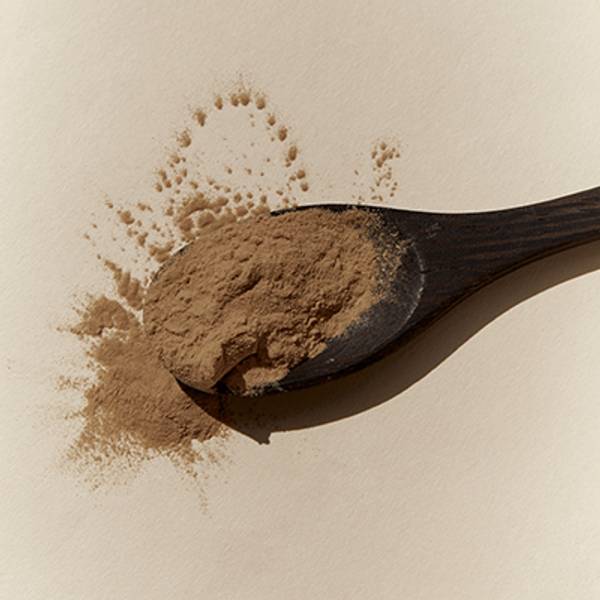 Sold out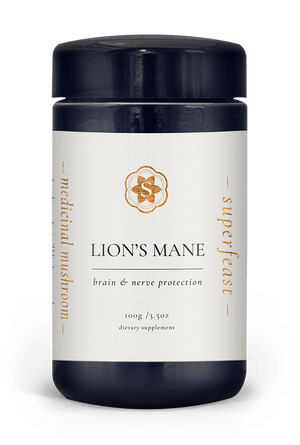 Deep Sleep
Digestive Health
Energy & Vitality
Bestseller
Next Recipe
Beauty Boosting Lemon Berry Bliss Bites
Our Beauty Blend is a super-blend of tonic herbs that work to nourish the body from the inside-out. Added to these all natural, quick and easy, subtly sweet, soft and chewy, zesty, lemony blissful bites of berry infused deliciousness, you will look and...
Read more