FREE Standard Shipping December- 7TH-18TH - T's & C's Apply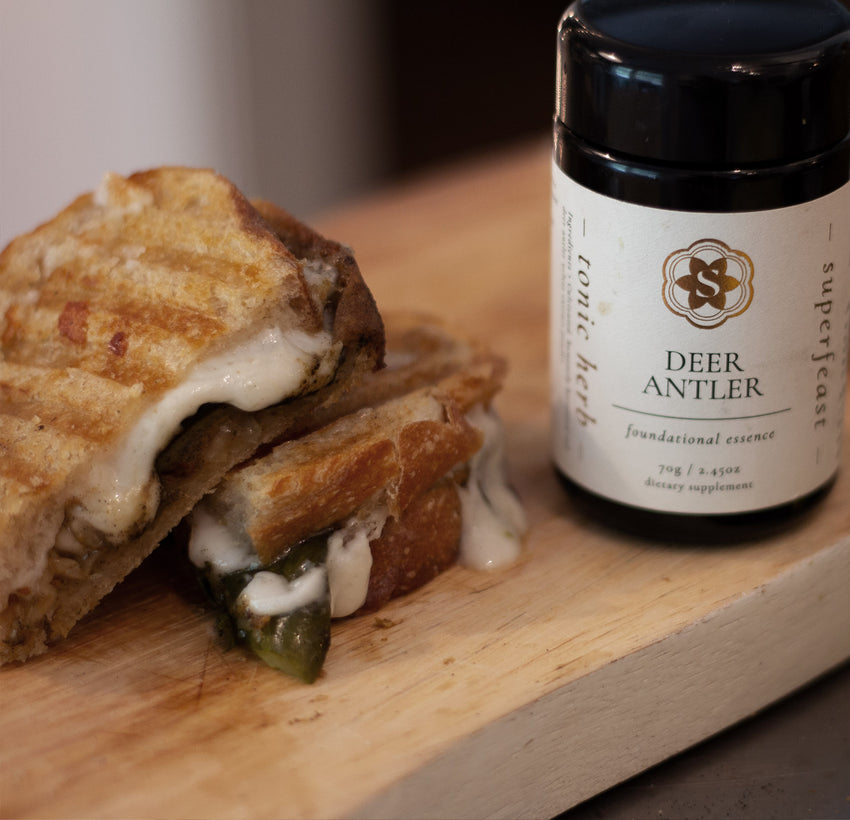 Toastie Deerest - Melted Cheese Toastie!
Level:
Easy
Time:
15 mins
Serves:
1
This recipe is not for the faint-hearted: three types of cheese are included. absolutely moreish, rich and so tasty, plus, super easy (it's a toastie!)
Description
Today we welcome our favourite Flavour Babe, Charlotte to show us how to make the most delicious (yet simple), nostalgic, toasted sanga!
Ingredients
Core Ingredients
Other Ingredients
Good sourdough

1/4 - 1 tsp Deer Antler

2 or 3 types of your fave cheese (i love a goats gouda or cheddar, a mozzarella and a sharpy like pecorino)

Ghee

Olive oil

Kimchi or sauerkraut

Optional: dill and pickles.
Method
Step 1
Build your sandwich to your taste. I layer it like this - sourdough, ghee, kimchi, Deer Antler sprinkled over the kimchi, all the cheeses layered in thin slices then another piece of ghee'd sourdough.
Step 2
If you have a sandwich press put a little olive on the bottom plate and put your sambo in and a little olive oil on the top slice too - for that extra delicious golden crunch. Toast until melty. Enjoy with a side of cold dill pickles!
Step 3
If you don't have a press heat a frying pan to medium heat. Place your sambo cheese side down first. Place a plate or saucepan on top to weight it down a bit. Keeping an eye on burn factor, grill for a few minutes. Lift weight, flip for cheese side up and repeat. Once cheese is melty remove and enjoy.
Featured in this recipe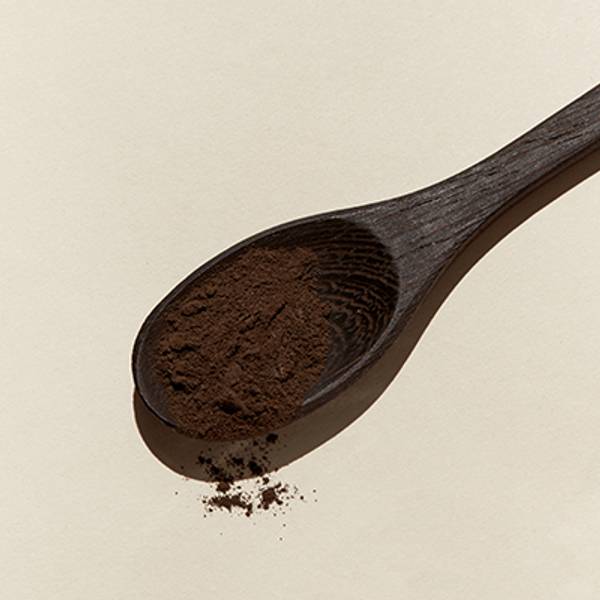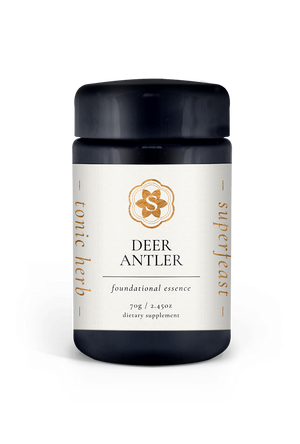 Next Recipe
Magical Mermaid Latte
Tremella's abundant antioxidant profile assists the removal of free radicals from the body, those known to cause inflammation and cell damage. Tremella's antioxidant levels are also believed to enhance the body's own antioxidant production, especially superoxide dismutase, the ultimate free...
Read more