FREE Standard Shipping December- 7TH-18TH - T's & C's Apply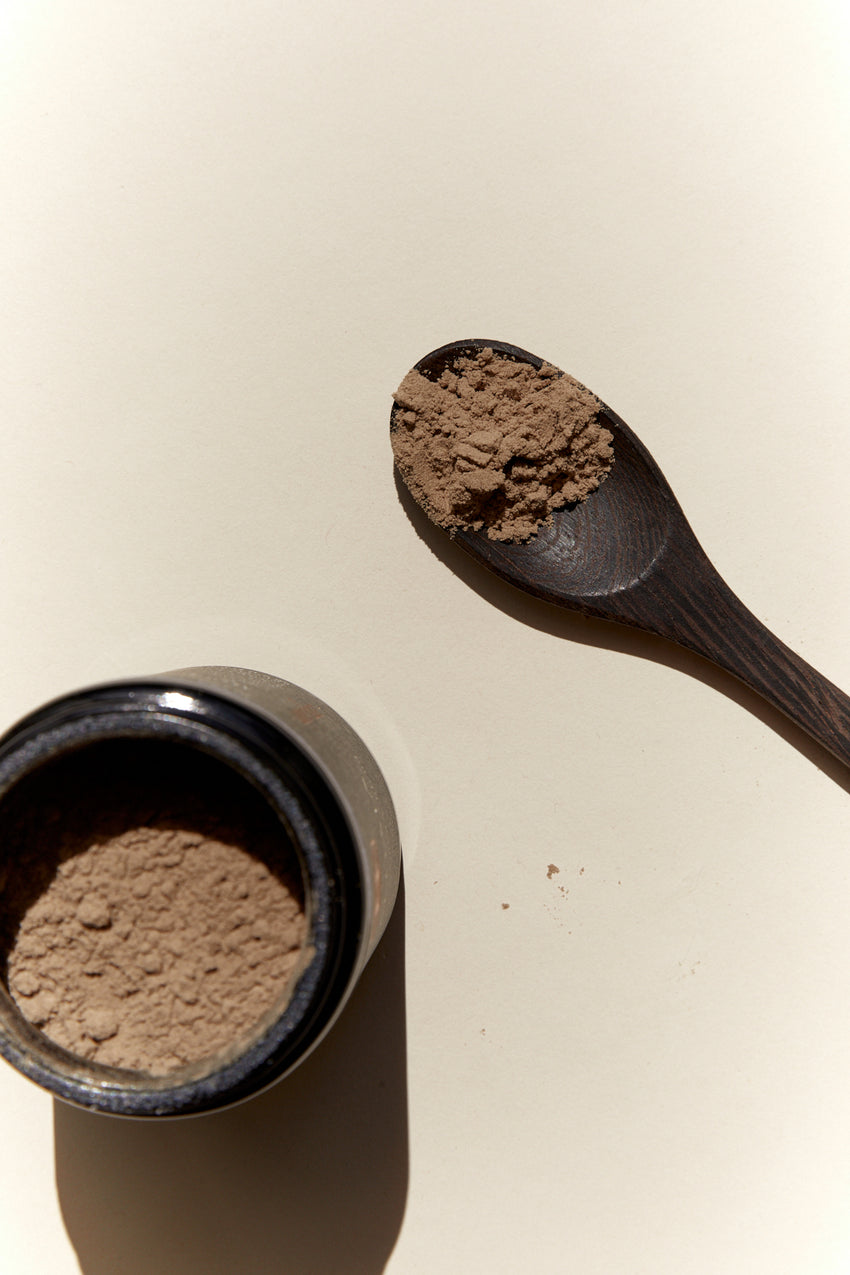 Yin Nourishing Chai
Level:
Easy
Time:
10 mins
Serves:
1
This warming and oh-so delicious chai recipe is fragrant, nourishing and hormonally balancing.
Description
This caffeine-free chai uses traditional Ayurvedic spices to create warmth and a sense of nourishment and harmony - a great ritual for a cool evening or afternoon pick-me-up. I Am Gaia is designed to nourish a woman's cycle through all phases of life. It incorporates blood-building and Liver, Spleen and Kidney-supporting herbs to help regulate and maintain a healthy hormonal rhythm.

Ingredients
Core Ingredients
Other Ingredients
1 cup oat milk

1/2 tsp I Am Gaia

1/4 tsp each ground cinnamon, cardamom, ginger powder

1/8 - 1/4 tsp whole fennel seeds

1 clove

1 peppercorn

Pinch of sea salt

1/4 - 1/2 tsp raw honey
Method
Step 1
Slowly warm the milk with the ground spices, whole clove, peppercorn, sea salt and fennel seeds until fragrant and milk is heated through.
Step 2
Blend, in a high-speed blender. (You can skip this step if you don't have a blender.)
Step 3
Strain the spices with a fine mesh strainer.
Step 4
Stir or blend in I Am Gaia and sweeten to taste with raw honey.
Step 5
Serve and enjoy as a nourishing ritual for your feminine essence.
Next Recipe
Summer Salad of nectarine and goats curd
This sweet and refreshing salad of nectarine, heirloom tomatoes, yellow beans, oregano, goats curd and beauty blend is perfect those balmy Summer evenings. Inspired by ancient Daoist tonic herbal wisdom, the Beauty Blend brings vitality to skin, hair, nails, and fascia....
Read more