Free shipping to AU and NZ on orders from $150.
Cognitive Function & Memory
Energy & Vitality
Healthy Blood Pressure
Bestseller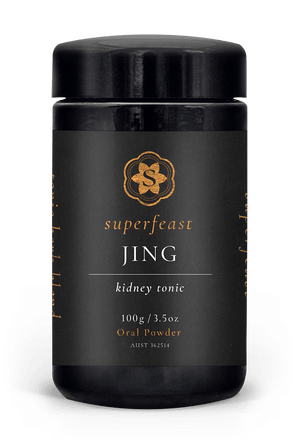 Description
Our iconic blend of the Taoist herbal tradition's most revered Jing herbs. The JING blend remains our primary formula of Taoist herbs for our community seeking to replenish the Essence of their body and organs that has been lost from living with stress over a long period, indulging in excess, and generally leaking core essence through staying too long in the sympathetic nervous system state and living a general Western lifestyle.
Ingredients
A unique formula of six potent Jing herbs, revered by the Taoists and used for thousands of years in ancient medicine, our JING blend includes:
Cordyceps 
Eucommia Bark 
Goji berry
Cistanche stem
Asparagus root
Prepared Rehmannia root 
Sourcing
All herbs in this formula are sourced Dì Dào 地道 from herb-producing regions of China.
Sourcing herbs from their spiritual homeland is born from the Taoist philosophy of Dì Dào. 
Dì Dào poetically translates as 'the way of the Earth' and shows us where to harvest herbs if we wish to experience the herb's true Spirit. From its 'original place' or 'spiritual homeland', a method that results in a product that is both full spectrum and medicinally robust. 
Dì Dào is the classification given to the highest quality herbs in China and describes the core sourcing philosophy that we practice here at SuperFeast.
Contraindications
Caution is used with diarrhea due to Spleen deficiency. QI formula in combination with JING can support the health of the Spleen.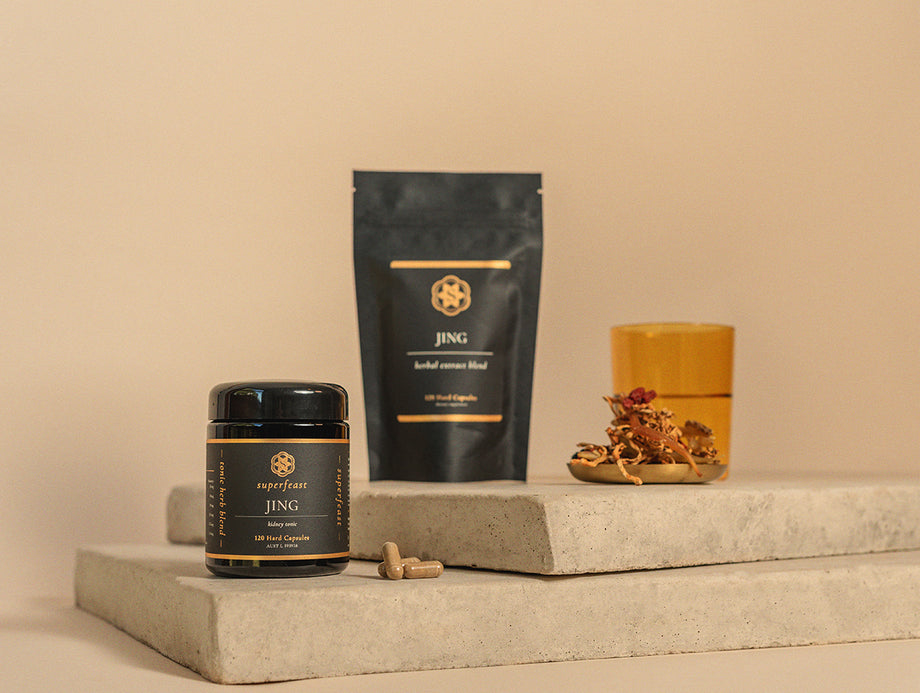 What is Jing Essence? 
Jing is the primordial energy that you are born with that resides within your Kidneys. 
The amount of Jing energy you are born with and are able to maintain through life indicates:
The span of your life
Your ability to heal and recover
Whether you can sustain yourself daily without needing to reach for stimulants like coffee as a substitute for energy. 
When one's lifestyle is not excessive and is maintained at a sustainable pace with strong health foundations cultivated, then Jing is not leaked and can remain robust. However, if the candle is being burnt at both ends, then Jing will be leaked as exhaustion sets in and we become burnt out.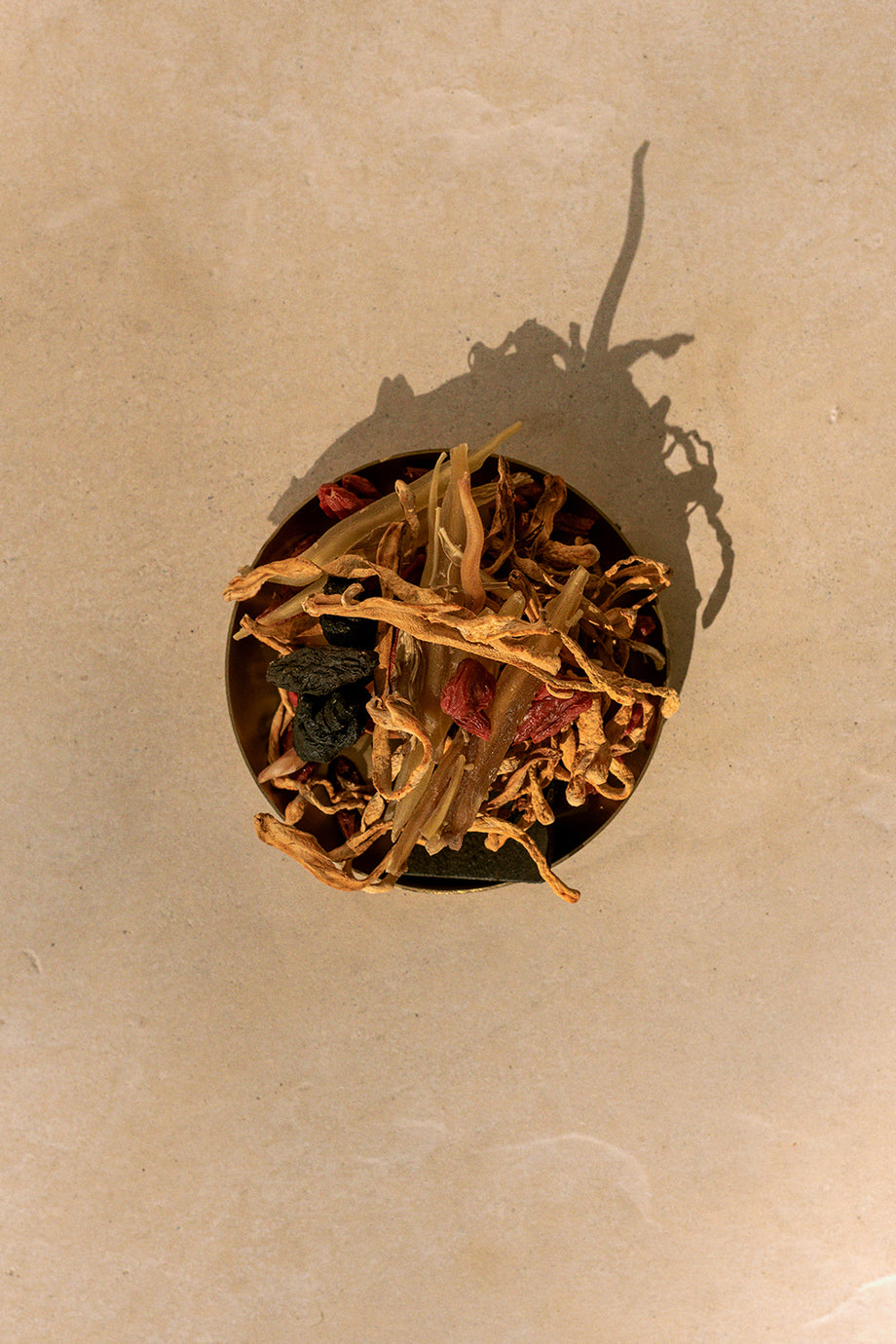 The benefits of cultivating your Jing Essence
Replenish adrenal function 
Restore Kidney Jing Essence 
Reduce dependency on caffeine for energy
Build Jing Essence and cultivate core energy
Balance the hormones
Strengthen the body 
Support a more grounded and centred self
Enhance libido and sexual vigour
Reduce stress and anxiety 
Improve sleep cycle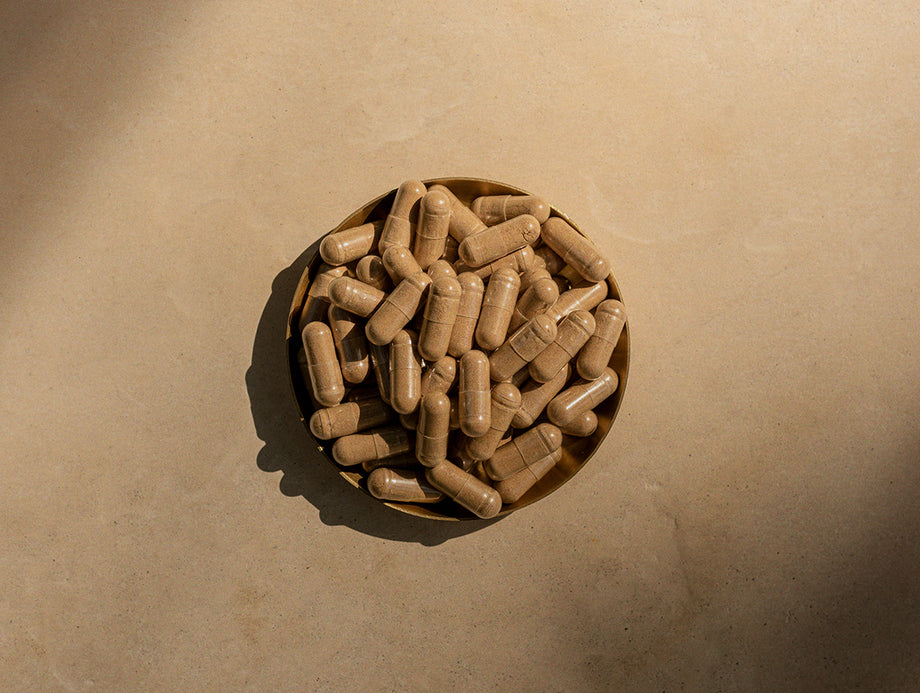 How to cultivate and protect your Jing 
Some say that the prenatal Jing is fixed, and once depleted, is unable to be restored, and that ageing is inevitable. Many would disagree, however, there are certain practices that you can undertake to explore your own potential in this space.

A few of these practices include: 
Ensuring you are properly hydrated
Maintaining a nourishing diet, including Kidney Jing loving foods (saturated fats, dark foods and seasonally and metabolically appropriate foods)
Becoming aware of, and understanding how you can best manage stress in your life and becoming aware of where you give your energy away to
A healthy sleep cycle
Prioritising rest, time in nature, sunlight and mindful/grounding practices such as meditation, yoga, walking and Qi Gong.
Breathing practices
Incorporate Jing herbs into your diet, we of course love our JING blend - formulated to replenish and restore Kidney Jing Essence.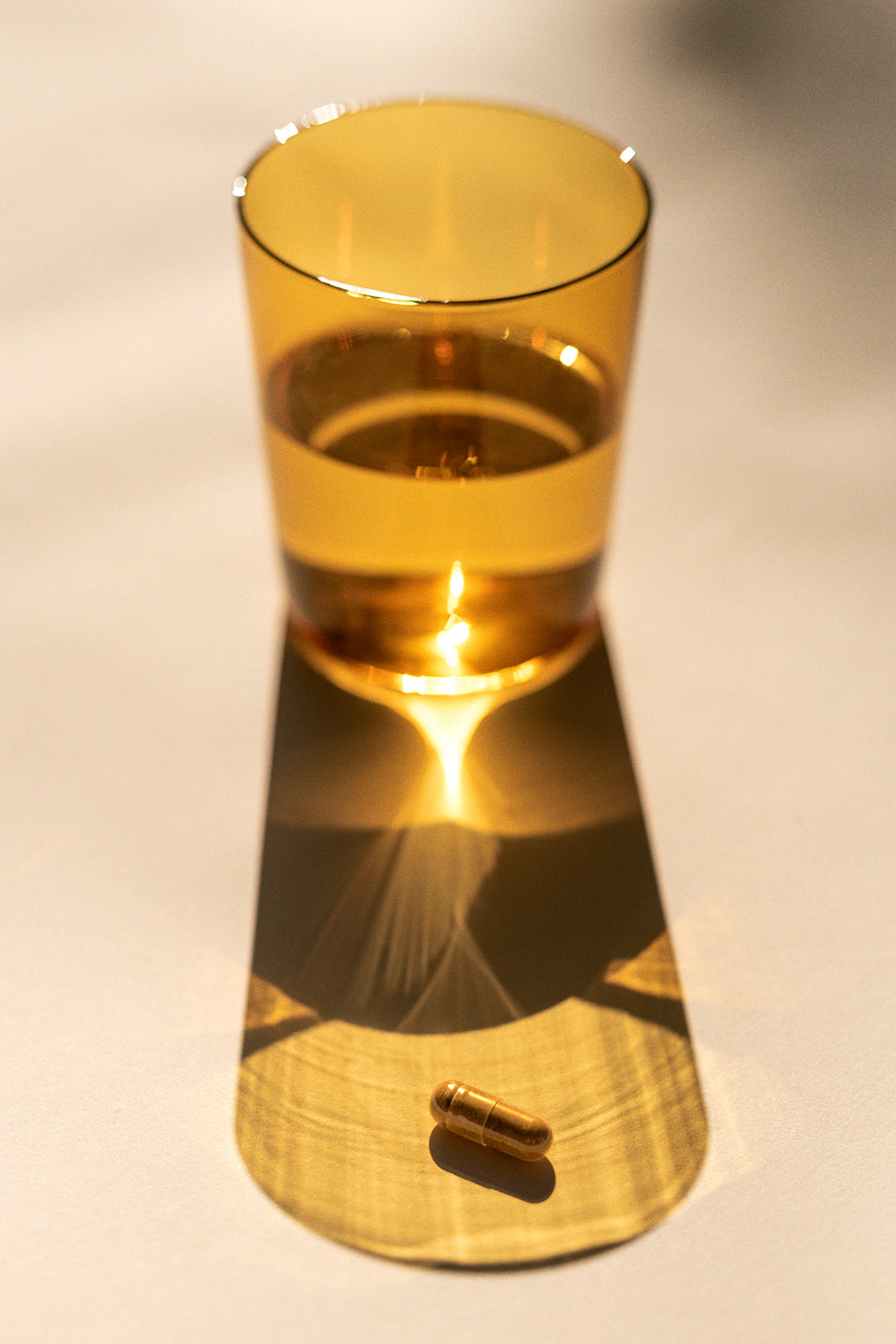 Tonification 
In ancient Taoist medicine, tonic herbs and medicinal mushrooms were used to nourish and tonify specific systems within the body. These systems correlate with the natural elements, and their direct effect can be classified as either Major or Minor.
Major - Kidney Water
Minor - Liver Wood & Spleen Earth
Treasures
When there is harmony between the body systems and elements, we cultivate the expression of health known as our Treasures. 
Major - Yin and Yang Jing
Minor - Blood
Serving Suggestion
Time of day
Whatever feels best for you. 
JING is fantastic in the morning, the Jing herbs set you up for the day and off to a strong start. If your body is craving more JING blend, then trust it and feel free to have it both in the morning and the afternoon.
Dosage
Adults, take 6 capsules daily, or as directed by your healthcare practitioner.
Frequently Asked Questions
Can I take JING whilst pregnant?
Tonic herbs are generally warming, building, and nourishing. In the context of health optimisation and the Taoist tradition, tonic herbs are not directly used to treat individual symptoms, but instead to create harmony and strength within the system as a whole.
In this regard, we generally recommend our Reishi and Eucommia Bark during pregnancy as there is quite a lot of empirical use of these herbs in pregnancy in Traditional Chinese Medicine and Taoist Tonic Herbalism.
To learn more about the tonic herbs best to take during pregnancy, read this article
As pregnancy is a very individual journey, we recommend checking in with your healthcare provider when starting on any new herbs or supplements as they will have a more comprehensive scope of your medical history.
Can I take JING while breastfeeding?
Yes, our JING blend is safe to use whilst breastfeeding. 
We always suggest introducing new herbs slowly and in low doses, this allows the body to adjust and benefits to unfold at a pace relevant to your individual system.
Cognitive Function & Memory
Energy & Vitality
Healthy Blood Pressure
Bestseller