FREE Standard Shipping December- 7TH-18TH - T's & C's Apply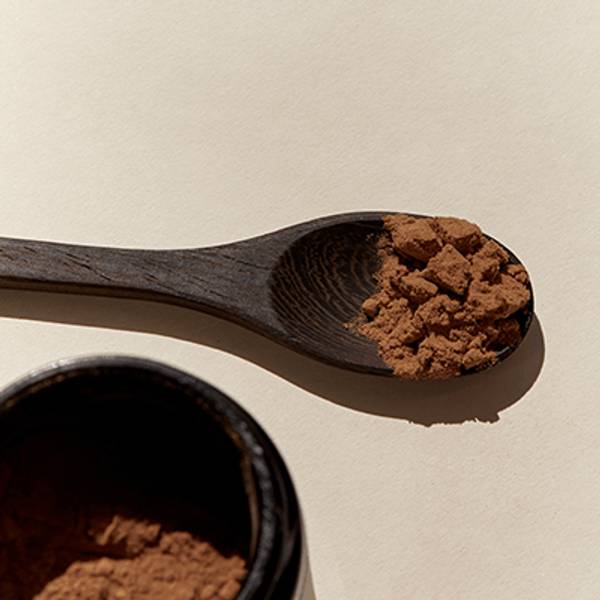 Description
Considered a life-enhancing herb, cordyceps nourishes both the Yin and Yang and is revered as an absolute superior herb in the Taoist Tonic Herbal tradition. Cordyceps have traditionally been used to increase blood oxygenation and cultivate Jing - the primordial energy that resides within the Kidneys. When we increase our Jing, we improve our core energy and increase cellular performance and endurance.
Used to increase physical performance; we reduce our recovery time after exertion and cultivate an overall robust feeling in the body, mind, and spirit when using this mushroom. It's also an immunological powerhouse and a great herb to strengthen our capacity for the ultimate source of life and energy - the breath!
We love to use cordyceps to help combat coughs and phlegm; it's a great ally for preventing colds and flu in the stages of recuperation (just avoid it if you have an active fever).
Chaga, otherwise known as Inonotus obliquus, is a medicinal mushroom that grows on birch trees in temperate climates. It's actually not completely accurate to call it a mushroom - rather, it is the sclerotia of the mushroom that grows on the birch trees. The ability of this mushroom to predigest the nutrients contained in the birch tree allows it to deliver a potent medicine that serves so many benefits for us humans.
One of the most widely utilised and loved medicinal mushrooms globally, chaga is an absolute powerhouse of goodness. One of our key objectives here at SuperFeast is to empower the community to be health-sovereign so we encourage you to do your own deep dive into the vast amount of research available about this wonderful medicine. We do however want to explore some of our favourite benefits of chaga and why we love it so much. 
Ingredients
AUST L 357372

Cordyceps sinensis (Cordyceps CS-4) from dry hyphae (mycelium) 2g200mg / 250ml

10:1 extract powder
Sourcing
SuperFeast Cordyceps is produced via a unique liquid fermentation process. Due to the prohibitive cost of wild cordyceps, the Chinese developed cordyceps mycelium which they now grow in liquid fermentation tanks.
This pure mycelium product is known as Cs-4 and this is what we use at SuperFeast. We choose this style of cultivation as it is the closest in effect to wild cordyceps and can be grown in a liquid broth, rather than on grain, which taints the end product. Our grower has a unique and secret (vegan) broth recipe that makes our Cs-4 cordyceps stand out from the rest; try it and you'll see what we mean.
Contraindications
Not to be used when experiencing an acute fever.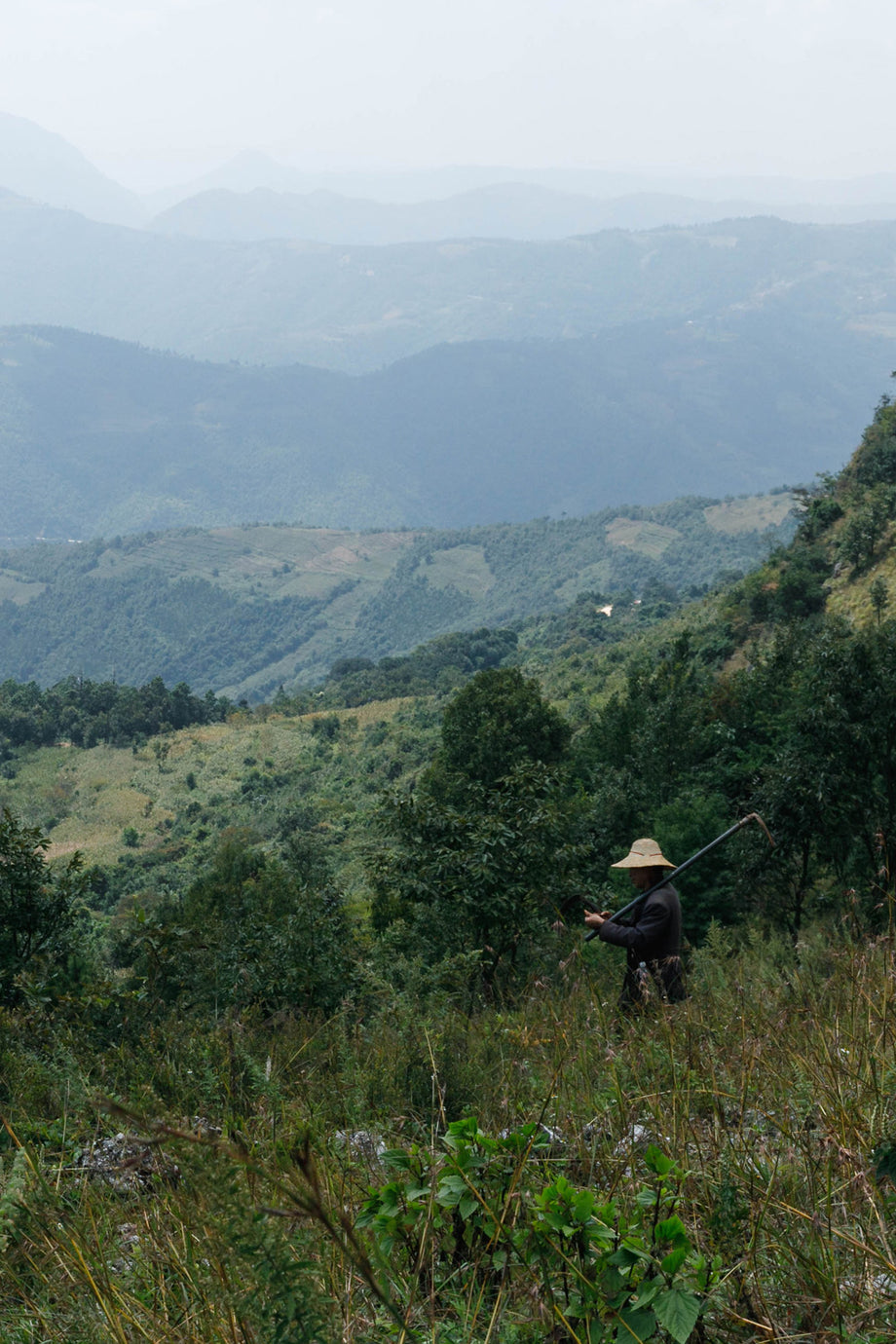 The traditional sourcing methods and the SuperFeast approach to Cordyceps
Wild cordyceps are super rare and insanely expensive to source, commonly grown in the mountainous regions of China, the Himalayas and Tibet. In the wild, cordyceps exist as a parasitic fungus that inhabits the body of insects such as caterpillars and ants. Ophiocordyceps sinensis, formerly 'Cordyceps sinensis' (we use a cultivated form of this strain at Superfeast), appears as a blade-like mushroom growing out of the head of a caterpillar. The cordyceps mycelium is encased in the mummified body of the caterpillar, this is where the fungus germinates. The fruiting body sprouts forth from the caterpillar, and is generally capless and shaped like a blade or twig. 
Due to the prohibitive cost of this wild tonic herb, the Chinese developed a really smart and effective way to cultivate cordyceps mycelium, which they now grow in liquid fermentation tanks (and is completely caterpillar free!). This pure mycelium product is known as Cs-4 and this is what we use at SuperFeast.
At SuperFeast we primarily work with the fruiting bodies of our medicinal mushrooms (as opposed to the mycelium, which is another popular way of consuming mushrooms, but less traditional). We do have one exception to this rule and that is cordyceps.
A large body of research has demonstrated that Cs-4 (the cultivated strain of cordyceps) has a similar medicinal profile and level of active constituents to those found in wild cordyceps. Several years of compositional analysis as well as clinical trials have demonstrated that Cs-4 acts medicinally in a manner consistent with that of wildcrafted cordyceps. The term Cs-4 translates to mean the 4th strain of the cordyceps mycelium. Many strains of cordyceps mycelium have been researched and scientists have found that only the 4th strain of cordyceps mycelium could be grown using liquid cultivation methods. This method produces effective levels of all the active compounds found in the fruiting body of wild cordyceps. 
Let's dive a little deeper into some of the amazing health benefits of cordyceps mushroom.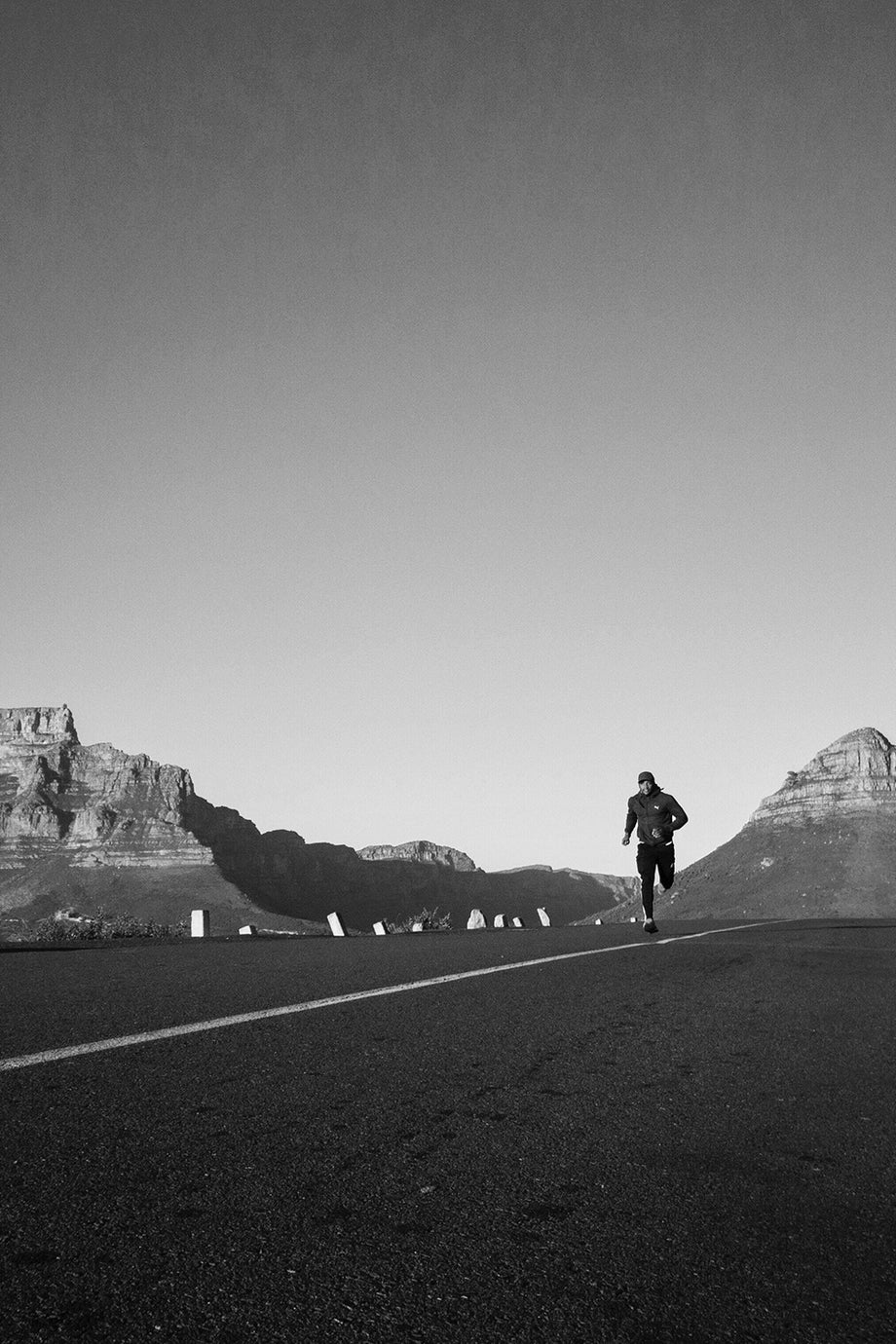 Athletic Performance and Fatigue
Cordyceps shot into the public eye in the early 90s following some record-breaking performances by female members of the Chinese athletic team. At the time there was some speculation as to what influenced the team members' unprecedented success, and the ladies put it down to a tight training and nutritional regime, one that included a cordyceps supplement. This aroused global interest in the performance-enhancing qualities that Cordyceps may embody. Since then, studies have shown Cordyceps to exert powerful antioxidant activity, enhance blood flow and increase oxygen absorption and utilisation within the body, factors that all have a positive impact on athletic performance. 
Benefits to aerobic performance have been observed in those using cordyceps via the herb's ability to support vasodilation and metabolic efficiency. Significant improvements in exercise output were noted when cordyceps were used consistently over time. A result that is supportive of the traditional understanding of the herb, known for its profound capacity to strengthen the body when taken long term. 
Cordyceps has been shown to have a positive influence on the production of adenosine triphosphate (ATP). ATP is the compound our cells use as their energy currency. This may account for the herb's significant performance-enhancing and anti-fatigue effects.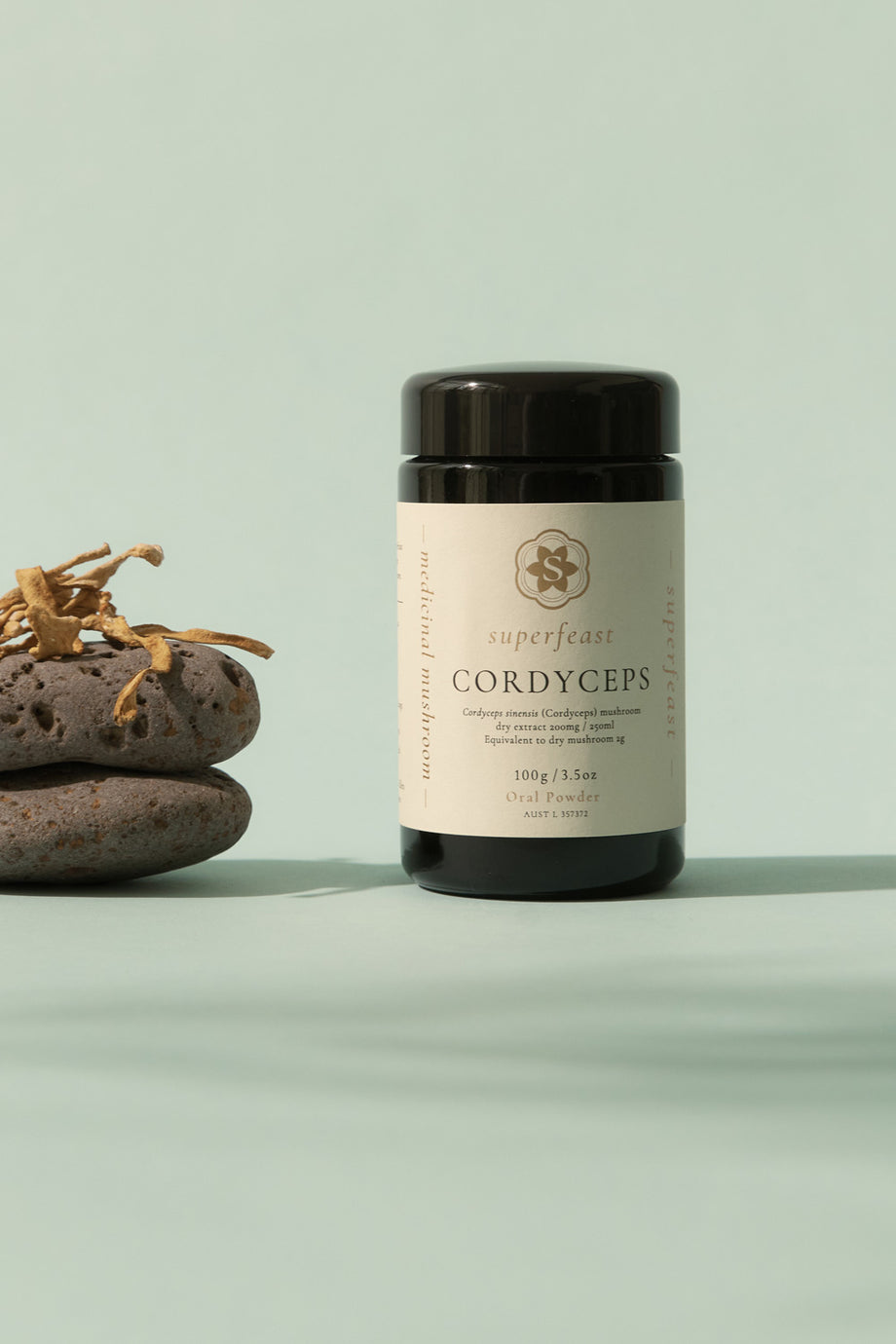 Lung Health 
Within the Taoist Tonic Herbal tradition and Traditional Chinese Medicine, cordyceps is a respected Lung tonic, used to treat ailments of the respiratory system and has since been shown to alleviate the symptoms of various respiratory illnesses including chronic bronchitis, asthma, pneumonia, and phlegm. This is mainly due to the anti-inflammatory properties of cordyceps and its tendency to relax the bronchial walls and promote enhanced oxygen utilisation efficacy.
Cigarette smoking is a significant factor in the development of respiratory disorders and cordyceps has been found to reduce lung tissue deterioration in vitro. Cordyceps was shown to reduce the free radical damage associated with oxidative stress. In this regard, the herb may provide a promising treatment strategy in cases where chronic smoke exposure is involved.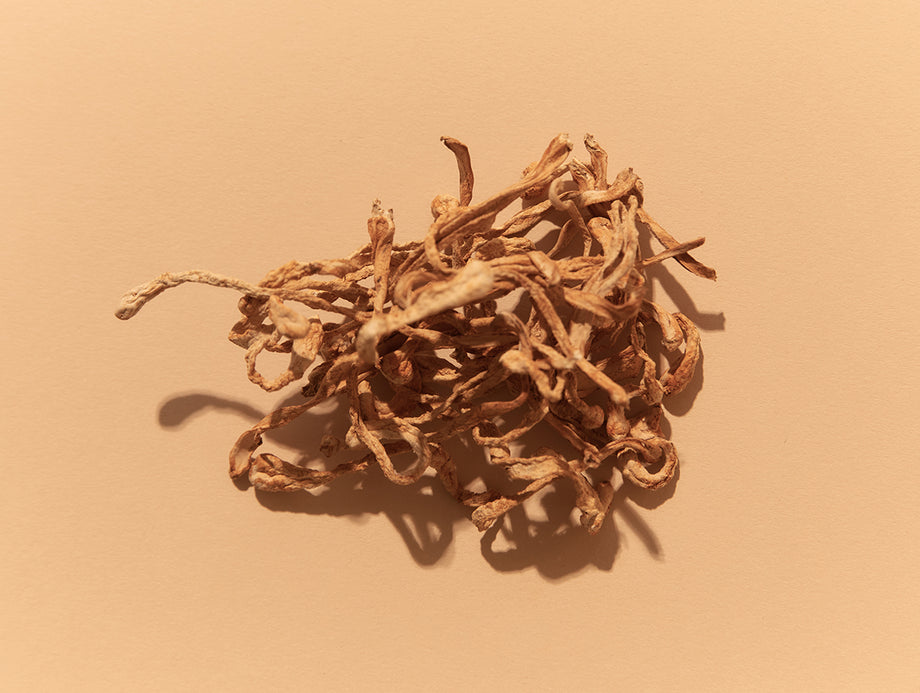 Anti Ageing 
When our Jing is topped up and overflowing, youthful beauty, overall body radiance and robustness are likely results. After all, our Jing essence is our genetic potential, it is the foundational energy used for our cellular turnover and our DNA expression, and it's involved in all of our bodily processes. Cordyceps is a highly revered Jing tonic, nourishing both Yin Jing and Yang Jing. 
From a phytochemical perspective, Cordyceps, due to its high antioxidant capacity has been crowned as an abundant anti ageing adaptogen. Cordyceps' ability to uplevel the action of superstar antioxidants; superoxide dismutase and glutathione peroxidase, reduces free radical damage and oxidative stress within the body as a whole. A medicinal quality that pacifies inflammation and cellular decline.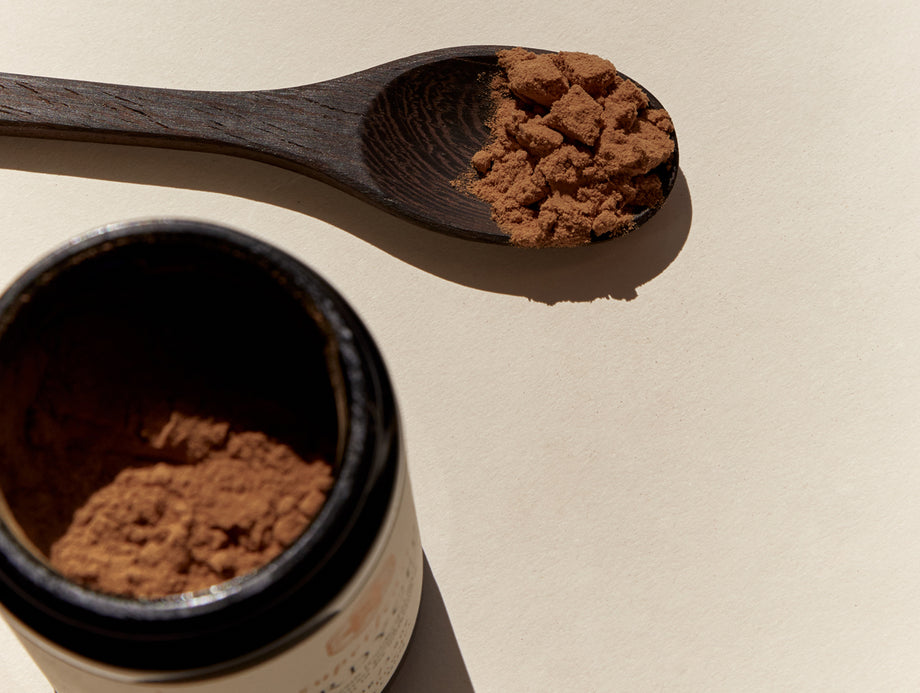 Immune modulation 
Cordyceps, like many of its medicinal mushroom friends, has a strong supportive action on the immune system. Cordyceps acts as a bidirectional modulating agent, regulating both innate and adaptive immunity via its ability to potentiate and suppress the immune response. An action that may be beneficial in conditions where autoimmunity is involved. Naturally high in polysaccharides, particularly beta-glucans, medicinal mushrooms can provide deep nourishment to the immune cells and microbiome, which are particularly useful in re-balancing a dysbiosis of particular strains of bacteria such as Candida albicans.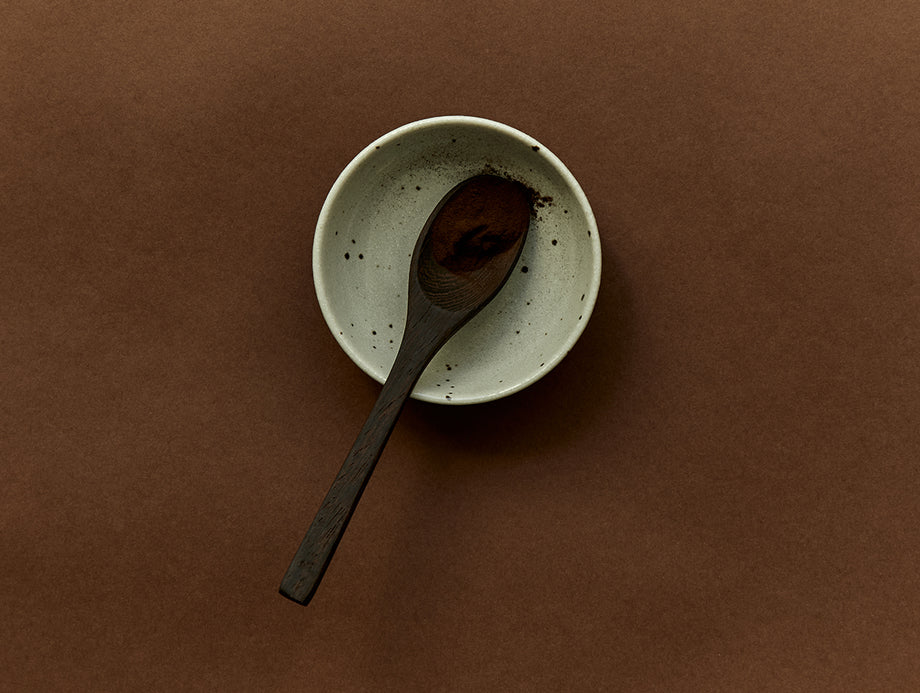 Tonification and Treasures
Tonification
In ancient Taoist medicine, tonic herbs and medicinal mushrooms were used to nourish and tonify specific systems within the body. These systems correlate with the natural elements, and their direct effect can be classified as either Major or Minor.
Major: Lung Metal/Kidney Water
Minor: Spleen Earth
Treasures
When there is harmony between the body systems and elements, we cultivate the expression of health known as our Treasures. 
Major: Yin Yang Jing/Qi
Serving Suggestion
Time of day
Whatever feels best for you!
You can enjoy Cordyceps any time throughout your day.
We particularly love it in the morning or as an afternoon pick-me-up.
Dosage
Generally, we recommend taking the herbs daily in small doses, to begin with. This allows you to develop an understanding and acknowledgment of how the herbs are unfolding their medicinal magic for you. Follow the dosage instructions on the package, or start with 1/8 - 1/2 teaspoon per day, adjusting the dose if you feel it necessary within your unique body system.
Doses can be taken as high as two teaspoons per day, however, most people find their sweet spot with 1/2 to one teaspoon per product, per day. We call this sweet spot your "lifestyle dose". We don't recommend taking more than two tablespoons of herbs a day. These extracts are potent, and you want to take care not to overload the body with too much of a good thing.
Frequently Asked Questions
Can I take Chaga whilst pregnant?
Tonic herbs are generally warming, building, and nourishing. In the context of health optimisation and the Taoist tradition, tonic herbs are not directly used to treat individual symptoms, but instead to create harmony and strength within the system as a whole.
In this regard, we generally only recommend our Reishi and Eucommia Bark during pregnancy as there is quite a lot of empirical use of these herbs in pregnancy in Traditional Chinese Medicine and Taoist Tonic Herbalism. 
To learn more about the tonic herbs best to take during pregnancy, read this article
As pregnancy is a very individual journey, we recommend checking in with your healthcare provider when starting on any new herbs or supplements as they will have a more comprehensive scope of your medical history. 
Can I take Chaga while breastfeeding?
Yes, you can use Cordyceps whilst breastfeeding. 
We always suggest introducing new herbs slowly and in low doses, this allows the body to adjust and benefits to unfold at a pace relevant to your individual system.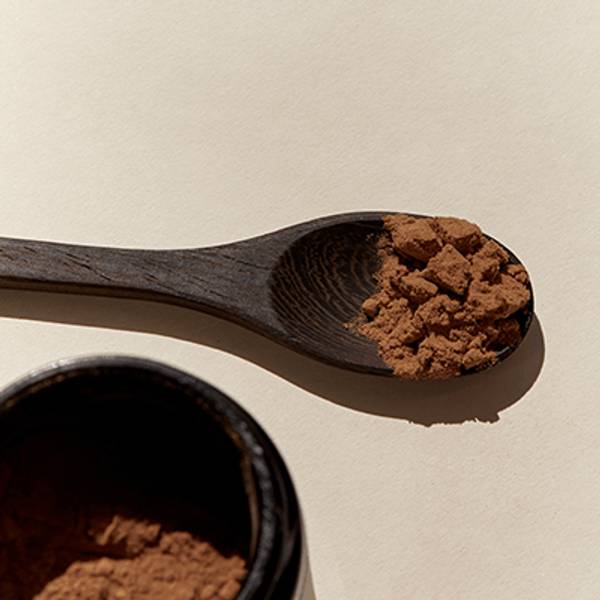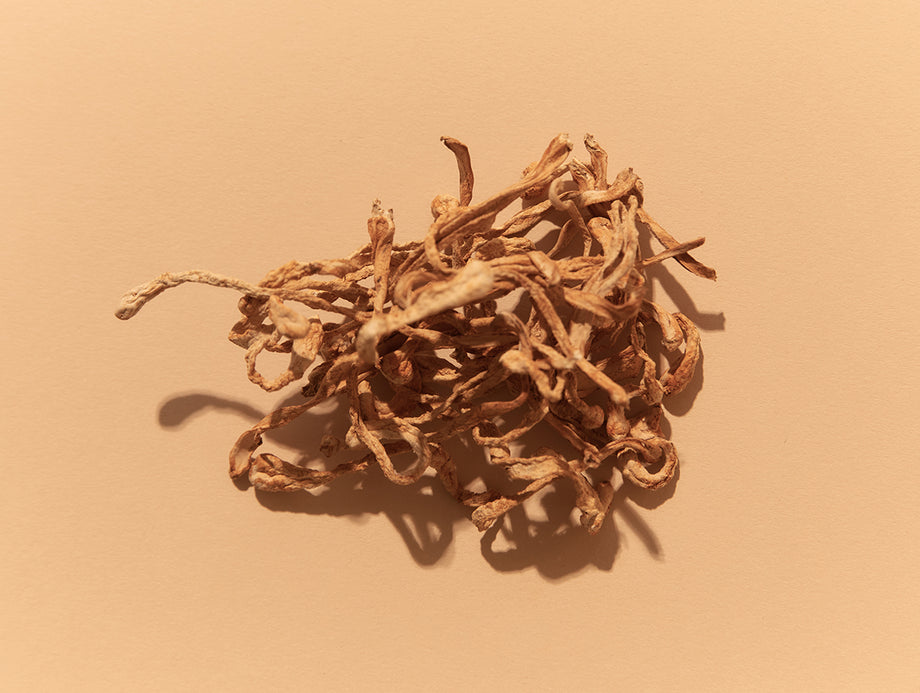 Everything You Need To Know About Cordyceps Sinesis
Cordyceps is a medicinal mushroom revered for its powerful adaptogenic qualities. In the Taoist tradition of herbal medicine Cordyceps is considered to be a life-enhancing herb.
Read Article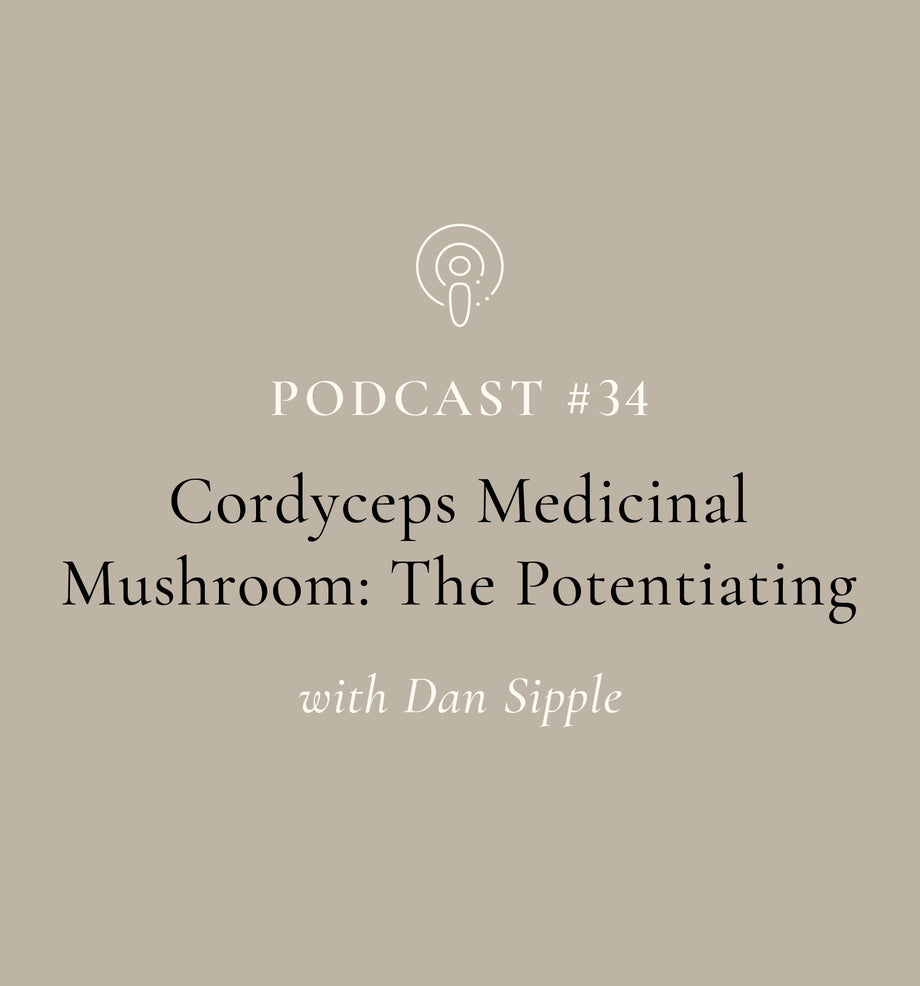 Cordyceps Medicinal Mushroom: The Potentiating Powerhouse with Dan Sipple (EP#34)
Today Mason and Sage explore the medicinal magic of Chaga mushroom. The gents discuss the use of this potent herb from both a eastern and western perspective. Taking us through the herb's myriad of uses in the traditional and contemporary setting.
Listen Now